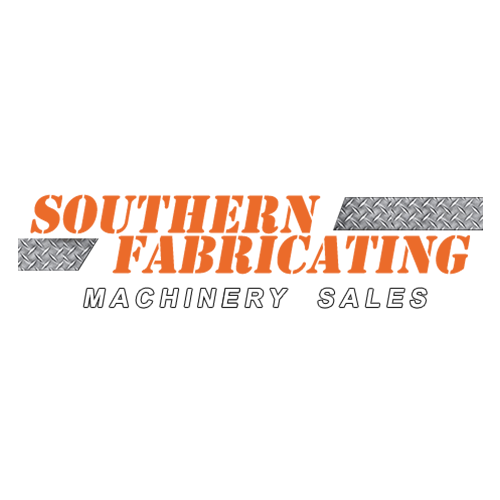 Posted By: Southern Fabricating Machinery Sales | Posted On: May 21, 2020
Top Fabrication Equipment Your Shop Needs
Metal fabrication shops provide a vast array of services that relate to welding, machining, and fabrication. And considering that most of these operations are sophisticated, they require specialized fabrication tools. However, the vast options in the market can be overwhelming when selecting the best equipment for your workshop. And while there is no one-size-fits-all piece of equipment, there are some metal fabrication machines that every company should have in their arsenal. Whether you run a small fabrication shop or a national-wide manufacturing company, the machinery you have will determine the kind of services and the quality of products you offer.
The Types of Fabrication Equipment Your Shop Needs
An Ironworker is a robust, multi-functional machine that helps a fabricator to perform a myriad of operations in the fabrication shop quickly and efficiently. It is an indispensable tool in the fab shop as it comes with a notching, shearing, and punching stations. Since notching, shearing, forming, punching, and bending are regular operations in the fab shop, Ironworkers are essential tools that every shop should have, whether small or large. Check out our available Ironworkers.
In machinery, versatility, precision, and accuracy are critical. Press Brakes add the element to form your pieces into the boxes,k panels, and various other components you need. For small shops or companies that want to improve the efficiency of their bending processes and still stay on a budget, press brakes are the solution. Since fab shop tools boast premium attributes that help manufacturers build top-quality items, they are essential tools that any fab shop should have. Press brakes are often used to form aluminum, steel, sheet metal, stainless steel, brass and a variety of other materials and since they are rated based on bed length and forming capacity, shops of different sizes can find a machine that resonates with their unique needs. Check out Press Brakes available.
Another top-notch tool that every shop should have in its arsenal is a waterjet cutter. It is the most cost-efficient and flexible tool for cutting and shaping metal. Waterjet machines can be used to cut various metals, including carbon steel, stainless steel, titanium, brass, glass, copper, rubber, aluminum, and plastics. Unlike other cutting machines, waterjet cutters use high pressure, water, and an abrasive, thereby delivering unmatched accuracy, productivity, and precision with no hazardous waste. Whether you want to open a new fabrication shop or looking for a tool to help you expand your productivity, waterjets are the most versatile and cutting-edge tool you should invest in. Check out our available waterjets.
Plate rolling is another critical operation in a fabrication shop. Therefore, it is equally essential to have a plate rolling machine in your fabrication shop. Whether making Tanks or just adding rolled parts to your fabricating process, Plat Rolls can be a viable and very useful addition. These robust fabrication tools help fabricators and manufacturers transform flat sheet metal into cylindrical objects of different lengths and diameters. Since the plate rolls come in various styles and models, it is up to you to match the fabrication tool to your shop's unique needs. From initial pinch to a 4 roll machine the plate roll's capability increases your reach and potential. Check out our available plate rolls.
For high precision and high throughput cutting,and etching in complex shapes, laser systems are the ideal choice. These specialized metal fabrication machines utilize thermal energy to get rid of material from the workpiece by vaporizing it through an intense heat created by a laser power source. The use of laser systems yields an accurate and high-quality surface finish that likely doesn't need any other reworking. If your shop deals with projects that allow zero room for error, and yet hi throughput this is one machine that you need to incorporate in your fabrication shop. Checkout our available laser systems.
The first process in working with plate or sheet steel is the shearing machine. A shear can quickly cut up larger sheets into workable pieces or trim parts right to size for a specific application. Shears are vital to a metal fabrication shop and provide a simple and quick way to size material for further operations. Check out our available shears.
Choosing the Right Fabrication Equipment For Your Shop
The reputation of your fabrication shop depends on the quality of the products and services it delivers. You need to have the right balance of fabrication machines in your shop for you to design and build top-quality products. Therefore, if you want to excite your customers with unmatched services and products, consider a few things before you add new fabrication machinery to your workshop.
The most obvious thing to consider is the equipment capabilities. The type of fabrication tool you choose should be able to handle the kind of projects in your workshop and the kind of projects you desire, no matter their size or complexity. As such, you should consider the value-added services they will offer, convenience, and the value for money. Another important thing that every fabricator should consider is the quality of the items a machine produces. Although the word quality is something that many fabricators throw around casually, it should be your goal to ensure that the devices you have in your workshop deliver premium-quality products.
At Southern Fabricating Machinery Sales our staff are experts in Fabricating Machinery. It not only is in our name, but in our DNA as well. Call us today at 1-813-444-4555 for immediate help with your fabricating equipment needs or visit us on the web atwww.southernfabsales.com Also make sure you check out our Used Machinery Buyer's Guide linked below.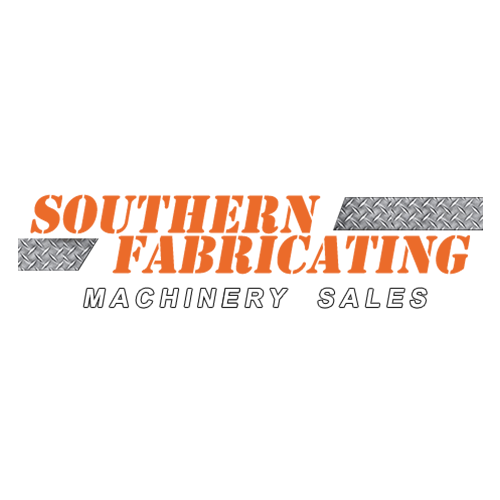 Southern Fabricating Machinery Sales
Southern Fabricating Machinery Sales (SFMS) has been an expert in buying, selling, and brokering used machinery and used industrial equipment since the 1980's. We work in and with machine shops, tool dies, mold and fab shops just like yours, running the very machinery we now offer as solutions for your manufacturing needs!