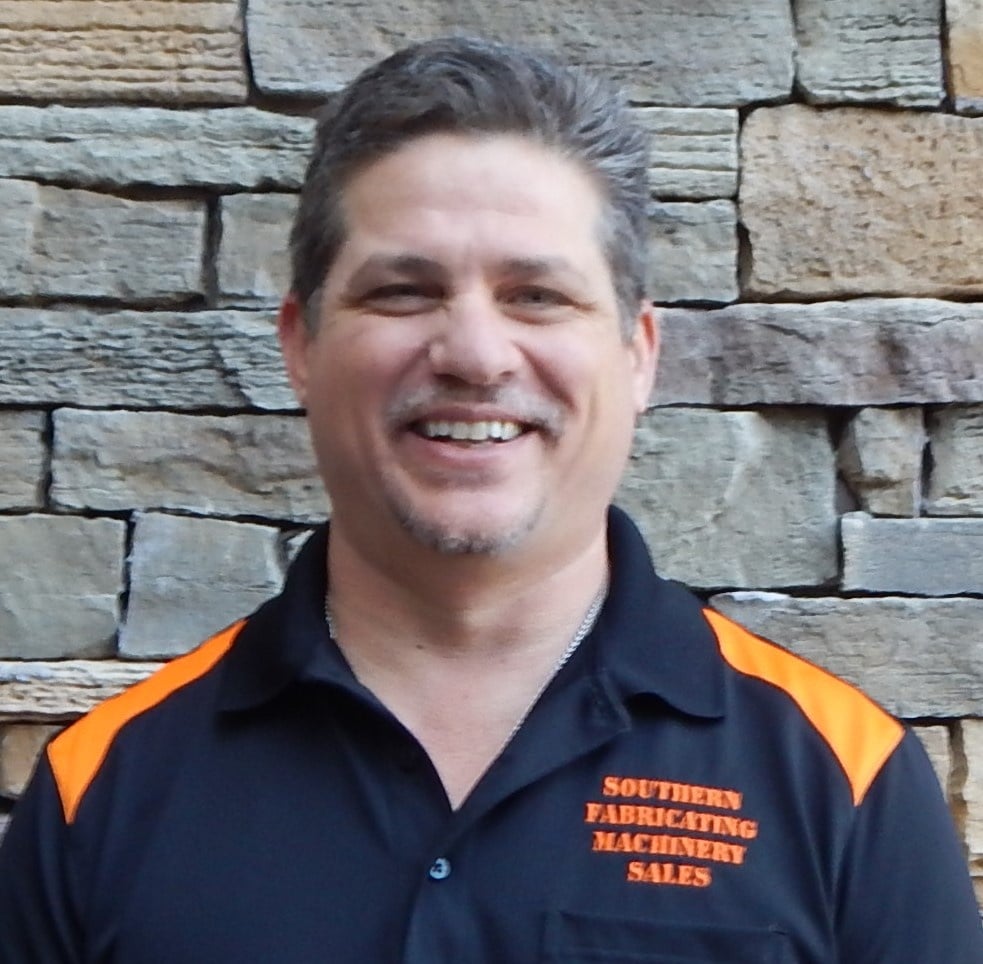 Posted By: Andy Kamashian | Posted On: August 16, 2018
5 Must-Have Skills for Equipment Repair
Machine shops and fabrication shops rely on numerous types of equipment to keep operating at peak efficiency. Electrical discharge machining (EDM), vertical machining centers, and turning centers are a few examples of precision machining equipment found in the most exacting of machine shops. In fabrication shops there may be waterjet cutters, press brakes, shears, laser cutting systems, turret punches, sanding machines, and many other tools depending on the size of the shop and the types of products that are manufactured there.
While built to be rugged and durable, these types of equipment still require frequent maintenance/repair to stay in top condition and prevent potentially harmful accidents. Maintenance Technicians and Equipment repair specialists are usually called on to provide this maintenance and repair.
What skills should an equipment repair specialist have, and what skills help them stand out?
Here's a quick list of some "must-have" skills for heavy equipment repair professionals:
Skill #1: The Ability to Learn Quickly
While most equipment repair technicians might, as noted by the Bureau of Labor Statistics (BLS), "have a high school diploma or equivalent," that doesn't mean that there won't be any learning to do—even with an entry-level job.
Many employers will want their repair/service technicians to have certifications in equipment repair/service from specific manufacturers. This is especially true if the employer works exclusively with a given manufacturer. Alternatively, there may be specific repair processes that the employer needs their technicians to have mastered.
Some employers may even require some post/secondary education or certifications from a vocational school for certain equipment repair jobs. Because of this, it's often important to be a quick study—someone who is able to absorb new ideas with minimal coaching and retain that information. This helps in earning new certifications that make landing more advanced equipment repair jobs easier.
Skill #2: In-Depth Knowledge of Mechanics and Strong Mechanical Reasoning Skills
Another key skill for becoming a equipment repair technician is possessing an in-depth knowledge of mechanics—something that can be picked up through long study and hands-on training. Part of an in-depth knowledge of mechanics is having strong mechanical reasoning skills (the ability to understand mechanical concepts and designs and apply that knowledge to solve problems).
Someone with strong mechanical reasoning skills typically has good spatial perception and can quickly look at a mechanism and see whether it will work based on the placement and shape of its components. Some employers will administer a mechanical or vocational aptitude test that assesses a candidate's mechanical reasoning skills prior to hiring for an equipment repair position—one example of this would be the Armed Services Vocational Aptitude Battery (ASVAB).
Studying heavy vehicle and equipment components, completing hands-on vocational programs focused on equipment repair, and gaining practical experience on the job can be effective ways to build an in-depth knowledge of equipment as well as strong mechanical reasoning skills.
Skill #3: Staying Fit
Knowing how to stay in good physical shape is an often-underrated skill for heavy equipment repair technicians, but it is a necessary one. Repairing heavy machinery often requires lifting heavy loads and a fair amount of manual dexterity. Good hand-eye coordination and a steady hand can help with disassembly and reassembly tasks.
Being physically fit helps improve overall physical strength and dexterity. A lack of physical fitness can put an equipment repair tech at an increased risk of harm when trying to move or manipulate heavy equipment.
Skill #4: Knowledge of Computer Systems and Electrical Engineering
Many manufacturers are increasing the amount of automation in their facilities. These devices frequently require repair and adjustments that are distinct from those required of less sophisticated equipment. As automated manufacturing equipment and equipment with sophisticated electronic controls become more common, many equipment repair technicians are finding that they need to pick up on electrical engineering skills in addition to their equipment repair skills.
The ability to examine computer hardware for faults and make repairs is crucial for maintaining automated systems—as is being able to configure the software for such equipment. Being able to troubleshoot the control software for manufacturing automation equipment can be a key skill for repair technicians in heavily-automated factories.
Skill #5: Organization of Documentation
Any service technician needs to be able to create and maintain detailed records of the maintenance they perform—including when the maintenance was performed, what was done, and why.
Documenting maintenance and repair processes is a necessity for several safety regulations, and helps to provide factory owners with proof that their facilities and equipment are in good repair. This kind of documentation is often a necessity following a safety incident or during an inspection. It's also crucial when preparing to sell a used piece of fabricating equipment, as buyers will want to know what the biggest maintenance issues are with a machine before purchasing it.
Additionally, being able to accurately track inventory for critical and frequently-used replacement parts and tools is a must. Running out of a key part can take a piece of manufacturing equipment out of commission and reduce productivity. Being able to organize a planned maintenance schedule is a key component of minimizing maintenance costs by addressing maintenance issues before they can result in costly equipment breakdowns, injuries, and lost production.
These are just a few of the skills that a equipment repair specialist will need. While some of these skills might sound a bit unorthodox, they can prove to be immensely helpful for the long-term success of an equipment repair technician.
Need to know what to look for in a piece of used equipment? Ask us about our detailed machinery inspection checklists available to you for free and also check out our Used Machinery Buyer's Guide at the link below. Or, contact the SFMS team for help finding the perfect piece of manufacturing machinery for your shop floor.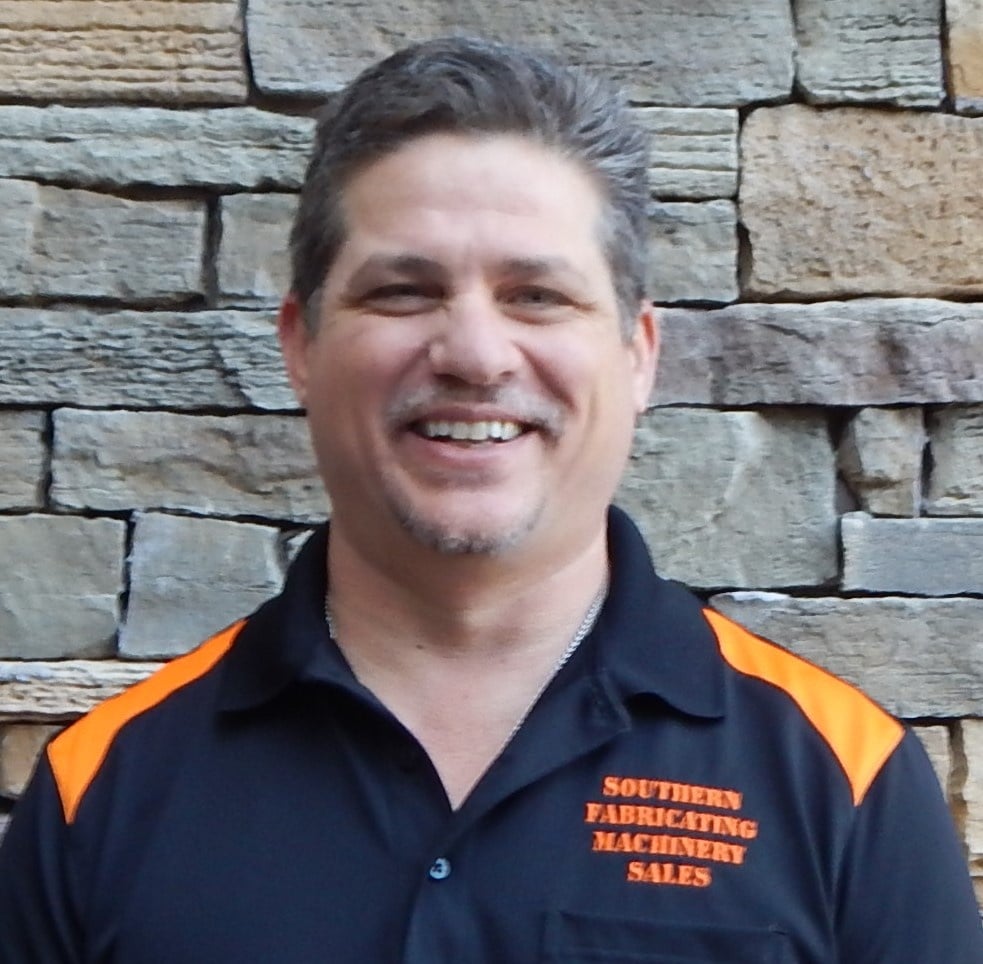 Andy Kamashian
Andy has extensive experience in Machining as well as Metal Fabricating. Gaining his knowledge through years dedicated to Tool & Die Making, Machining and Metal Fabrication with hands-on applications at companies such as: Kamashian Engineering, US Navy/DOD, Boeing, Charmilles, AGIE and Calypso Waterjet Systems. Andy is able to share this experience to assist you in your machining and fabrication equipment and application needs.
sales@southernfabsales.com
|
813-444-4555 x106