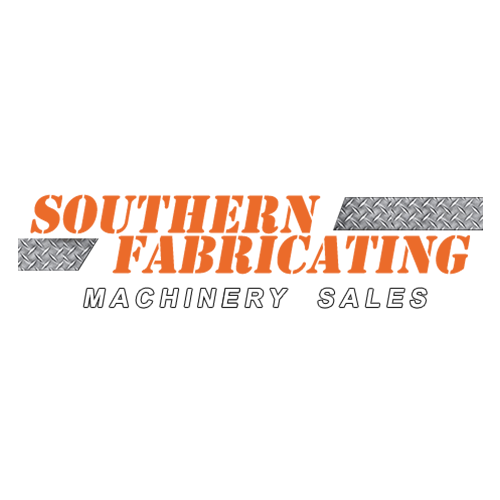 Posted By: Southern Fabricating Machinery Sales | Posted On: March 9, 2020
Why Every Fab Shop Should Have a Waterjet Cutting Machine.
Metal fabrication is one service that has become integral for a myriad of industries. The aerospace, automotive, and medical industries, to just name a few, depend on fabricated metals to deliver their top-notch products and services. Since the fabrication process can cross a variety of materials and thicknesses and have accuracy that is somewhat demanding, fabrication shops need to invest in a varity of state-of-the-art machines so that they can provide premium-quality products. Although there are several ways to cut shapes from sheet metal (see related article Waterjet Capabilities: Where Waterjets Fit) An example of a fabrication machine that every shop should have in their arsenal is the Waterjet Cutting Machine.
A waterjet cutting machine is a flexible tool that cuts and shapes any material for the fabrication process. Regardless of type, hardness or thickness of material, a waterjet cutting machine can quickly and efficiently cut it for further processing. The waterjet cutting machine doesn't care if the material is ⅜" thick SS or 2" Thick Aluminum, It slices through each without prejudice as accurately as a laser. Having this machine at your shop will help increase productivity, deliver unmatched accuracy and utmost precision, and make even the most complicated cuts.
How Does Waterjet Cutting Work?
Unlike other cutting machines, a waterjet cutter uses pressurized water and an abrasive to cut into a material. It is literally a grinding process whereas the abrasive media is carried in the high pressure stream and is forced through the material. The device uses this highly pressurized water that is converted to velocity stream by passing through a small jewel orifice. The abrasive is introduced into the water stream directly therefore providing the "teeth" to cut hard materials and deliver accurate and clean cuts that are essential for material shaping. When using water only, this cutting-edge tool can be used to cut softer materials such as rubber, paper, foam and gasket materials.. However, if you want to cut through much harder stuff, abrasives must be added into the jet's stream of water.
Benefits of Waterjet Cutting Machines
Although there are many benefits of using a waterjet cutting machine a few of the most important are:
Accuracy rivals that of a laser.
Quick to setup by just placing the material on the table and positioning the nozzle.
Simple maintenance that can be carried out by the operator.
No complex CAD/CAM system needed. Simple DXF Files are all that is required.
Investment costs are ¼ to 1/3rd that of a laser cutting system.
Minimizes the damaging effects of heat
Unlike other cutting techniques that produce a lot of heat, the Waterjet machine utilizes a cold cutting method that helps reduce the harmful effects of heat on products. With waterjet cutting, there is almost no heat generated during the cutting process. If some heat is generated when the abrasives are added, it is quickly cooled by the water. With this process, you can cut through materials without changing their chemical properties. This also helps you eliminate problems such as warping, distortion and cracking.
Cuts through almost any materials
The waterjet machine can cut through nearly every material, and this is the main reason why it is commonly used for general machining and fabrication. Since it can help you cut through thin and thick materials, this cutting machine has the potential for application in almost any industry. Regardless of whether you are cutting steel, stone, ceramic, and reflective metals, a waterjet machine has got your covered.
You don't need secondary finishing
Unlike other cutting techniques that require you to do a secondary finishing, waterjet cutting gets the work done in the first session. The waterjet cutting machine will produce the exact cut you're looking for in the first attempt. It delivers a precise and smooth edge with minimal kerf with minimal to no cleanup required. Waterjet cutting offers a distinct advantage when it comes to making intricate cuts such as creating odd shapes of welded pipe, tubing, and so on.
Diverse capabilities
Since a waterjet machine can be used in absolutely any type of cutting, it makes them a perfect tool for any shop that deals with a vast array of fabrication services. When controlled by an advanced control system, the machine's flexibility becomes unmatched. It delivers all expertise into the software for fast and easy-turn-around. If equipped with Auto-Nesting capabilities it can also minimize the material used providing the operator thousands in material savings.
How Much Does a Waterjet Cutter Cost?
Much has been said about the benefits of having a waterjet cutter in your arsenal of available tools. However, how much will it cost you to buy it? The price depends on the make, model and options selected. A basic waterjet cutting machine with the necessary components can run on average around $150K, however some systems start well below that, while others are much more. If you are going for a sophisticated machine with a 5-Axis Cutting Head, Optional Chiller, Abrasive Removal System, Closed Loop System and a few other options you will be in the 300K+ range.
At Southern Fabricating Machinery Sales, Inc. we are waterjet experts! We know the machines, the parts and the process to make your waterjet operation successful. Call us today at 813-444-4555 to get waterjet help or visit us at www.southernfabsales.com to shop for your next waterjet cutting system.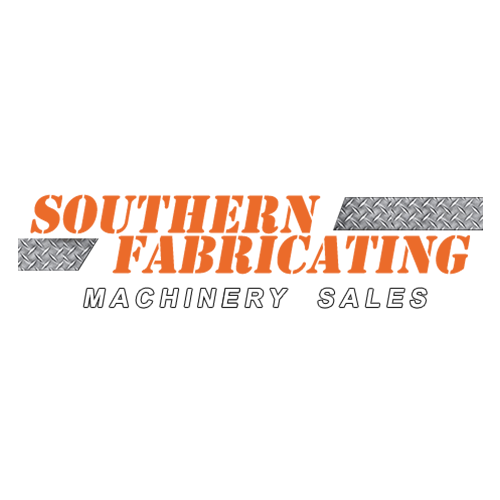 Southern Fabricating Machinery Sales
Southern Fabricating Machinery Sales (SFMS) has been an expert in buying, selling, and brokering used machinery and used industrial equipment since the 1980's. We work in and with machine shops, tool dies, mold and fab shops just like yours, running the very machinery we now offer as solutions for your manufacturing needs!