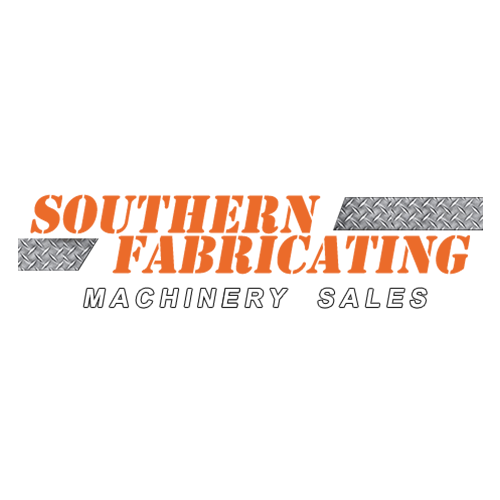 Posted By: Southern Fabricating Machinery Sales | Posted On: June 24, 2019
5 Factors You Need To Know When Buying A Fiber Laser Machine
When deciding on a new or used fiber laser. Several important factors should first be considered before you start your web search or call your local machinery dealer. Your Fiber Laser Cutting application is different than any other fabricating shop out there, and as such, you will not need the exact same system for your laser cutting needs as they use down the street or even across town. In fact your system needs may be significantly less, or significantly greater, but without a dedicated focus to them you may be over-sold with fancy buzz words and incredible speeds very easily. Here are the top 5 important factors you should consider when purchasing a new or used fiber laser system.
Cut What? What are you cutting? The material type you are going to cut is the most important factor when deciding on a fiber laser cutting system. The material type determines IF it can be cut, WHAT setup including assist gasses it should be cut with, and WHETHER It's profitable enough to cut it on the laser. Use the 80/20 rule here: (80/20 Rule = Buy a machine for the 80% that you are sure you will be cutting daily and NOT the 20% that you may possibly cut as sending that work out makes much more sense then paying double, or more for a machine with that capacity).
The What: Cutting Steel, Aluminum and Stainless Steel all fit within the parameters of a fiber laser system. However limitations do apply, as cutting 1" Aluminum does not, nor does cutting 2" Steel or Plastics, Vinyls and many other materials (see: Waterjet Capabilities: Where Waterjets Fit). The capacity of a fiber laser cutting system has a "sweet spot" where it is well within the machines range and cutting is relatively easy.
How Much? Material Thickness is the second most defining factor. How thick a material is determines IF it can be cut and how much power is required to cut it. Again the 80/20 rule should be applied as the more power you buy the more expensive your investment, operating AND maintenance costs. Pay close attention to the speed cut charts available for every laser system and focus on your needs as in general you will find that:
1.5 KW: Great Option if your cutting: 1/4" Steel, 16 GA SS and 0.090 AL or under.
2.0 KW: Works Great for Thicknesses of: ⅜" Steel, 11GA SS, 5/32" AL (Typically most fab work exists in this range)
3.0 KW: Perfect for a steady diet of: ½" Mild Steel, ¼" SS & 3/16" AL
4.0 KW: No marginal difference in capacity and only a slight increase in speeds over the 3KW
6.0 KW: Provides a Maximum Window of 1" MIld Steel, ⅝" SS and ½" AL - most purchasers of a 6.0KW and greater wattages like 8.0 KW & 12.0 KW options, do not purchase them to provide more capacity, but rather to greatly improve the speed capabilities in the range of materials they are working with, and while these are not inexpensive options at all, they are suited for the highest production rating scenarios.
NOTE: While laser manufacturers capacity charts will show you thicker "Maximum" cutting capabilities, those ranges are not recommended for daily cutting, these are the "sweet spot" ranges that these sized fiber laser resonators, in general can handle for everyday applications.
How Big? Whats your part sizes? What is the biggest part you'll be cutting? From what sheet size will you be working? Many manufacturers offers systems 5' X 10' and bigger however several offer affordable and very capable compact systems starting in the 4' X 4' sheet size range, complete with automation capabilities. Many manufacturer's opt for these space saving designs for their own shop while also saving tens of thousands on their investment costs.
How Many? What's your production rates look like? Do you need to make a few hundred parts a month or a few thousand? This factor alone can steer your needs towards a higher powered fiber laser system, not for the increasing capacity but again, rather for the increased speed and throughput. Coupled with available automation options, you could equip a fiber laser cutting system to run lights out nearly 24 hour a day, 7 days a week.
How Fast? Every laser manufacturer will have options for speed in cutting your selected range of materials (See: Fiber Lasers - Why the Kilowatt is not the King). Their answer for speed is Power, as in KW of power. Typically they will try to upsell you on the need for more power as they push you into the 20% range (Remember that 80/20 rule?) of "what-ifs"? If your application is truly that of thousands of parts per week then increasing your laser cutting systems speed can make sense.
Once you have solidly answered these questions you can begin your search for a new or used Fiber Laser Cutting System. Answering these important questions up front will help you determine how much machine you really need and how fast it really needs to be. For additional help we have linked our Used Machinery Buyers Guide below.
At Southern Fabricating Machinery Sales, Inc. we pride ourselves in being experts in metal cutting and whether a new Fiber Laser Cutting System is right for you or a quality used plasma system fits your needs better we can help you find the right solution for your needs AND budget. Call us today at 813-444-4555 or visit us on the web at www.southernfabsales.com to learn more about how we can help you with your fiber laser cutting needs.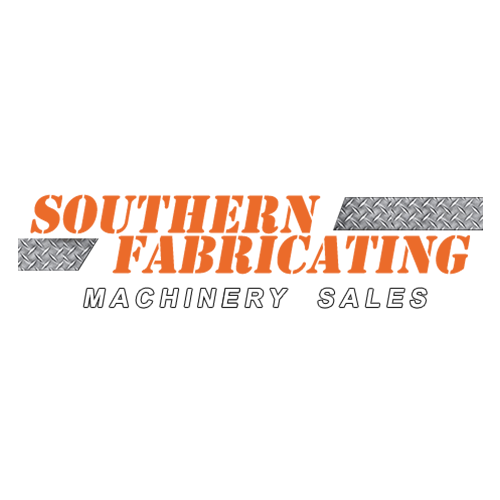 Southern Fabricating Machinery Sales
Southern Fabricating Machinery Sales (SFMS) has been an expert in buying, selling, and brokering used machinery and used industrial equipment since the 1980's. We work in and with machine shops, tool dies, mold and fab shops just like yours, running the very machinery we now offer as solutions for your manufacturing needs!