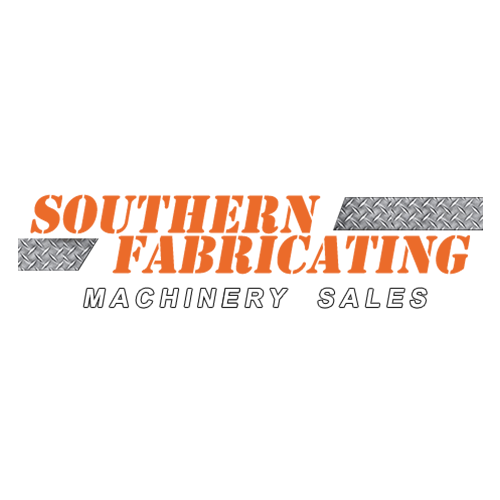 Posted By: Southern Fabricating Machinery Sales | Posted On: November 2, 2020
Your Go-To Guide on Fiber Laser Cutting
Fiber laser cutting machines are designed for metal fabrication. And although Fiber Laser cutting is used in many different areas, from medical to manufacturing it is manufacturing that where the process where a material is cut through the use of a laser beam, and it cuts through anything from plastic to sheet metal.
It is extremely precise and accurate, which makes it a very useful and versatile machine to have in your shop. It can be used to cut anything into any shape and size you need. From large pieces of metal used for parts down to tiny, intricate decorative items, fiber lasers are extremely practical.
What is Fiber Laser Cutting?
Fiber laser cutting is a method of cutting materials using intense, focused heat from a light source delivered to the cutting head via a fiber optic line. Along with the heat produced through the focused cutting head, a powerful flow of gasses helps keep the material from overheating, removes vaporized metal particles and also keeps the melted pieces off the cut material.
The operator of a laser cutter can control the heat (showing in power as KW), the gasses and gas pressure used, and all other aspects of the laser during the cutting process. This gives them the ability to cut awkward, intricate items to any shape and size they need. These machines are popular due to their fast cutting speed, precision and relatively low operating cost. They are almost completely maintenance-free, which means they can help speed up production and cut costs overall where other machines would be needed.
What Materials Can A Fiber Laser Cut?
The beauty of the laser cutter is that it can work on almost any type of material you need to be cut. The laser beam can easily be programmed to precision cut a diverse range of thicknesses and materials. With a minor change in cutting gas, pressure of gasses, nozzle and the laser power you can effectively cut all types of materials
These include:
Carbon Steel

Stainless Steel

Copper

Silver

Aluminum

Brass

Tungsten

Steel

Pewter

Titanium

Diamonds

Ceramic

Graphite Composites

Silicon

Plastics
Fiber laser cutters can not cut all types of material. They are not used for cutting fiberboard, wood fiber, plant fiber due to the flammability of these materials. Also some types of artificial board made of urea-formaldehyde resin and adhesive due to toxic gasses that may be released during the cutting process.
Fiber laser cutters offer a great deal of flexibility. They are cheaper to run as they use far less energy than other types of fabrication machines, and they need far less maintenance, which saves shop owners time and money.
Fiber laser cutters are used in sheet metal processing, aviation, aerospace, electronics, electrical appliances, subway accessories, automobiles, food machinery, textile machinery, construction machinery, precision accessories, ships, metallurgical equipment, for elevators, household appliances, craft gifts, tool processing, metal external processing, kitchenware processing, and other manufacturing and processing industries.
How Much Does A Fiber Laser Cutter Cost?
Depending on where you get your fiber laser cutter and whether you decide to buy new or used, you can expect your fiber lasers to cost in the range of $200,000 to $500,000 and while that may seem steep, it is less expensive than other types of laser cutters and can outproduce other shape cutting processes in its working range of material tenfold. It will prove to be well worth the price when you see how quickly and efficiently they work.
Keeping in mind you also save money on energy to run and operate the fiber laser cutter vs waterjet, CO2 lasers, Punches and Routers. Plus, if you buy a used machine, you can save a lot more money on your initial investment and still get an excellent machine.
What To Look for in a Fiber Laser
Shopping for a Fiber Laser Cutting system can be a daunting task with sales hyperbole surrounding this relatively new technology. While there are many manufacturers from name brands we know and many we have never heard of, there are many options in machines that could be considered and several options you should avoid.
What to avoid
Open Table Designs: A fiber laser is classified as a Type 1 laser and when used in manufacturing the entire process must be enclosed in a shielded work area whereas the operator and the surrounding workers are completely protected from flash and the reflection of the laser. These systems should all be operating in a protected enclosure (according to ANSI Z136 Standards). While there are many offshore brands offering cheap open table designs that you can purchase at a price well below quality machinery, note that these machines DO NOT meet safety requirements and can in fact lead to serious troubles if installed in your plant. Many of these offshore manufacturers simply do not know our safety requirements, nor do they care about post sale troubles that your company may encounter when violations of safety are leveled against you.
Products Manufactured in Countries with Poor or Non-Existent safety standards: In continuation of the above you should by all accounts avoid machinery manufactured , labeled and sold in countries that have minimal worker protection laws as again, this could be a huge problem for your shop down the road, especially with a manufacturer unable or unwilling to stand behind their product. (Note that there are machines manufactured in these countries for name brand suppliers that are built to conform to N. American safety standards).
What to look for
Equipment Manufactured in North America: Machinery manufactured in North America undergo much greater scrutiny to ensure compliance with safety standards, protecting your shop and investment. Also these companies have a much higher degree of responsibility to support you down the road as your machine ages whereas offshore branded machines can easily see factories and facilities closed leaving support hanging.
Name Brand Components: Who makes the control? Drives? Gear boxes etc. All these components in time will require parts and service and the more local you can source them the better your equipment life will be. However it is important to note that on offshore built machines that although you may hear brand named components it is very important to note that often these components are built specifically for those markets under far less scrutiny then components built, sold & more importantly, available in N. America. Further components made in N. America are much easier to obtain when needed as they are not subject to customs, duties, shipping delays etc. like components required from offshore sources.
A Factory You Can Tour: Just like your facility is a showpiece of your manufacturing, your laser manufacturers facility should be too. As a laser cutting system can be a large investment AND critical to your operations, a visit to the manufacturer is wise time invested to see how the manufacturer employs quality and to meet the team supporting you for the years ahead. Your selected laser manufacturer should have a doors open policy to encourage potential buyers to visit and see everything from Engineering and Manufacturing to Parts and Service.
New and Used Equipment
At Southern Fabricating Machinery Sales, we have all kinds of new and used machines. We can help you find the exact machine you need for your shop, whether you see it in our inventory, or not.
We can also help you sell your old machines, recommend the best type of machine for your shop, and can help you properly value what your equipment and investment are worth or provide you a detailed certified appraisal.
View our inventory of fiber laser cutters today!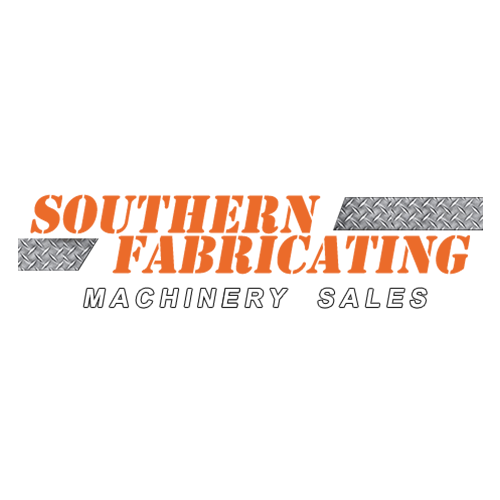 Southern Fabricating Machinery Sales
Southern Fabricating Machinery Sales (SFMS) has been an expert in buying, selling, and brokering used machinery and used industrial equipment since the 1980's. We work in and with machine shops, tool dies, mold and fab shops just like yours, running the very machinery we now offer as solutions for your manufacturing needs!