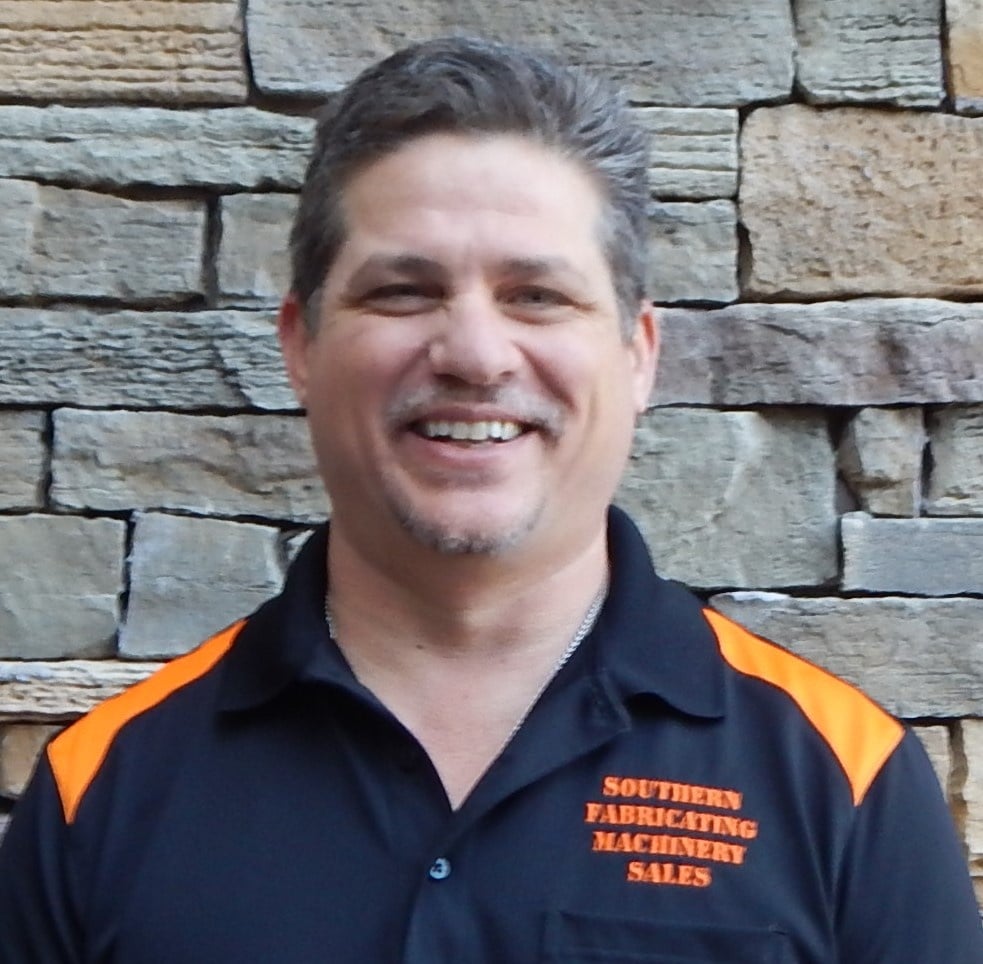 Posted By: Andy Kamashian | Posted On: September 20, 2018
Waterjets 101: Abrasive Waterjet Machining
Waterjet cutting has been a specialty technology used in a wide variety of industries from mining to food processing dating back to around 1850. In the 1960s and 1970s, great advances were made not only in the technology and design but also the manufacturing methods of these high pressure pumps. By 1990, a high pressure water jet stream was being mixed with an abrasive materials and a new revolution in shape cutting was born: abrasive waterjet machining. This discovery of added abrasive (garnet) to the high pressure jet stream turned that jet stream into an accurate grinding tool that can carve through ANY material it comes in contact with. Over the next decade, the process was honed into a precision cutting technology for not only sheet metal but literally any material at all. Waterjet can process many materials like steel, aluminum, plastics, wood, carpet, foam, tiles, stone, and literally anything else you can touch.
Limitations of Waterjet Cutting
While there are many advantages, there are a few rules and material conditions that should also be noted. First, a waterjet must go all the way THROUGH a material as, generally speaking, etching and abrasive machining to a controlled depth is not possible with any accuracy. Interrupted cuts, such as voids between walls and tubing, generally are not suitable applications for waterjets because the jet stream is no longer controlled when exiting from the first wall into the space between walls — thus creating a wide "shotgun" type pattern at the opposing wall.
Laminates are a problematic material for waterjets, but only when piercing. This is because when the jet stream is carving/grinding through the material (in a blind hole), it is also attempting to peel apart layers. Although there are some low pressure approaches for these materials, they are not 100% reliable. Thus, the best method is to drill a start hole for laminate machining. Tempered glass, brittle ceramics, and similar materials are also problematic because they tend to shatter once stress is relieved by the cutting action of the process.
Benefits of Waterjet Cutting Machines
Now that we have covered what to avoid on a waterjet, we can express that the rest of the manufacturing world and materials are wide open and easily machined by the abrasive waterjet machining process. The ease of operation of a water jet cutting system also makes it very appealing to both novice and expert shops alike. Typically, the only information required for a waterjet is the shape file in a simple DXF format — then the operator inputs the type, thickness, and precision of cut desired. Because of the simplicity and flexibility, there are now many companies replacing or complementing their existing methods of operation with waterjet cutting methods as this is an accurate method for cutting that produces no hazardous fumes or waste and is NOT a thermal process. This means that parts made of heat-sensitive materials such as most plastics are not damaged or destroyed in the machining process. Today, waterjet technology is capable of producing cutting pressures in excess of 90,000 PSI (90kpsi).
Waterjets are defined by three major factors:
Table/travel size or capacity;

Cutting pressure; and
Cutting horsepower (hp).
A typical waterjet system will have a table travel of 5' x 10' or 6' x 12' with an operating pressure of 60,000 psi (60kpsi) powered by a 30 HP electrically-driven hydraulic pump to produce that pressure. Pump pressure — and the volume of water produced at that pressure — can have a major impact on not only the performance of the machine, but also on the machine's operating costs. A pump operating at the pressure of 40kpsi may be a few less dollars to run per hour but can literally take twice as long to cut the same part to the same quality as that very same machine operating at 60kpsi, thus doubling the manufacturing cost. In another example, a pump producing 60kpsi at 30 HP will produce .6 gallons per minute (GPM) of pressurized water. The same machine operating at the same pressure (60kpsi) but utilizing a 60 HP pump will produce 1.2 GPM of pressurized cutting water, which will allow the operator to increase the cutting speeds for the very same part, to the very same tolerances, by 40%.
Pumps
There are two major pump types available for purchase or replacement on a water jet system. By far, Intensifier Pumps have been more popular due to the increased cutting speeds, constant operating pressure and reliability. Below is a description of the types of pumps available for straight water and abrasive water cutting applications:
Direct Drive
Typically, three plungers are driven by an electric (or gasoline/diesel) motor — turning a crankshaft and producing up to 55kpsi. The major advantages to this type of pump include:
The pump's lower investment cost,
No cooling water is required,
No loss of performance from the drive through an oil hydraulic system, and
The volume of high pressure water created is higher than that of an intensifier style pump.
The disadvantages to this style of pump is that the pressure gradually declines hourly from the moment the pump is turned on as the seals and internal pump components wear, thus affecting cutting speed and finish. This pump also has more internal wear components requiring slightly higher maintenance downtime and cost.
Intensifier
In this pump, an electric (or gasoline/diesel) motor produces hydraulic oil pressure of (typically) 3kpsi or greater. This pressurized oil is then transferred to a cylinder which drives a piston back and forth. The piston is connected to a plunger that is 20x smaller than the piston. High pressure seals separate the oil in the pistons chamber from the water in the plungers chamber. The different ratios in diameter between the piston and plunger create the effect of intensification and, thus, the 3kpsi of hydraulic oil pressure will create 60kpsi of water pressure. The major advantages to this style of pump is that the pressure is greater and more consistent, allowing for increased cutting speeds and reliable cutting surface finishes. The disadvantage is that this pump requires cooling water for the hydraulic oil and is slightly less electrically efficient.
Either type of high pressure pump can be employed to cut using straight water or abrasive water jet. Any abrasive waterjet machine can be utilized as a straight water machine simply by eliminating the abrasive mixture. However, machines designed for straight water cutting operations may require significant modification to utilize abrasive machining methods. Typical applications for each are listed below:
Straight Water: Used for applications that can be cut with a knife or scissors such as food processing, paper, carpet, foam, fiberglass insulation, gaskets, etc.
Abrasive Jet Machining: Metals, plastics, tile, stone, granites, and any other materials that are not easily cut.
Materials Processed: Steel, aluminum, stainless steels, copper, brass, plastics, foam, gaskets, insulation, carpet, glass, tile, stone, wood, etc.
Popular waterjet manufacturers include Bystronic, Calypso, Esab, Flow, Omax, Jet Edge, Ward Jet, Hydra Jet, Romeo Engineering, Wardjet, and KMT. If you would like to learn more about waterjets or other fabrication machinery, please check out the resource below, or contact us.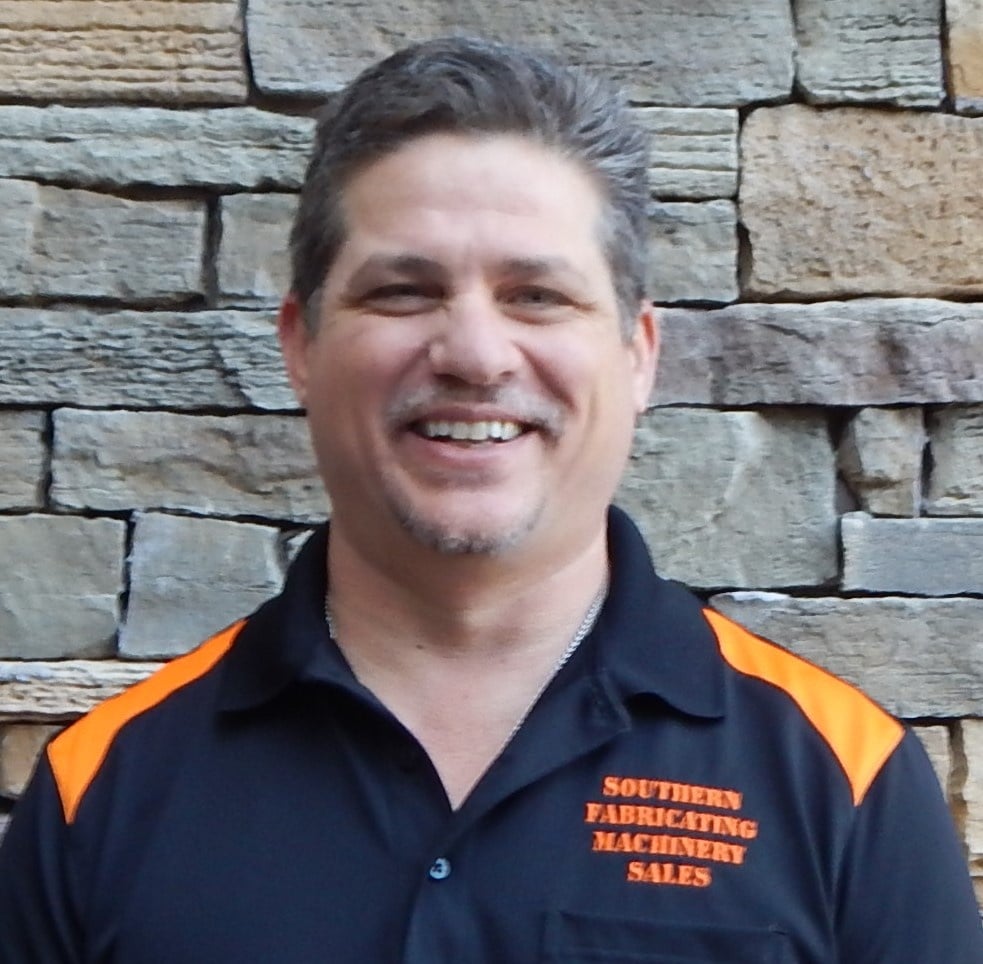 Andy Kamashian
Andy has extensive experience in Machining as well as Metal Fabricating. Gaining his knowledge through years dedicated to Tool & Die Making, Machining and Metal Fabrication with hands-on applications at companies such as: Kamashian Engineering, US Navy/DOD, Boeing, Charmilles, AGIE and Calypso Waterjet Systems. Andy is able to share this experience to assist you in your machining and fabrication equipment and application needs.
sales@southernfabsales.com
|
813-444-4555 x106