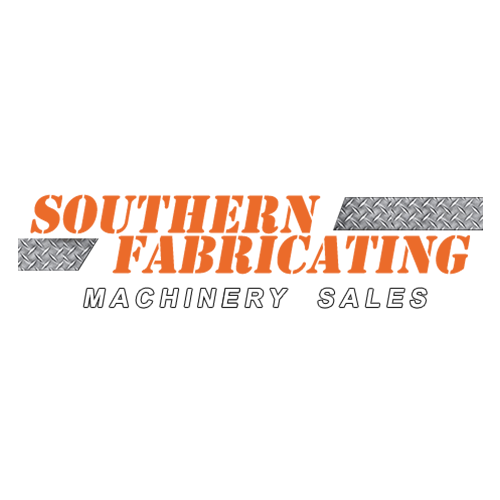 Posted By: Southern Fabricating Machinery Sales | Posted On: October 19, 2020
Why Your Shop Needs a CNC Press Brake
What could be better than reducing your job setup time and increasing your work efficiency? Advancing technology as well as customer demands creates the needs for fabrication shops to do more, work faster and produce more accurate parts the first time and every time. Press brakes are a vital fabrication machine used for bending and forming sheet metal required in almost every shop. However today's technology gives us the CNC control to increase accuracy and production capacity. In this article, we'll debunk the misconceptions and myths about CNC press brakes and uncover how your business can benefit from CNC press brakes.
CNC Press Brake vs Press Brake
A press brake is a machine used for bending sheet and plate material, most commonly sheet metal. It forms predetermined bends by clamping the workpiece between a matching punch and die and through force gaged in tonnage bends the metals.
The CNC press brake is much more specialized than press brakes. CNC brakes, short for Computer Numerically Controlled, can bend sheet metal work from just a few inches across to sections many feet long on the largest industrial machines. They have a fixed bottom bed with the V block tooling clamped in place and a top ram that travels under force with the V blade tool forcing the material to yield between the punch and die.
With CNC a press brake the setup time is much faster as the controller calculates all the positions of the ram and backgage. It also can check for errors, can calculate the correct bend sequence and repeat the motion over and over again for production forming. With a manually operated press brake, the operator would have to reset the machine for every bend produced. With CNC, it is programmable so it makes switching to different bends, parts and even materials much faster.
CNC Press Brake Myths vs Facts
There may be some misconceptions around CNC controlled press brakes.
CNC Press brakes are too expensive

:
Adding CNC Controls to a press brake does add a slight increase in cost (10-15%) however that is very quickly made up with an increase in productivity. The time you save with a CNC press brake is money in the bank. You can up your production and the machine will earn its keep very quickly. Besides, you can get the machines used and refurbished that work just as well for far less money. You can even trade in your old machines for new or used ones.
CNC Controls are for only for production

:
CNC controls are not only not just for production. Today's graphical CNC controls are much easier to use for prototypes and small runs. They automatically calculate bend deductions, blank lengths, ram approach position, bend depth, bend sequence and so much more. They do all this with minimal input from the operator making the setup and operation of a CNC controlled machine much easier, faster, and in the end, cheaper to use.
They are too difficult to learn

:
Today's CNC Controls work in a very simplistic form like an etch-a-sketch. Taking basic graphics input by the operator they interrupt them through a host of internal calculations to provide and perform the complex functions of the press brake. However they do all this and keep the interface simple, easy to use, easy to navigate and rich with features to make the setup and operation easy and quick. These controls today usually take just a few hours of instructions before operators are proficient in their use.
How a CNC Press Brake Can Improve Your Business
CNC press brakes are widely used in comparison to the manual press brakes in most job shops and production environments. As we stated a CNC press brake is much easier to program and run today.
Save Money
CNC Press Brakes can work much faster than other machines. Set up is much faster, they produce less waste, make right parts the first time and can make more products, faster.
Flexible
CNC Press Brakes can be programmed to complete more than one task. You can set it up to do several jobs, pick the material needed, choose the pressure required and you can do it all in the language of your choice. From forming to punching, hemming and louvers too a CNC Press brake can do much more than just bend.
Ask The Press Brake Pros
Give us a call or take a look through our inventory for your next new or used press brake. We can help you find one that you need whether you see it listed or not. We can even help you with your old equipment in trade and we even offer financing to make it all work for an easier monthly payment.
With an extensive working knowledge of manufacturing systems, going back over 30 years, you can trust Southern Fabricating Machinery Sales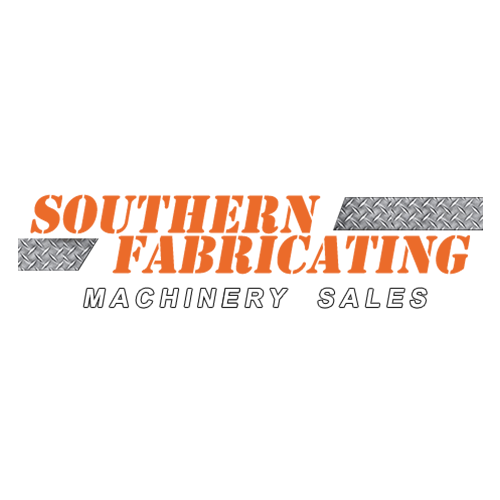 Southern Fabricating Machinery Sales
Southern Fabricating Machinery Sales (SFMS) has been an expert in buying, selling, and brokering used machinery and used industrial equipment since the 1980's. We work in and with machine shops, tool dies, mold and fab shops just like yours, running the very machinery we now offer as solutions for your manufacturing needs!