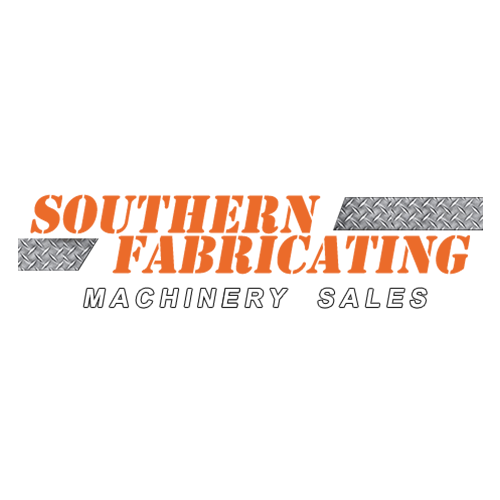 Posted By: Southern Fabricating Machinery Sales | Posted On: June 17, 2019
What To Look For In A Used Press Brake
When shopping for a new, or new to you, press brake, a quality used press brake can be a great option. With a far lower investment cost, a well maintained used press brake can handle your parts just as accurately and quickly as a new one. However a poorly maintained press brake can cost you in downtime and maintenance fees making it in the end, more expensive than if you had purchased new. In order to make an educated and informed purchase there are 5 questions that you should address before looking for used press brakes for sale. While most of the important details need to be done in front of the machine, you can perform some due diligence prior to traveling to inspect your chosen used press brake.
Condition - Once you start the search for a used press brake you will need to check the condition of specific items on the press brake in order to avoid paying costly repair bills and expensive downtime while its on your shop floor. Check the following items thoroughly:
Ram & Bed - Check the Ram and Bed of your used Press brake for any signs of damage including deformation, gouging or any other damage
Tool Holders - Both the Ram and Bed of a press brake have specific area to mount tooling and many press brakes have "segmented" tool holders that are removalble from the upper ram. Check these individually for the same signs of deformation, gouging or damage. Also NOTE the type of tooling the machine is designed for (American, European, New Standard etc, etc) as if you intend to use existing tools in your shop on your new press brake it will need to be compatible with the tooling your currently using.
Cylinders & Hydraulic System - Check the cylinders for excessive leaking and scoring on the cylinder walls.ON most press brakes (down acting types) the cylinders are located on the front of the machine at the upper right and left of the ram. Excessive leaking on a press brake cylinder could be sim[ply a cylinder seal adjustment, repacking or a costly rebuild. The hydraulic system in general should be inspected for cleanliness and leaks throughout the system.
Control - Check the screen brightness (if equipped). A CRT screen on a press brake control although dated, can still provide years of service and may even be upgradeable to the latest LCD technology. Check with the press brake manufacturer about support for this control (Generally you will find the more generic the control; i.e. Delem and Cybelec Controllers, the longer the support in parts and service is available. Whereas OEM built, machine specific controls such as the Accurpress ETS 3000 or Cincinnati Form-Master Control may only have a few years of serviceability before obsolescence as there are far fewer of these controls made and components are constantly being updated for cheaper and more reliable alternatives.)
Tooling (if provided) - If tooling is being included with your used press brake purchase, inspect it thoroughly for your intended use AND wear and tear. It is very common for tooling to be dented, deformed, cracked and simply worn out. Although this tooling may be included at no charge with your press brake you may find that it will cost you significantly in scrapped parts if you try to use it.
Age - Although a quality used press brake that has been well maintained can last for many years, we see available support becoming more difficult to get from the manufacturer especially where it is related to controls and back gages. If your used press brake is a simple manually operated mechanical or hydraulic machine without a CNC controller, its life can be well beyond 50 years from the date of manufacture however CNC controlled press brake machines older than 20 years are likely to be very difficult to find parts and service for.
Safety - Ensure your used press brake option will meet the safety requirements of your shop and OSHA regulations. While it's not uncommon to have to add safety components (remember your still paying far less than new) such as light curtains, fencing, safety mats and the like, it should be calculated into your purchase decision ahead of time.
A quality used press brake can be a very smart business decision and provide years of accurate service saving a shop tens of thousands of dollars that can be used towards upgrading other areas in the shop or buying the tonnage press brake you really want. Knowing WHAT to buy is easy, knowing HOW to buy it is the difficulty and that's where we at Southern Fabricating Machinery Sales, Inc. can assist you. Our sales staff are experts in bending and forming technologies and can assist you in selecting the right press brake for your needs AND budget. Call us today at 813-444-4555 or on the web at www.southernfabsales.com We also can provide you with all the tools you need to help make that used press brake the right decision at the right time. Like our Press Brake Inspection Checklist and our Used Machinery Buyers Guide.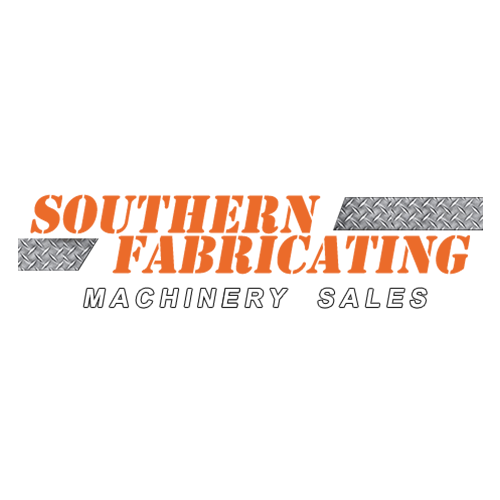 Southern Fabricating Machinery Sales
Southern Fabricating Machinery Sales (SFMS) has been an expert in buying, selling, and brokering used machinery and used industrial equipment since the 1980's. We work in and with machine shops, tool dies, mold and fab shops just like yours, running the very machinery we now offer as solutions for your manufacturing needs!