Get Your Press Brake Inspection Checklist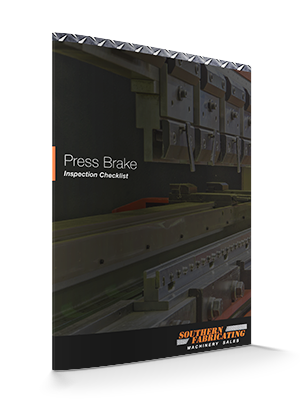 Press brakes are the workhorses of many machine shops, using many tons of force to shape thick metal workpieces with incredible precision. However, finding a high-quality used press brake can be a major challenge.
To help you ensure that you get a press brake that will be an asset to your machine shop rather than a burden, we've put together a helpful Press Brake Inspection Checklist for you to use when you're assessing a used press brake for purchase. In this checklist, you'll find a list of key inspection points as well as space to make notes so you can track key issues and compare them to other press brakes that you inspect.
Get the checklist right now by filling out the form on this page!