Understanding the Buying Process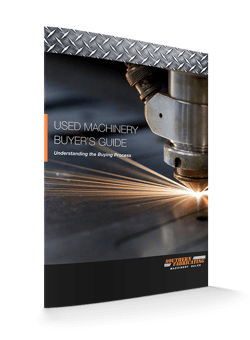 Buying used machinery is a great way to expand your manufacturing capabilities while saving some capital. However, finding the right used machinery for your needs can be an enormous challenge.
To help you in your search for great used equipment, the team at SFMS has put together a Used Machinery Buyers Guide filled with some practical advice for buying used machinery. Whether you need a machine right now or later next year this guide can help you avoid the frustration and pitfalls that are so commonly made with a used machinery purchase.
In this guide, you'll find:
Tips for helping find the right machine for your needs
Advice for negotiating
Machinery inspection tips
Information about preparing used machinery for transporting
Why location should never be a factor in determining a machines value for your needs
Download the guide today by filling out the form on this page!