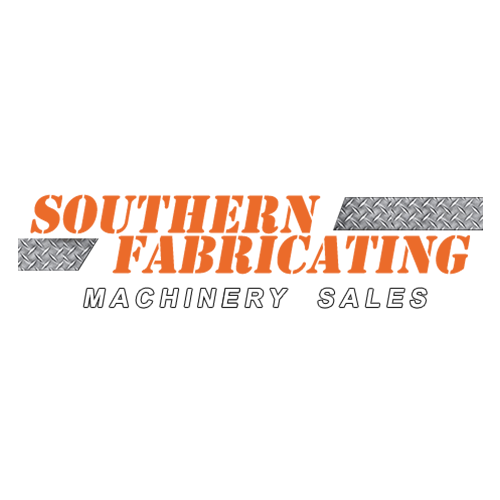 Posted By: Southern Fabricating Machinery Sales | Posted On: September 2, 2019
Why a Manual Mill, Lathe & Surface Grinder Should Be in Every Shop
Manual Toolroom & Engine Lathes ,
Manual Milling Machinery
Every Machine and Fabrication Shop should have a Manual Mill Lathe & Grinder in their arsenal of available machine tools. A shop owner never knows when these vital pieces of machinery will be necessary for other machinery repairs, fixturing, tooling or quick one-off jobs. Having the flexibility to quickly drill a hole, mill a flat, turn a shaft or grind a precision block can be the difference between the successful '1 Stop Shops' and all the rest. The ability to keep your shop machining and fabricating production parts is what these tools bring and support for a minimal investment amount.
Manual Knee Mills
A manual Knee Mill is probably the most valuable secondary machine in the shop as it can perform so many tasks. From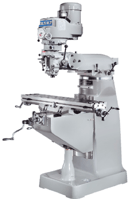 drilling holes to milling flats and squaring blocks the vertical knee mill is vital. Whether you choose to use it for a primary operation on short run parts or a secondary operation on that hard to reach surface the knee mill can greatly enhance your productivity. Further the vertical knee mill is available when you need it most, to make quick machine tool repairs or tooling and fixturing. The flexibility of this machine comes at a relatively low investment of 9-12K US. Definitely consider adding a vertical knee mill to your shop if you already do not have one.
Manual Engine and Toolroom Lathes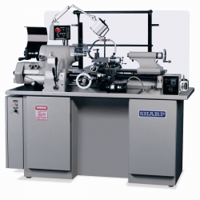 A lathe is another necessary piece of equipment every shop should have available. As the second most versatile tool an engine lathe can make short work of any round parts such as shafts, rods, custom cutting tools and the like. The manual engine lathe can also be used as a secondary processing machine completing tasks such as facing, boring, tapping, drilling and turning that may not be accomplished in a single setup on your primary machine tools. Combined with the versatility of the manual knee mill, the engine lathe or toolroom lathe would definitely be a valuable tool in every fabricating and or machine shop. Starting at under 15K for a quality precision lathe these definitely are a must have.
Manual Surface Grinders
A surface grinder is another important machine to have access to in your shop. Providing that final process for finish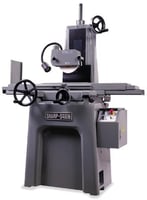 ensures that your fixtures are repeatable and dead-on accurate. Using the surface grinder for tool sharpening and other operations also enhances your capabilities. Other applications include final part sizing and squaring as well as surface finishing. Capable of holding tolerances of 0.0001" or better the surface grinder can be that final process to use to ensure the critical tolerances are held even when your other machinery is not capable of repeating extreme tolerances.
Deciding On The Right Manual Machinery to Buy.
Deciding on the right Vertical Knee Mill, Engine or Toolroom Lathe and Surface Grinder should be a relatively easy task. As with any machine tool today these toolroom necessities can be equipped with digital readouts or a simplistic CNC controller capable of being "taught" positions and repeating them in a production scenario. When deciding on a manual machine you will first determine the sizes that work best for you; the most common sizes are:
Knee Mill: 9" X 42" table size
Engine Lathe: 13" Swing X 40" Turning Length
Surface Grinder: 6" X 18" Chuck
Whether you choose the most common sized variants or slightly larger or smaller machines to meet your specific needs a manual machine is an excellent way to improve your productivity and have the right tools in place for emergency repairs, fixturing needs and 2nd operations.
Shop for Manual Knee Mills Now
Shop for Engine Lathes Now
Shop for Surface Grinders Now
Southern Fabricating Machinery Sales, Inc offers a wide variety of both new and used manual machinery for every shops needs and budget. Check us out at WWW.SOUTHERNFABSALES.COM for more info or call us directly at 1-813-444-4555 and talk to one of our machinery experts!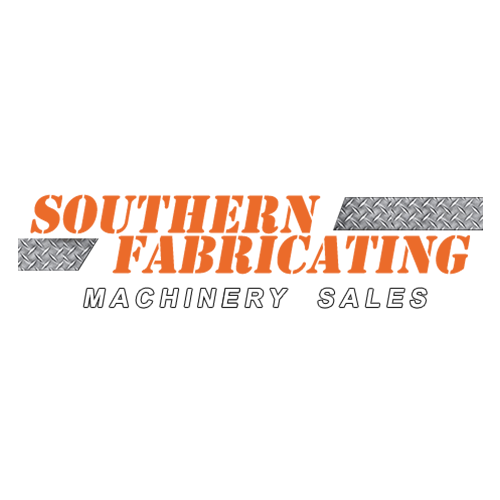 Southern Fabricating Machinery Sales
Southern Fabricating Machinery Sales (SFMS) has been an expert in buying, selling, and brokering used machinery and used industrial equipment since the 1980's. We work in and with machine shops, tool dies, mold and fab shops just like yours, running the very machinery we now offer as solutions for your manufacturing needs!