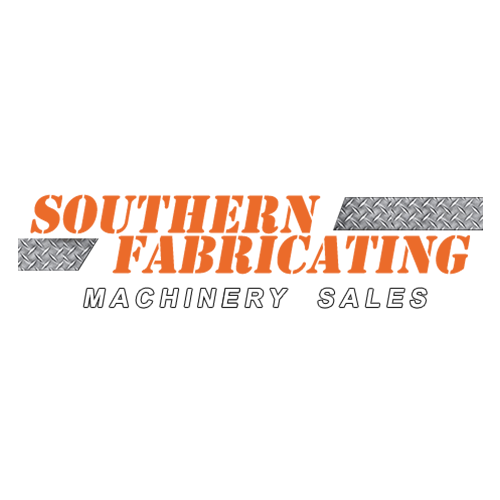 Posted By: Southern Fabricating Machinery Sales | Posted On: October 7, 2019
Trade Show Tricks - The Value of Attending an Industry Trade Show
Industry Trade Shows happen for every industry. An Industrial Trade Show is where the newest innovations in manufacturing are exhibited and the oldest technologies revitalized and reintroduced to the market. In the case of machinery and metalworking, we have many regional shows here in North America such as Westec, Eastec, Southtec and Houstex and a few major national shows like IMTS and Fabtech. Most of these trade shows are put on by the SME (Society of Manufacturing Engineers www.sme.org) These trade shows are a great way to learn about new technologies, attachments, accessories and products. They are also a great place to meet industry experts that will show you how to make more money manufacturing products better, keeping control of your inventory and saving your resources.
Reasons to Attend an Industry Trade Show?
The best reason to attend a trade show is to learn what you don't know. What we mean by that is, you do not have to have a preconceived notion of what you will see, or knowledge you will gain, prior to attending the show in order for the value of time well spent to be later realized. Prior to attending you may not know exactly why your going, but when you return you will certainly have a hundred valid reasons why you went, but these will only be discovered at the show. Gaining knowledge about new products and processes as well as taking the time to understand them and interpret their meaning for your manufacturing needs can only be accomplished at a trade show.
Meeting Industry experts is another great reason to attend a trade show. As an example, you may not know a lot about Fiber lasers but every Fiber Laser Manufacturer will have their engineers and experts in attendance and available to answer all your questions about their product and their approach to the industry. Another great reason is visiting manufacturers that are exhibiting their companies capabilities such as finishing, packaging, powder coating etc, etc. You will review many new suppliers for materials as well as sources for services your company doesn't offer.
Make Your Deals Happen!
Trade shows are a great place to make deals happen. If you have been working on a purchase and are ready to buy, not only are your sales reps likely to be there, but their sales managers, regional managers, national sales managers and even the manufacturer's representatives will be there. You have a great moment to sit down and negotiate your best deal without the delays of over the phone and internet consulting that takes place with all these decision makers. Make sure you get included things like 2nd Year Warranty, Software, Additional Training etc, etc as these are all soft cost items that are very valuable to you but have little impact on the selling price for them.
Steal the Deal!
Don't forget any machinery that is available on the floor at these trade shows is available often at a great price! Work these machine specials for your best interests as machinery manufacturers DO NOT want to take these home. Don't forget to ask them to include freight to your facility as the cost to remove it has already been calculated in so if your ready to make a deal on a piece of equipment at the show then your in your best negotiating position. Even if you are not buying yet, you are in the best "no pressure" position to learn what is available, and how it might help your shop succeed.
Things to Do at a Trade Show
Obviously there is a ton of activity at a trade show both in the exhibition halls and in the host city surrounding it. Often there are many overlooked events that have great presenters (some celebrities and industry stars too) packed with valuable information. Here are just a few of the things to do while at the trade show:
Learn: The first and foremost reason is to attend a trade show is to learn about new technologies and processes. There is no place better suited than an industry trade show to do just that. All the major players and all their competitors too. Visit each booth to learn about their new products and services.
Attend a Seminar: Seminars are a great way to take time to learn about subjects you may not be familiar with such as 3D Printing for Manufacturing or Waterjet Technology.
Collect The Goods: Almost every booth at a trade show offers some sort of giveaway. You can collect pens, shirts, hats, scales, tape measures, flashlights, hand wipes, fistfuls of candy, mints and gum as well as many product samples.
See the Town: While in attendance at the industry trade show it is a great time to see the hosting city. Great restaurants and culture awaits you on every corner and it's a great time to bring your significant other too!
Who Exhibits at a Trade Show
Machine Tool Manufacturers: The biggest names and latest equipment are all available.
Robotics: Lots of Robotics are being implemented on machinery.
Safety Products Manufacturers: Safety issues are one of the biggest reasons to attend to see what's new.
Job Shops: Shops like Fabrication Shops, Machine Shops,
Rigging and Trucking Companies: Find out who's the best at moving and moving in your new machinery.
Finance Companies and Banks: The most overlooked yet critical part of buying machinery is the financing of it. Take your time to learn what's available.
Accessory Suppliers: Enhance productivity and add capability with machine tool accessories.
Consumables Suppliers: After a machine tool purchase, consumables to run that machine are the most ongoing and lucrative business that will be begging for your business.
Materials Suppliers: From Steel and Aluminum to Exotic metals. Suppliers are on hand to show off their capabilities and products.
Solvent, Coolants and Cleaning Machinery and Products: All necessities to a working metal shop will be on display.
Painting & Coating Suppliers: From Powder Coat Booths to Custrome colors and asparay guns will all be on display with detailed presentations available.
Service Companies: Machinery & Control Repair companies will be there advertising their capabilities.
Welding Equipment: Plenty of welding equipment as well as consumables and welding safety gear.
Schools and Educational Centers: Offering industry specific training and trained students for hire these technical and trade schools are great resources for quality candidates.
Machinery Component Manufacturers (Controllers, Drives, Cables and Motors): Manufacturers of all the internal components of your machinery will be on hand to display their newest technologies in detail.
Magazine and Publications: Magazine publications will be there to get you subscribed and offer you advertising opportunities in their periodicals.
How to Get Value from Industry Events
The value earned at an industrial trade show is one that again, is only realized AFTER attending. Although we can try to paint a picture of what you may encounter each show, in fact, each day of each show is different. You will have many opportunities to look at new technologies, learn about competitive equipment and find new resources and suppliers. The value you get attending a trade show can come in the form of making a machine purchase decision, planning to add furniture technologies or meeting the right connection at the company you have been longing to do business with. However we can promise you this: It Will Be Well Worth Your Time & Expense!
When Should I Attend?
Industry trade shows generally run for 3-5 days in North America. Plan on attending any industry trade show for at least 2 days and the National/International Ones (IMTS, Fabtech, etc) for at least 3 full days. Use your first day as an "orientation day" of sorts to get your bearings about where your important "must see" sections are as well as other areas of interest. The second or subsequent days are the best to review it all and see the product and equipment presentations and offerings.
Typically you will find is that most of the key players (National Sales Managers, Presidents, CEO's etc.) are arriving that first day, so don't count on them being in the booth until the afternoon. The last day is usually a mirror image of the first whereas many key decision makers may not attend that day or may leave early so if negotiating a purchase make sure you make that intent and approach the day before the last show day. Make sure you spend the early part of the first day as well as the later part of the last day looking at areas of manufacturing that you are not familiar with. This is a great opportunity to become educated on other products and processes not directly related to what you and your shop are doing yet may have an impact in the future.
Industry Related Trade Shows are a great way to learn new technologies and meet key players in your industry. Make sure you attend all the shows you can or at least 1 a year to keep abreast of the latest in your field of manufacturing and you never know, you may see your friends from Southern Fabricating Machinery Sales doing the same.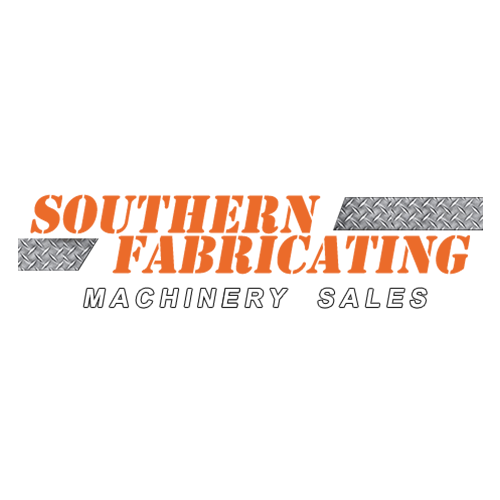 Southern Fabricating Machinery Sales
Southern Fabricating Machinery Sales (SFMS) has been an expert in buying, selling, and brokering used machinery and used industrial equipment since the 1980's. We work in and with machine shops, tool dies, mold and fab shops just like yours, running the very machinery we now offer as solutions for your manufacturing needs!