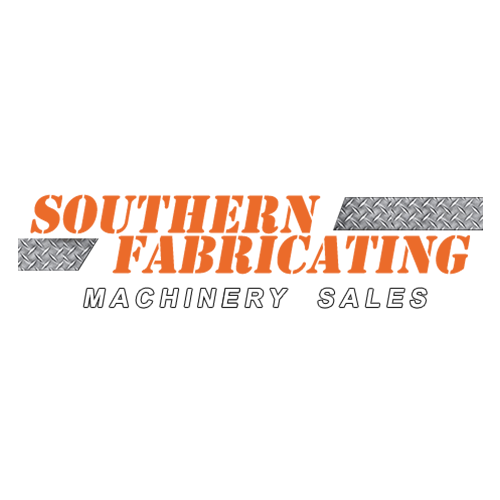 Posted By: Southern Fabricating Machinery Sales | Posted On: October 23, 2018
Shipping Machinery: 9 Important Shipping Terms You Should Know
Machinery Shipping & Freight
Shipping machinery can be as easy as a phone call, but there is some important information you need to know before making that call to get the right truck AT the right price WHILE adequately protecting your new investment.
Before we delve into the details of equipment shipping, it's important to note some very common terms in the trucking industry as they relate to moving industrial machinery and, more importantly, what they all mean to you and your company. These terms and acronyms related to machinery shipping denote not only the method in which the truck is paid for, but also at which point you are liable for the shipment, and verifying it's properly insured.
The following nine acronyms are just some of the most common ones used in our transactions and within the trucking industry. Thus, these are all terms that you should at least be familiar with.
The 9 Terms You Need to Know
1: AIR-RIDE
Ninety percent of the flatbed tractor trailers in use today are "Air-Ride." This is very important when moving sensitive electronic and computer controlled equipment, as Air-Ride trailers provide a soft cushioning effect for the trailer while your load is being transported. This greatly reduces the vibration during transport. We insist that all our loads are transported using Air-Ride.
Note: If you or your broker are going with a cheaper option of a "Hot Shot", they typically ARE NOT an Air-Ride transport, and your load will endure greater physical vibration using one of these types of trucks.
2: BOL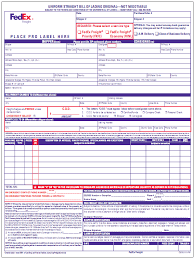 A "Bill of Lading" (BOL,) refers to the document providing all the detailed information about the load, the terms of moving the load, and the contract between you and the carrier. It is very important that YOU, as the shipper, to provide this document and have it signed by the driver at equipment pick up. It is your only guarantee that they have read and understood YOUR terms for moving YOUR equipment. Without your BOL, you're at the trucking company's mercy should your load get damaged or lost.
Note: We provide a great blank BOL for your use linked below.
3: DEDICATED
While not a term that is used on the BOL, the term "Dedicated" (or better stated as "Dedicated Load") refers to you owning the entire load capacity of the truck for the duration of your equipment transport and that no other loads nor equipment changes (off loads and reloads) are acceptable.
You will want to use this term when speaking with the trucking company or trucking broker working to find the right truck for your load. This term allows you to best schedule exact pick up times and delivery times, but is slightly more expensive than a more flexible term like "Less Than Load" (LTL), which will be discussed in point 7. Simply ask your contact to make sure they know that your load is a "Dedicated Load"
4: EXW
"Ex-Works" indicates that the seller fulfills the obligation to deliver when he or she has made the goods available in its current location (plant floor, factory, warehouse, etc.) to the buyer. In particular, the seller is not responsible for preparing, loading, or transporting the equipment. The buyer bears all costs and risks involved in taking the goods from the seller's premises to the destination.
5: FOB
The "Free On Board" term denotes that the truck is loaded by and at the cost to the seller, and also at which point the buyer takes responsibility for any financial losses. In other words, FOB Buyer's Truck means the seller will "deliver" the equipment once loaded onto the buyer's scheduled truck, at which point the sale is complete.
6: HOT SHOT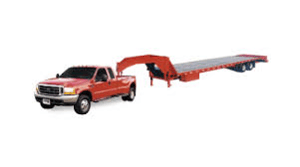 The term "Hot-Shot" refers to a typical one-ton pickup truck pulling a gooseneck or fifth wheel trailer. These transport services are usually quicker and cheaper, but come with some limitations. Typically, these trailers ARE NOT Air-Ride, and thus subject your equipment to substantially more vibration during transport.
7: LTL
"Less Than Load," or sometimes called a "Partial Load," refers to your load only using part of the truck bed—thus, leaving the rest of the bed available for the driver to fill with other loads from other stops. This type of load is great if you do not need riggers to load or unload the equipment and desire the lowest possible transport cost.
8: PREPAID
Using the term "Prepaid" (PPD) simply means that the freight charges are paid by the shipper prior to the release of the bills of lading by the carrier.
9: TARPED
If your equipment is being transported on a flatbed, YOU MUST request that it be tarped. While vans (box trailers) and Conestoga-type trailers provide cargo protection, a typical flatbed, step-deck, or double drop trailer will not. Therefore, your investment is at risk of weather during its transport unless you specifically ask for a "tarped load"
At Southern Fabricating Machinery Sales, we can help in securing the right equipment at the right price for transporting your new investment. Download an editable form of the Bill of Lading we use to protect our very own equipment investments and contact us with any questions you may have about properly preparing and shipping your machinery.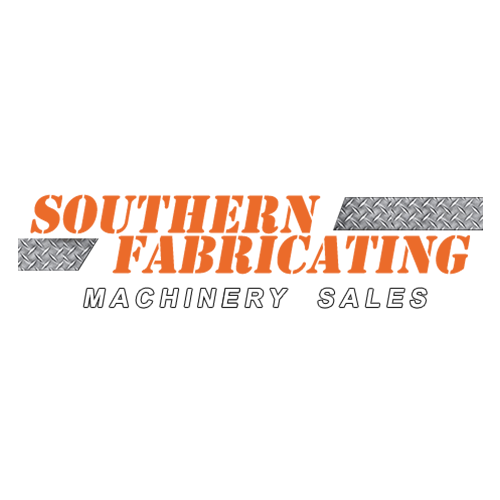 Southern Fabricating Machinery Sales
Southern Fabricating Machinery Sales (SFMS) has been an expert in buying, selling, and brokering used machinery and used industrial equipment since the 1980's. We work in and with machine shops, tool dies, mold and fab shops just like yours, running the very machinery we now offer as solutions for your manufacturing needs!