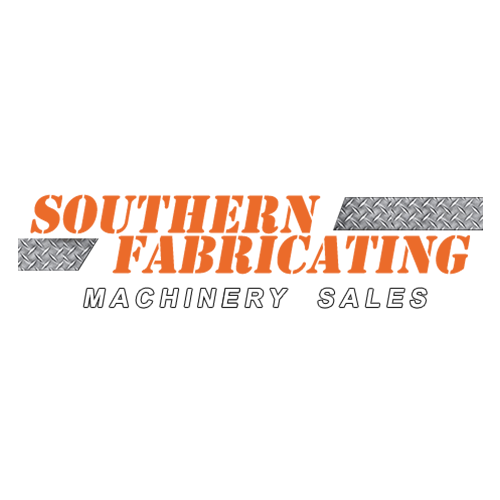 Posted By: Southern Fabricating Machinery Sales | Posted On: June 28, 2019
3 Important Ways To Increase Machine Productivity
Increasing machine productivity is a goal sought after by every machine and fabricating shop. In fact a while back we posted this article which focused on how used machinery could help achieve that goal: How to Increase Manufacturing Capacity with Used Machinery. However, we as manufacturers, know that the more work we can complete in each setup the more value and accuracy we can get out of our machine and our personnel. As your machinery sits on your floor its either making you money, by making quality parts, or it's costing you money by sitting idly by. Reducing that idle time is the key factor in winning better jobs, completing jobs faster and making more money.
Reducing idle time on one machine may improve its productivity but move the bottleneck to the next operation. While there are many potential solutions to improving a single machines productivity, improving machine productivity throughout your plant is the real goal and actually saves you money versus other options that will cost more. First you must ask yourself several questions:
How long is my machine running in a 24 hour period?
How much time is the machine down switching jobs?
How much time is the machine down for repairs & maintenance?
What MUST the operator interrupt the machine for?
Is there better tooling options?
Is there better fixturing/material handling options?
Uptime - Your machine has the capability to run 24 hours a day, 7 days a week and even through weekends and holidays. If you answered the first question with "just 8 hours" or "1 Shift" you are cheating yourself out of the opportunity to triple your throughput. Your competitors aren't letting 2nd shift or automating stand in their way of running the machine as much as possible and you shouldn't either.
Downtime - If you answered the second question about switching jobs out in anything greater the 15 minutes your using the wrong tooling, fixturing and software. Technologies available today in tooling with presetters allows for the tools to be pre-setup off the machine with all the offsets automatically loaded in. Exchanging fixturing should be a matter of a few minutes and be switched in such a manner as they are ready to run without having to use indicators to line them up. Consider a fixture base plate with pre-set holes and pins to quickly locate your fixtures.
Check the Oil - If you answered the 3rd question on repairs & maintenance with anything more than an 1 hour in a 24 hour period something is wrong. Instead of shoveling chips or scrap, invest in a chip conveyor as it's a thankless job that no one likes and thus it gets dragged out or worse, scrap packs up and damages way covers or other components. Consider adding Auto-Lube features if your machine is manually lubricated as the reservoir can be filled while the machine is in cycle and making money. Take a hard look at the repairs you need to make and find out what is causing them as abuse or lack of maintenance can easily be resolved providing more uptime, all the time.
Don't Interrupt - If you answered the 4th question about operator interruption with "Changing parts out," your the best candidate for low cost entry level automation like a pallet changer all the way to a robotic parts loader. If your operator is changing tooling on a production job frequently, you quite frankly are using the wrong machine. Every part should be preset in a fixture and every tool preset in a holder, both of which should be loaded and ready to quickly exchange in the work zone of the machine. For a maximum increase to machine productivity this is done with robotics but at a minimum can be done with manual pallet changers.
Tool it Right - If you answered that 5th Question with "I'm not sure" then your not doing your job as a business owner, plant or shop manager nor even as a machinery operator. Indexable Inserts and hardened tooling can provide 10X the life of standard cutting tools whereas hardened and ground press brake tooling fits the same place the same way, each and every time. Spend the extra money up front to improve your machines productivity as in the end it will save you more than the initial investment.
Explore the Options - If you answered that last questions with any form of "not sure" your cheating yourself. There are constantly MANY new options being made available to manufacturers just like you. Some you may have heard of and others maybe not. Short of buying a new or newer machine check out all the workholding options available. Attending local trade shows (Westec, Southtec, Eastec etc) and the big ones like Fabtech and IMTS are great ways to learn what's new, what works and you can get your hands on it right there. Many of these new products don't make there way to your machinery dealers showroom or are not marketed well but can provide you the perfect machine uptime solutions.
There are other ways you can consider when looking at how to increase manufacturing productivity and while these suggestions require a significant investment they may be the solution that works best for you.
Add Capacity - Consider adding additional machinery of the same type.
Add Capability - Consider adding another process that can assist like Waterjet to Laser (Here's a great article we wrote on just that topic) or Vertical Machining to a Horizontal Machining Center Process. Either way adding capability widens the opportunities alongside improving your machining or fabrication productivity.
Update the Technology - Trade-In or Trade-Up your old technology for equipment that is newer, faster, better tooled and more accurate than your current process. While this option may come with a significant investment cost, it may actually provide the best solution for machine shop productivity immediately. Specifically look for ways you can reduce or eliminate manually handling the parts as every time you see lost time or lost accuracy it usually involves a manually changed part
Whichever solution you choose, taking a deep look inward at your own operations weaknesses is a great way to improve your manufacturing capability. Here at Southern Fabricating Machinery Sales, Inc. we are experts in that field and can discuss all the options with you directly including just making the machine you're running now, run better. Call us today at 813-444-4555 or visit us on the web at www.southernfabsales.com for more info on how we can help you achieve your goals and gain better productivity in your machining and manufacturing facility.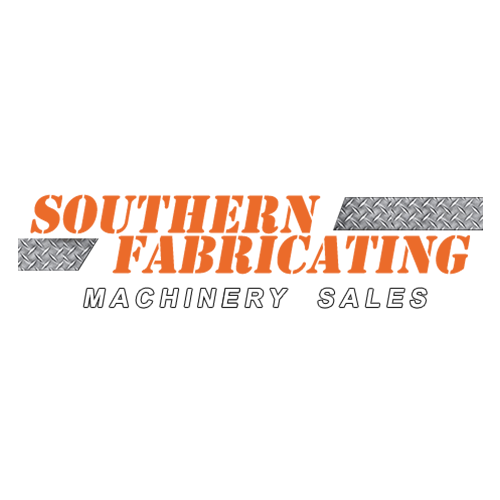 Southern Fabricating Machinery Sales
Southern Fabricating Machinery Sales (SFMS) has been an expert in buying, selling, and brokering used machinery and used industrial equipment since the 1980's. We work in and with machine shops, tool dies, mold and fab shops just like yours, running the very machinery we now offer as solutions for your manufacturing needs!