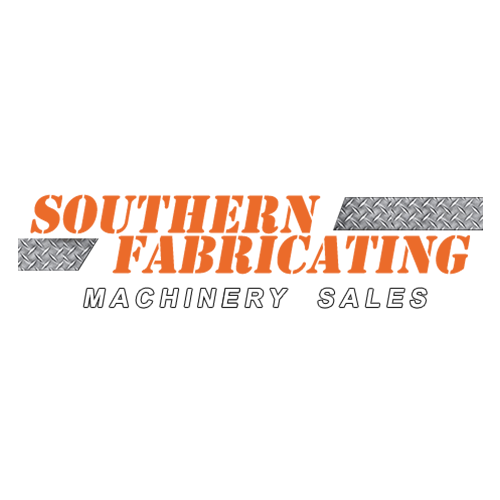 Posted By: Southern Fabricating Machinery Sales | Posted On: September 9, 2020
What to Consider When Buying Angle Rolls
Angle & Section Beam Bending Rolls
'Angle' or 'Profile' Rolls may have several different names, but they all do the same thing. Shape lengths of metal into arched products. However, what you need in that machine for your particular application may vary and because of that, machines come in a variety of shapes and sizes.
What Are Angle Rolls?
Very precisely shaped metal is used in all aspects of manufacturing. It is very important that these items are made correctly and made to work well. They take a flat shape of metal and make it into various rounded shapes.
Each machine can be tooled to make a specific shape or product. Tubes, flat bar, angles or whatever you need. Depending on what you make, the machine is sized and tooled for that product.
The flat part of metal is fed into the machine and using the pressure between 3 rollers of a specific configuration, driven by powered rollers it bends the metal to the shape desired. The motorized rolls are each designed to bend the metal for what you need.
The Difference in the Number of Rolls in an Angle Roll
Angle rolls come in different types. Single-pinch and double-pinch. Double-pinch rollers offer more precision, perform pre-bending on both ends in one setup and can handle longer pieces of metal, but they are slightly more expensive.
The number of rolls an angle roll has makes a big difference. Typically they are of a 3-Roll configuration. The rolls are the round part that spin to bend and shape the metal inside the machine. Each of these rolls can be configured with a specific shape in order to closely hold the working material without distorting it during the forming process. Each design has at least one pinching roll that's used to feed the metal into the machine.
Pressing rolls are the rolls that provide the force that takes care of the bending process. There are far more varieties in pressing rolls than angle rolls. The number of pinching and pressing rolls is how each machine is classified. The most common include a four-roll double-pinch and three-roll initial pinch.
What to Consider When Using Angle Rolls
The first consideration is what you are making. Each machine is made to spec to make a very specific item. The size and pressure (tonnage) available changes as machine size increases. Each machine has its own capacity and that capacity is determined by the size of the rolls and the power to drive material through them. The larger the capacity the larger the workpieces that can be formed, however as you go up in machine size you also lose the ability to form the smallest of work. Capacity is one of the biggest differences between the machines.
Each angle roll has a strength-yield rating. That refers to how much pressure the machine can put out at any given time into a workpiece. A rolling machine for shaping sections of metal provides between 36,000 and 38,000 pounds per square inch of pressure on average. The types of metal an angle roll can process depends on its weight capacity. Certain machines are built to handle industrial-grade steel, while others can only process softer metals, like aluminum, stainless steel tubing and copper alloys.
Deciding what type of machine you will need will come down to the materials you work with, the diameters you're rolling them into and the accessories needed to assist the material feed during the rolling process. This is something you need to discuss with your machinery expert when considering a purchase.
Larger machines will take up more floor space, and if you make several different products you will need a different machine for each one of them as these angle rolls work in a range of sizes.
New and Used Machines
If you make a product or metal part that is in demand, you can find the machines you need for much less. At Southern Fabrication Machinery Sales, we have all the new and used equipment you need.
If you don't have it, we can find it through our dedicated network of trusted machinery dealers. We have been exactly where you are and that's why we take the time to find you exactly what you need within your budget.
We can help sell your old equipment too, or even offer to take it in trade. Further we can provide guidance for buying new machines through our application support and even provide financing to help you get the right machine for your needs and budget.
We have new arrivals every day of new and used equipment. We take care of the used machines to ensure you are getting the best deal available. We are consultants and partners, the best of both worlds as a machinery supplier!
Give us a call or email us for more information. In the meantime feel free to browse our site for your next great machine.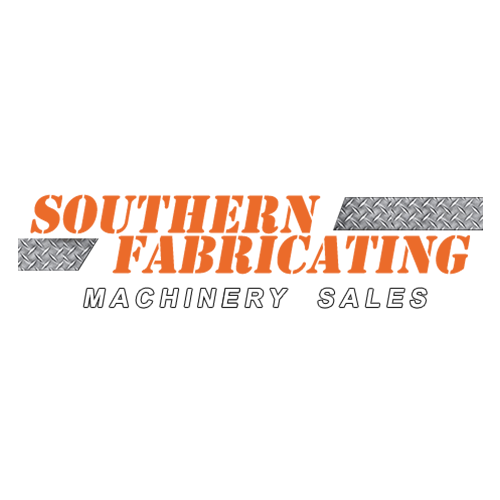 Southern Fabricating Machinery Sales
Southern Fabricating Machinery Sales (SFMS) has been an expert in buying, selling, and brokering used machinery and used industrial equipment since the 1980's. We work in and with machine shops, tool dies, mold and fab shops just like yours, running the very machinery we now offer as solutions for your manufacturing needs!