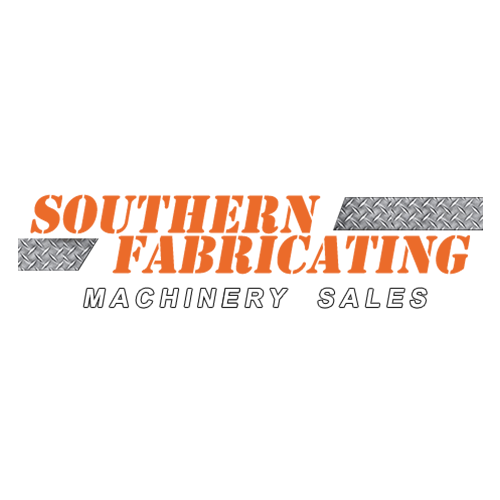 Posted By: Southern Fabricating Machinery Sales | Posted On: July 26, 2019
The Different Types of Tube Bending
In Fabricating, tube bending plays one of the most important parts. There are so many products manufactured using tubing it would be somewhat impossible to list them all. Whether your bending tubes for a roll cage in a race car, making trumpets, trombones or other musical instrument, stair railings in high rise building or precision hydraulic lines in an aircraft, the precision forming of tubes is a critical part of manufacturing today.
How that tubing is formed depends on a variety of factors like material type, wall thickness, quantity required and accuracy desired. Tube benders are usually purchased based on these factors and while there may be a variety of methods to produce the desired accuracy, there is usually only one that can address all the factors involved. But what are these methods of tube bending? How do they work and what are the benefits of one tube bending process over another? Below we will break down the basics on these different methods of tube bending and provide you the advantages and disadvantages of each.
Press Bending
Press Bending is a simplistic form of tube bending. Using a press brake, ironworker, hydraulic press or similar machine a simple "bend die" is pressed against the tube or pipe which is straddled across two fixed supports forcing it to conform to the shape.
Press Bending Advantage:
Process is cheap, requiring only simple tooling that can be adapted to existing machinery.
Versatile can be adapted to provide versatility in bending tubing, pipe and barstock
Disadvantage of Press Bending:
Tubing/Pipe crushes easily
Accuracy is poor
Repeatability is poor
Production is very slow.
Roll Bending
Roll Bending is another method of tube bending that utilizes a 3 or 4 roll machine called an Angle Roll or Section Roller to pull the tube or pipe through the rolls while pressing the tubing into an increasing bend. This method, much like Press Bending, utilizes a triangular pattern of support rollers and pressing roller, however unlike Press Bending this method can bend a variety of angles utilizing the same type of rollers as the tube or pipe moves through the bending sequence by the powered and turning rollers. This method can be an easy and precise way to bend a variety of radii without the need for specific tooling for the desired bend radius desired.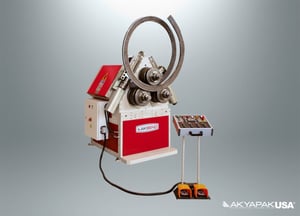 Advantage Roll Bending
A variety of tube radii can be performed on the same machine including variable angles.
Sections such as pipe, bars, and angle can also be formed with this method
Disadvantage Roll Bending
Slower process as each tube is manually processed with difficulty in obtaining exacting results.
Thin walled tubing can easily collapse if the bend radii is too small.
Accuracy is poor
Repeatability is Poor
Rotary Draw Bending
Rotary Draw Bending is by far the most popular form of tube bending as it is easiest to control, more precise,repeatable and a relatively affordable tube bending system. A Rotary Draw Bending system is made up of three different tools, the Clamping Die, the Pressure Die and the Radius Die that hold and form the tube throughout the bending process. The tube is clamped to the bend die and is 'drawn' around the die by the machine by either hydraulic or electric methods. As the bending die rotates the tubing is held in place firmly against the rotating bend die by the pressure die.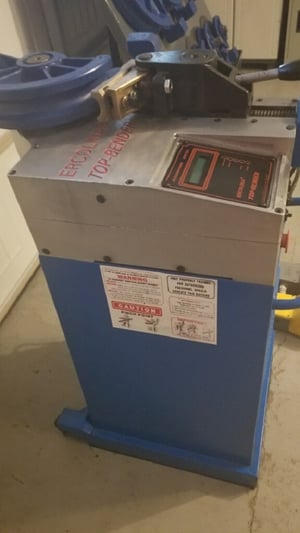 Advantages of Rotary Draw Bending
Precise and Repeatable
Fast
Disadvantages of Rotary Draw Bending
Machinery is dedicated to the bending process and thus is less flexible
Cost for initial machine
Requires Tooling for each different tube/pipe diameter used and for each radius formed
Mandrel Tube Bending
Mandrel Tube Bending is really not a separate process from the above, Rotary Draw Bending at all, but rather an addition to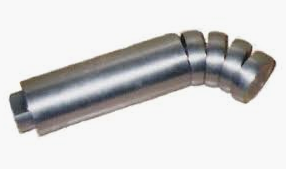 it. With the capability to form tighter and exacting radii the Rotary Tube Bender can begin to easily collapse the tubing during the forming process. By adding an internal support, or mandrel, during the forming process the tube walls can be held firm from collapsing. With the addition of a mandrel, inserted within the tube and controlled by the machine during the bending process, the tube is kept from collapsing in on itself as it is stretched and formed around the bending die.The mandrel is only slightly smaller then the ID of the tubing being bent and affixed with several flexible supports on a flexible ball mandrels at its end. These ball mandrels flex with the tube being formed and allow the tube to bend while supporting the whole of the diameter of the tube while the tube is wiping over the mandrel during the entire bending process.
Advantages Mandrel Bending
Accuracy and Repeatability
Shape - Roundness of tube is kept throughout the forming process
Speed
Disadvantages Mandrel Bending
The different types of tube bending methods that are available vary greatly with your application, production rate and needs. The experts at

Southern Fabricating Machinery Sales, Inc.

can assist you in reviewing your application and assist in making the right recommendation for your process and budget. Call us today at

813-444-4555

or visit us on the web at

www.southernfabsales.com

for our selection of available tubing benders, more articles like this and all the other ways we can assist you in gaining the winning edge in your manufacturing environment.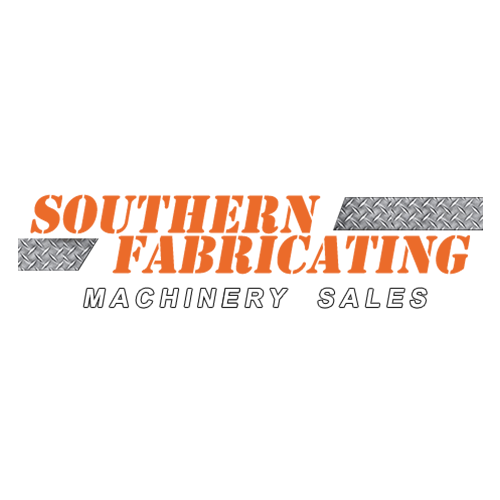 Southern Fabricating Machinery Sales
Southern Fabricating Machinery Sales (SFMS) has been an expert in buying, selling, and brokering used machinery and used industrial equipment since the 1980's. We work in and with machine shops, tool dies, mold and fab shops just like yours, running the very machinery we now offer as solutions for your manufacturing needs!