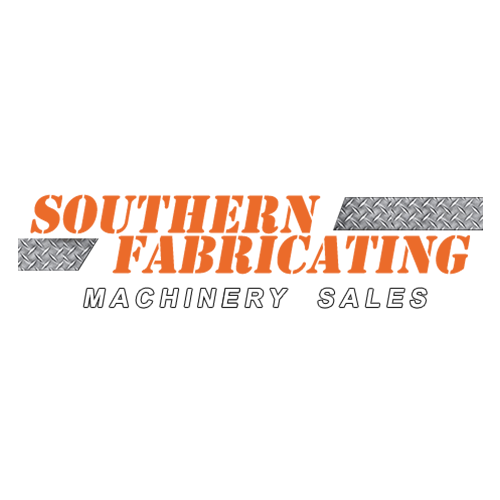 Posted By: Southern Fabricating Machinery Sales | Posted On: July 17, 2020
The Top 3 Benefits of Equipment Financing
For many manufacturing businesses, the cost of newer equipment can be extremely high but necessary to a growing operation. Buying new equipment or replacing older machines can simply cost too much if you have to do it cash out of pocket or dip into your bank lines of credit. Financing your equipment can be a very smart move for many companies by reserving cash resources, providing a monthly rental write-off and in particular, if you have been shut down lately you're likely low on cash reserves.
What is Equipment Financing?
The term equipment financing refers to a loan a business can get to purchase or lease equipment. This usually refers to heavy equipment for manufacturing, farming, or other types of businesses.
These equipment loans allow for little to no down payment and small periodic payments that include interest and principal over a fixed term. Payment terms can be as short as 24 months or as long as 84 months (and in some cases even more!). As security for the loan, the lender will usually place a lien on the equipment as collateral against the debt.
Once the payments have been made in full, the equipment will belong to the business. It is not the same as leasing equipment. When you lease the equipment, they are often returned once the lease period is up or negotiate a buy with the lender direct
Top 3 Benefits of Equipment Financing
When you lease commercial equipment, you pay a lot of money but rarely end up keeping the equipment long term (15+ years). This can be quite costly.
Hedge Against Inflation
Your business can hedge against inflation because your payments are spread out, rather than dumping a large sum of money down at once. Industrial and Heavy equipment financing can also lock in desirable interest rates. That means the finance company, not you, must absorb the cost of inflated rates down the road.
Get 100% Financing with Zero Down
Unlike many other lenders, equipment financing companies will often allow you to get complete financing with little to even no down payment. This is due to the fact many of them use the equipment itself as collateral and will simply take it back if you miss multiple scheduled payments.
Best Technology
When you finance your industrial or heavy equipment you can get the best available. Unlike if you were to buy it on your own, you would not likely be able to afford the best and newest equipment available. The cost of new equipment is out of the reach of so many businesses without getting financing. It also allows you to get the size of machinery that your business can grow with as opposed to being pigeon holed into filling just the immediate need.
Experience Easy Equipment Financing with SFMS
Getting financing doesn't need to be difficult. If you qualify, you can get the financing right away and in as little as 2-3 days. It can be a simple transfer to your seller's account and you will be able to acquire the heavy equipment you need quickly. This is a great way to get top-of-the-line equipment and still keep your cash flow open for other things your business needs. You still have other bills to pay, raw material to purchase, staff to pay, and other things your cash on hand is better used for.
There are very often tax incentives and benefits when you get a commercial financial loan (Section 179). Also in a lease the payments are usually written off as monthly rentals so the payments you make may actually be saving you money come tax time.
Because you are able to get the best equipment, you can expect your output to be much better, as well. You won't need to worry about the equipment breaking down or not functioning as well as it should. Productivity will go up, which means products will also rise. You will also realize that you will own the equipment outright once you have paid the loan back in full (or negotiated a better buy on lease end). That means you are making more money and spending less.
The equipment you own can be sold to upgrade or be replaced with something newer if needed. Heavy equipment financing is fast and easy.
Equipment financing can be tailored to find a finance solution specific to your unique budget and needs. The application process is also quick and easy allowing you to respond quickly to business needs, industry trends, and technological advancements.
Find out why more people are choosing equipment financing over purchasing or leasing. You free up your own cash, you will owe the equipment and you keep the business running. It does not affect your other lines of credit.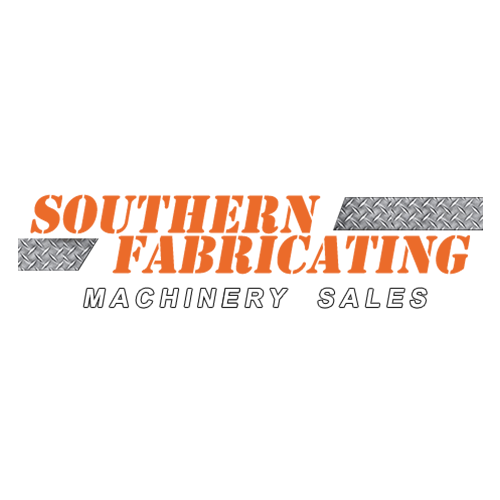 Southern Fabricating Machinery Sales
Southern Fabricating Machinery Sales (SFMS) has been an expert in buying, selling, and brokering used machinery and used industrial equipment since the 1980's. We work in and with machine shops, tool dies, mold and fab shops just like yours, running the very machinery we now offer as solutions for your manufacturing needs!