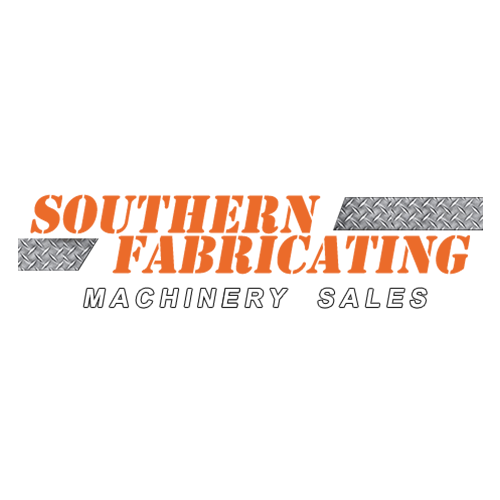 Posted By: Southern Fabricating Machinery Sales | Posted On: May 28, 2020
The Impact of COVID-19 on the Manufacturing Industry
As the COVID-19 pandemic continues to wreak havoc in most economies around the globe, it is ushering in a plethora of challenges for various industries and the manufacturing industry is not an exception. The ripple effects of coronavirus are impacting every level of the supply chain from raw materials to production and supply of machine tools. Manufacturers around the globe are concerned that as time goes by, COVID-19 will continue to impact their organizations negatively. This bleak forecast is why some in the manufacturing industry have reduced their production levels and stopped introducing new components. While others have leaned to a more J-I-T (Just In Time) manufacturing schedule. Unfortunately some companies have temporarily closed shop while others laid off some of their workers to navigate the harsh economic conditions foreseen ahead and curb the virus's spread.
How COVID-19 ID Impacting the Manufacturing Industry
It is vividly clear that the manufacturing sector, which in 2018 accounted for up to 16% of the global economy, is taking a hard hit. Here is how the manufacturing industry is being impacted by coronavirus amid the current industry trends. Problems such as supply chain bottlenecks, fluctuating oil prices, spending slowdowns, and failing credit markets all add to the concerns placed on manufacturers but there are other factors in play as well.
Health Concerns on Job Sites
Manufacturers must adhere to stringent regulations that have been set to curb the spread of the virus to guarantee and safeguard customers and workforce health. These include social distancing, hand sanitizing, face covering and working off-site. However, unlike other industries where jobs can be performed remotely, a significant percentage of manufacturing jobs must be performed on-site. As with any employer, these safety protocols are not only for the workers & customers safety, but also to shield the liability of the employer who can stand to lose substantially if legal action against them finds that they were negligent in providing a safe and healthy environment for their employees and customers.
Additionally, the call for social distancing is hard to implement in the manufacturing sector. This is because most of the processes in manufacturing and fabrication involve people working at close distances. Some tasks, such as operating machines, logistics, and material movement, require several workers. However, since safeguarding the workforce is the number one priority, most companies have resulted in implementing the coronavirus regulations wherever they can and laying off workers (thus reducing the crowded work areas) if they find that their health is at stake.
Limited Machinery Supply
The coronavirus pandemic has also brought significant supply chain disruptions that are impacting the manufacturing industry negatively. For starters, machinery supply has plummeted, and fabricators are now having a rough time finding some new machines to add to their shops. Machinery manufacturers, like everyone else, have been shuttered for many weeks. Getting back into machine tool production takes time thus creating long deliveries. This means that manufacturer's can't fulfill orders that require specialized pieces of equipment they don't have in their immediate inventory. Additionally, supply chain partners who supply manufacturers with raw materials are now not delivering them on time since they are also grappling with the same issues. Although new machinery may boast new features and faster processing speeds a used machine can fill the gap perfectly here as availability is immediate.
Reduced Manufacturing Jobs
Coronavirus has also led to reduced demand for manufactured components. Since the economic impact of the virus is also in play, it has also taken a toll on customers' financial capabilities. While some manufacturers are on the front lines creating PPE (Personal Protective Equipment), most have either slowed or are only fulfilling in house orders that were placed prior to April 2020. This means that most of them are not ordering new items. This has caused the demand for manufacturing jobs to reduce drastically, thereby driving production and revenue downwards.
Cash-flow Liquidity Challenges
As the COVID-19 continues to exert downward pressure on the demand for products, manufacturing companies' revenue streams are shrinking at an alarming rate. They are facing financial problems, with some being unable to manage their debt obligations. There is a concern that if the pandemic continues, recovery will be a daunting task for many companies, and there is a high probability that some will be forced to declare bankruptcy. Further many have grabbed all available cash in order to ensure they can weather out the storm of COVID-19
Final Verdict
Considering how severe the impacts of COVID-19 have been, the manufacturing industry should brace for a more challenging experience in the coming days. However, since no one knows when the predicament will come to an end, manufacturers and fabricators should start strategizing and planning on how to co-exist with the virus. There are ways to work within a new normal, a COVID-19 consciousness, and to do it safely and profitably.
Organizations should start evaluating how long loans, profitability, cash flow reserves, and credits can support ongoing operations. Manufacturers also can look at liquidating excess equipment and turning to available used machinery when the need demands immediate availability. They should also opt to divest under performing or non-core assets as a potential source of capital. Lastly, manufacturers should work closely with the governments to coordinate plans on employees and consumer safety, as well as request for stimulus when the pandemic is contained.
At Southern Fabricating Machinery Sales, Inc. we are here to help our manufacturing suppliers, partners and customers weather the COVID-19 storm. Together we can beat the shutdown and stay making great parts. Call us at 1-813-444-4555 to see how we can help you maximize the value of your used excess machinery or how we can help fill an immediate need for a ready to run piece of manufacturing machinery.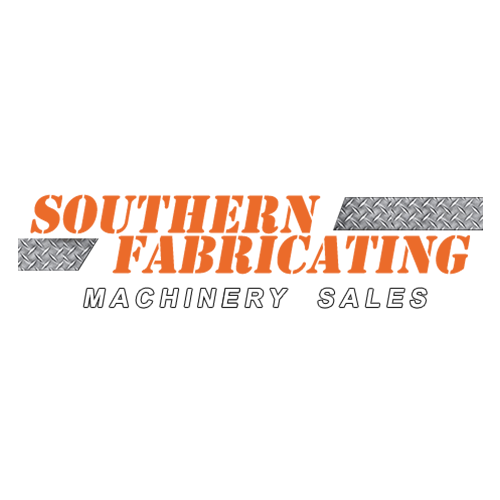 Southern Fabricating Machinery Sales
Southern Fabricating Machinery Sales (SFMS) has been an expert in buying, selling, and brokering used machinery and used industrial equipment since the 1980's. We work in and with machine shops, tool dies, mold and fab shops just like yours, running the very machinery we now offer as solutions for your manufacturing needs!