The BLM TS72 UNIVERSAL TUBE AND BAR SAWING SYSTEM is a machine that's designed for the critical precise cutting of tubing and bar stock of up to 4" in diameter and 177" in length. The TS72 is a universal sawing system for cutting tubes and bars and is particularly suited for smaller batch sizes. All adjustments to changeover for a new tube size are automatic. Non-stop productivity with no downtime is ensured by the automatic axis control function. Cutting parameters are also set according to material, blade type and tube dimensions.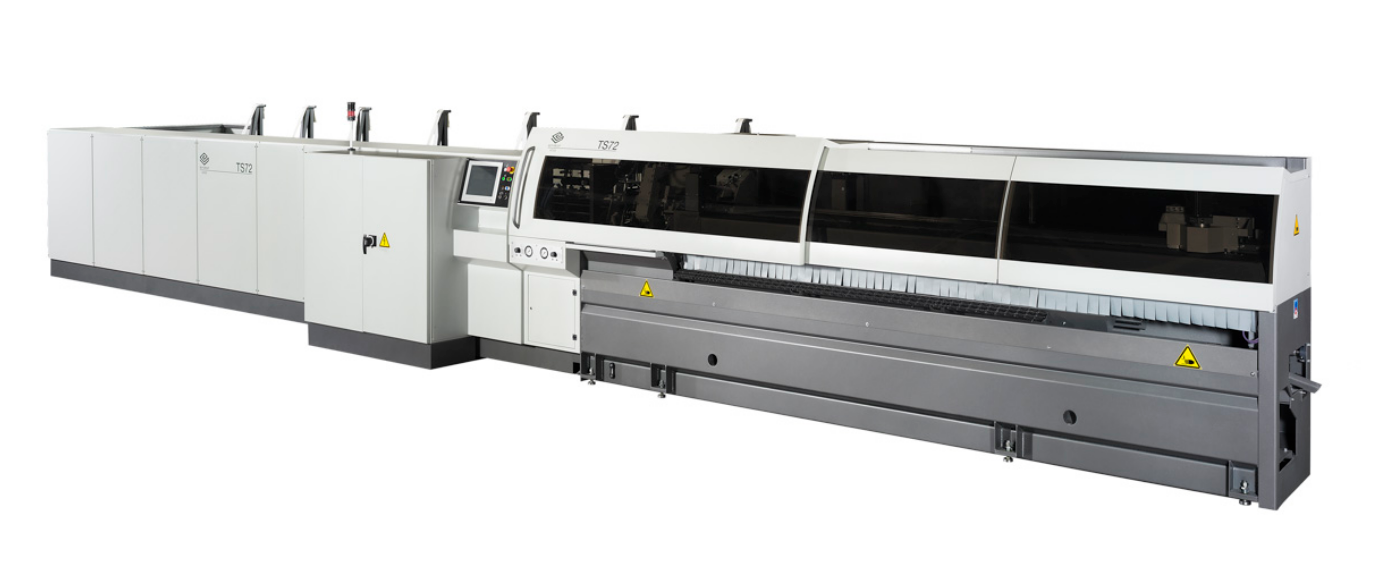 This CNC cold cutting saw machine is designed for non-stop, unattended production of
Round, square, rectangular, flat-oval and other shapes can all be can be loaded without needing special equipment. Production changeovers are automatic and no keys are needed. Four different lengths can be cut from each bar; each one can be unloaded to different discharge position. The saw automatically positions the different length parts on the bar to minimize waste and maximize material utilization.
For tubes max. Ø 102 mm (4")
Automatic adjustments
Max. part length 4500 mm (177")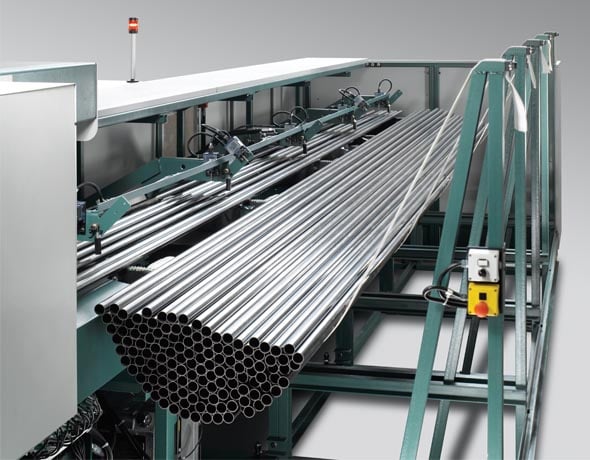 Sold