The BLM E-FORM 10 TON CNC TUBE END FORMING SYSTEM WITH INTEGRATED ROLL FORMING the E-FORM end forming machine has a new, fully-electric, rolling device for copper, aluminium, stainless steel or iron tubes up to 30mm diameter. The axis management feature in the VGP2D software makes the end forming machine easy to program to create parts with maximum precision and repeatability.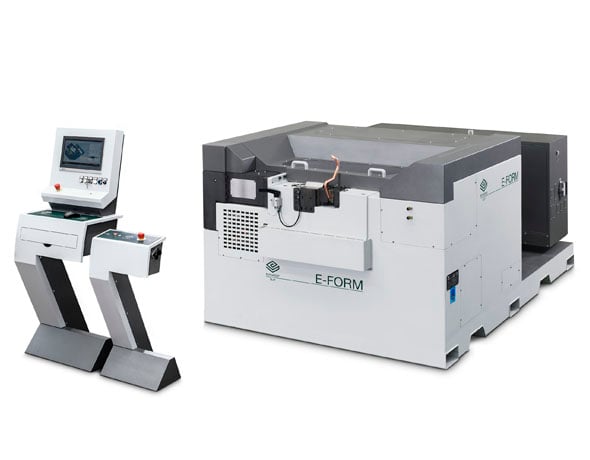 End forming and CNC rolling. A completely different tolerance.
The punches of tube forming machine E-FORM reach up to 10 tons of force in order to better mold tubes of various materials, from copper to aluminium, to iron and stainless steel, with the utmost precision.
Up to 9 processing stations
Shaping, rolling, butting, cutting and more. For each job, your E-FORM has the right configuration. Configure the tube end forming stations to meet your production demands with fixed passages, rotating tools, and the CNC-controlled rolling device. By combining the various technologies, it is possible to obtain deformed terminals with repeatability characteristics, finishings and tolerances similar to those obtained by removal methods.
Edge trimming in the machine, if needed
VGP2D: learning and quick starts
Programming the production sequences? So simple. Select the punch that you want to use and, by default, the VGP2D will program the most adequate values. It couldn't be easier!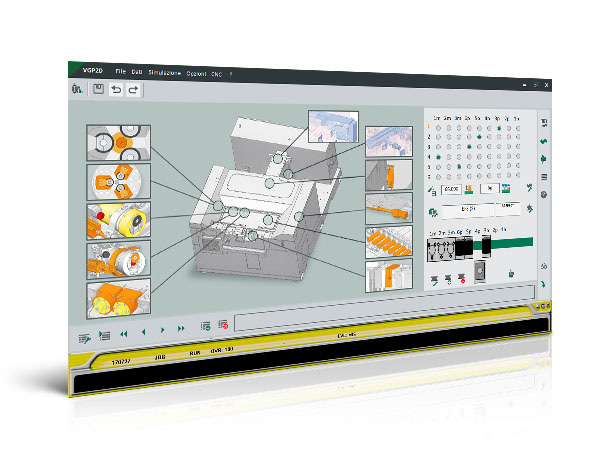 Fast tube forming process
What does it mean working with a punch holder table in the horizontal, one that is rigid and has 9 available punches? Significantly reduced cycle times, thanks to the progress of the single punch and the differentiated course. And no withdrawal.
Zero obstacles
The absence of obstacles in the top part of the E-FORM allows closing previously shaped tubes in the clamp, even those with very complex three-dimensional geometries. And it is possible to use a wide range of tools in process. So you can really do whatever you want.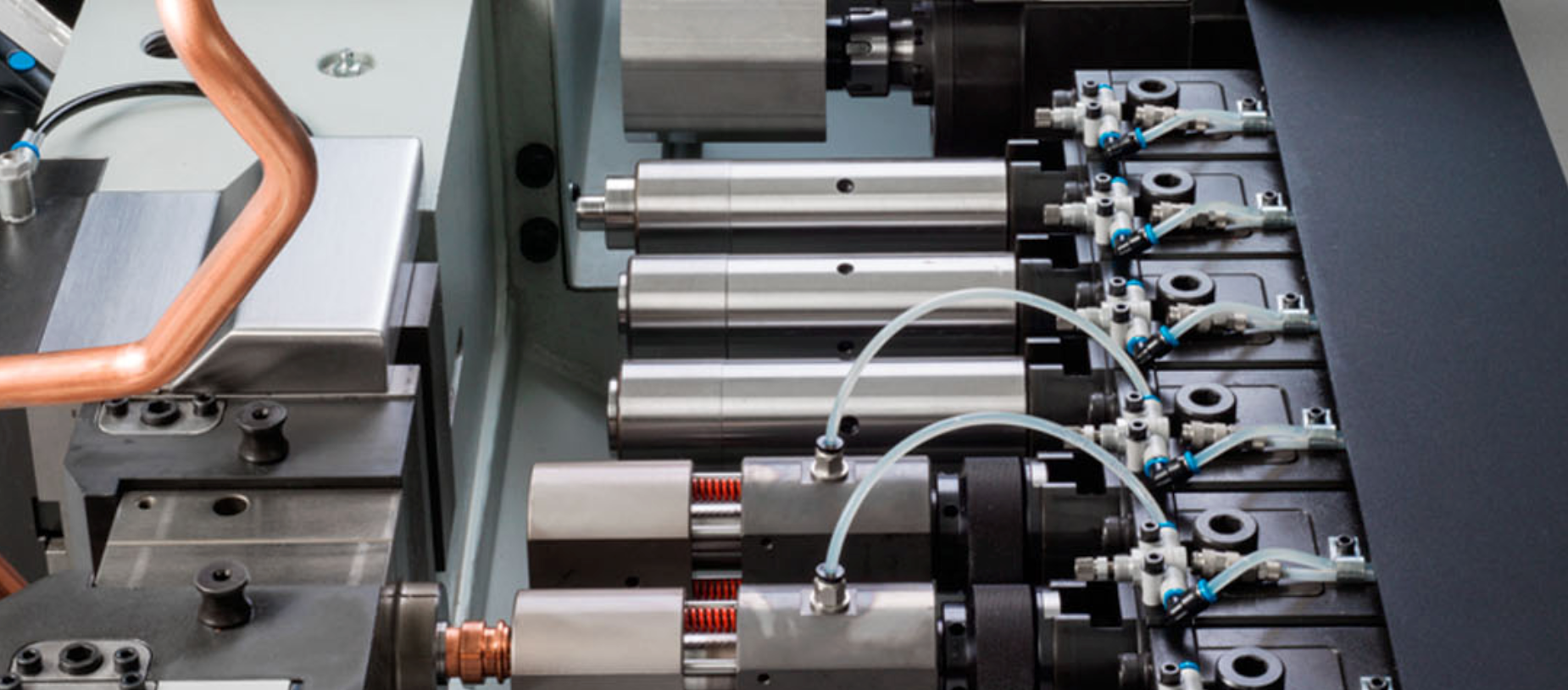 Sold