The BLM CM602 BAR & TUBE CUTTING SYSTEM is an automatic CNC sawing machine designed for capacities of up to 4.0" (102MM) in diameter and 19.5" (500MM) in length. Designed to load full length bars and cut them to short and medium length parts the CM602 is available in a configuration most suited to your application. The CM602 is available for cutting steel, aluminum, brass and high-strength metals. This compact, robust and simple to use cutting machine for tube and solid bars is ready to work non-stop, 24 hours a day.
For tubes max. Ø 102 mm (4")
For solid bars max. Ø 65 mm (2.5") (steel alloy)
For solid bars max. Ø 102 mm (4") (aluminium alloy and brass)
Cutting length 5 (.20") - 500 mm (19.6")
A variety of loaders can be chosen according to the application, from a simple sloped plane loader table or sling type bundle loader to a sophisticated stepper device for special shaped profiles. There are loaders for single or dual bar feeding and for heavy bars or tubes. Each is designed for robust operation and high productivity.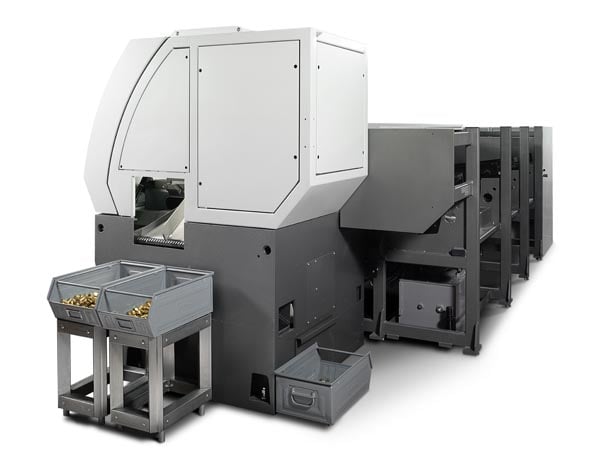 Two unloading positions for parts up to 500 mm (19.6") long with programmable 'box change' function. Bar end drops and chips are discharged separately to the rear of the machine. An optional device can add two additional collection positions for parts from 250 to 1500mm (10" to 59") of length.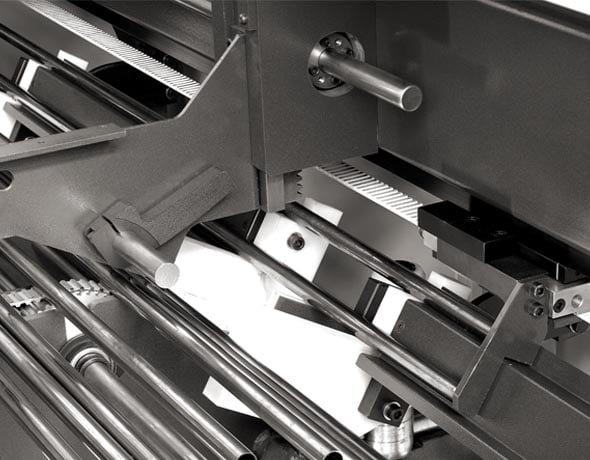 During loading, the full bars are always supported to prevent falling and knocking. This protects the surface finish of delicate tubes, reduces noises and manages the handling of heavier bars.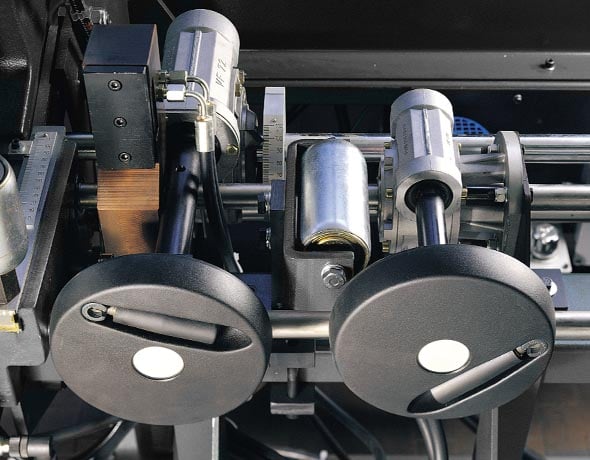 To change to a new size or shaped tube the operator simply adjusts the conveniently positioned hand wheels. Clamp force and feed carriage pressure can be set independently to prevent crushing or marring of tubes with thin walls or delicate surfaces.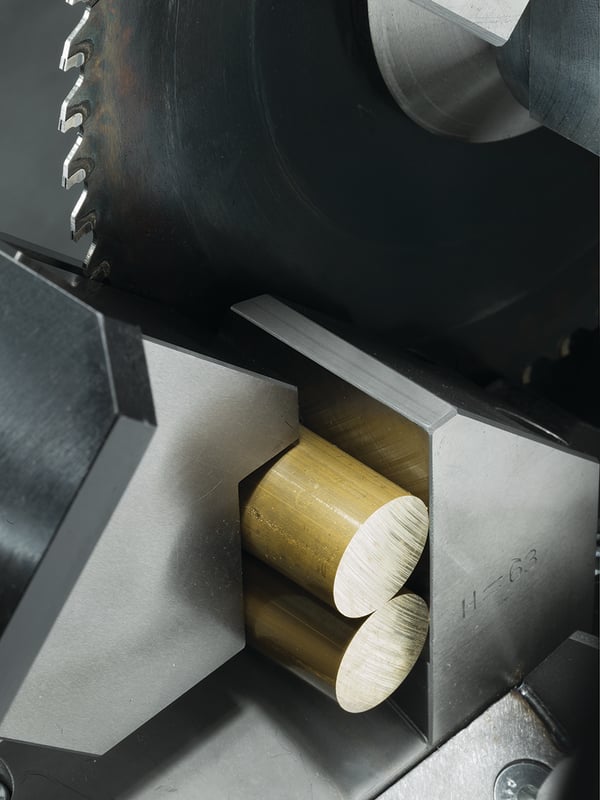 The CM602 saw cutting machine, configured for cutting brass, sets the industry standard for productivity and cut perpendicularity. Using 'hard metal' coated saw blades doubles the tool life and ensures even higher productivity
Sold