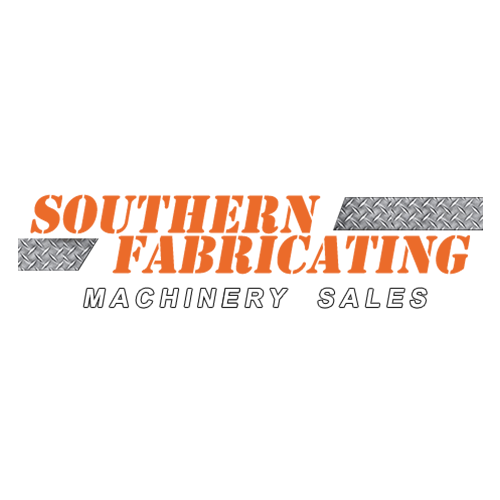 Posted By: Southern Fabricating Machinery Sales | Posted On: June 12, 2020
Ways to Finance Manufacturing Equipment That'll Work With Your Budget
Manufacturing equipment is essential to have on hand and the more variety of process you can add the better suited you will be to handle your customers needs. However when purchasing machinery most companies will need to finance equipment which requires some finesse, especially in today's challenging market environment. Some companies consider purchasing manufacturing equipment outright to avoid any payments however that sucks up liquid capital that may be best saved for other uses that cannot be financed. For some manufacturers, this can be a viable option, however for others, it could end up overextending the company's flexibility. When it comes to machinery and equipment for manufacturing it's usually the better choice to finance these purchases so that you have more cash on hand.
Here's a quick guide outlining some of the best financing options for manufacturing equipment when you're on a budget.
3 Budget-Friendly Financing Options for Manufacturing Equipment
Bank Loans
While going through a bank to finance manufacturing equipment is an option, it might end up taking longer than necessary. Banks are very particular about the type of equipment they finance and the property they lien in order to secure thet investment. Although they typically have slightly lower rates, they have higher lending standards which sometimes makes it difficult to get approved. Even if you can get approved, it often takes an extremely long time to find out whether you're approved or not.
There are a number of disadvantages to financing manufacturing equipment from a traditional random bank.
The time that you will have to wait to get approved is untenable and in many cases impractical.
Blanket Liens on all equipment are the norm even when financing just one purchase.
Lines of credit are re-evaluated as the bank rates a borrower's risk higher.
Line of Credit
Utilizing your line of credit from your bank can be a smart choice for access to quick cash however it dilutes the amount of funds you may have available to purchase raw materials, higher labor or apply these funds to emergency needs like facility and equipment repairs. Also lines of credit tend to have a higher interest rate then a traditional machine tool loan. Like cash a line of credit should be used for short term investment in your company where a cash surge is needed to grow and profit.
Several disadvantages to using a bank line of credit are:
Depletes amount of available emergency funds
Pays back at a higher interest rate then a traditional fixed rate equipment loan
Liens all property of the company
Does not provide for the write-off that an equipment loan will.
Equipment Leasing Company
The best way to finance a purchase is a qualified machine tool or equipment lender. The programs they offer can finance machinery usually from 15K on up and for very competitive rates. The application process is quick (usually a simple one page app) and the approval is usually received the same day (of course depending on credit). Also another unique thing about equipment lending is that they don't throw a "Blanket Lien (see below)" across your whole shop rather the equipment they are financing is the sole equipment they have an interest in making it much easier to obtain larger lines of credit, bank loans and other financing in the future.
Equipment loans can also be treated as equipment rentals for tax purposes allowing for each monthly payment to be treated as a rental payment. Further equipment leasing companies can offer a True Lease** which can be a benefit if you desire as a shop owner to stay up to date with the latest equipment.
* Note: Blanket Liens: A blanket lien is a common practice to provide security for a lender. The term "Blanket": refers to the fact that they have you sign an agreement to provide them a security interest in all your equipment, assets, accounts receivables (sometimes referred to as chattel paper, material, etc, etc. They want their investment protected 100% and by obtaining ownership of the assets they are very much secured.
** A True Lease is a leasing plan that has the lowest monthly payment but has either a fair market value payoff or a fixed amount payoff. Typically these types of leases return the equipment to the lender at the end of the term of the lease allowing the manufacturer to either negotiate a buyout or pursue newer machinery.
Advantages of Working with Southern Fabricating Machinery Sales
Companies who finance and procure their equipment through Southern Fabricating Machinery Sales and our lending partners benefit from the incredible quality of service not only on the finance side but also on the application/machine selection side. Using a simple one-page on-line application that can finance up to $500,000 in equipment without the need for tax returns, or piles of financial records (on approved credit) saves you valuable time and money. The equipment can be new, used, or refurbished. Customers can enjoy 3-6 months in deferred payments. An equipment loan can even be as simple as no money down, leaving you free to finance equipment without having to put in any money upfront. We can even finance additional costs including freight, installation and training if desired.
Checkout how Southern Fabricating Machinery Sales can help you easily and quickly finance your next machine tool purchase.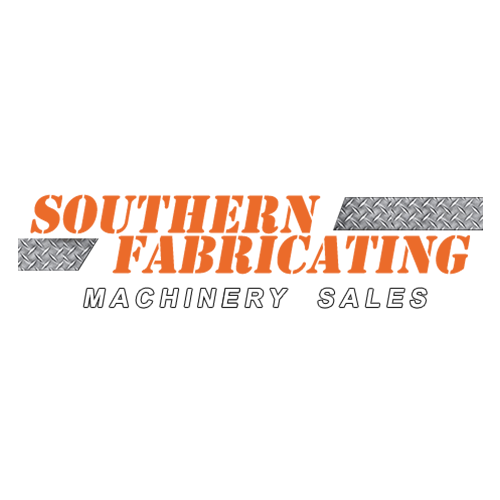 Southern Fabricating Machinery Sales
Southern Fabricating Machinery Sales (SFMS) has been an expert in buying, selling, and brokering used machinery and used industrial equipment since the 1980's. We work in and with machine shops, tool dies, mold and fab shops just like yours, running the very machinery we now offer as solutions for your manufacturing needs!