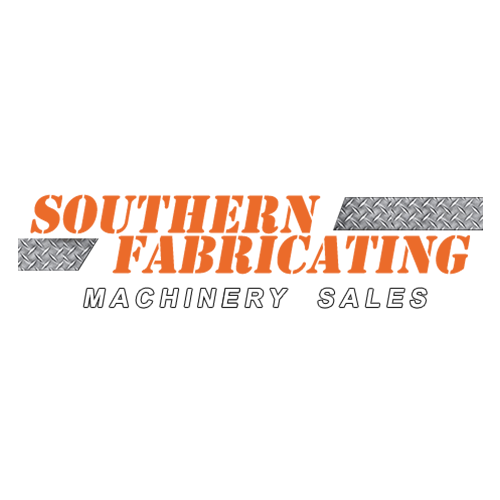 Posted By: Southern Fabricating Machinery Sales | Posted On: August 12, 2019
7 Important Things to Consider When Selling Used Machinery
Selling a used machine is not as easy as you might imagine. As much as you are familiar with the equipment you are selling, you have to convey that familiarity and confidence into a potential buyer, but how? In this article we will describe the 7 highly effective things you can do to market and sell your machine whether you use a trusted dealer like Southern Fabricating Machinery Sales, or go it alone. Although we don't discuss HOW to valuate your machine (assuming you have a guesstimate at whats it worth) we do take you through the important steps to getting the most value for and out of your machinery investment.
Clean It Up
This is the first item on the list for a reason, it works! Take the time to scrub the machine down, including the chip/scrap pans, coolant tanks etc. Wipe off the top of the machine and scrub any grimy hand prints, smudges etc from the panels and windows. Also make sure you take down any note pads, charts, calendars, stickers etc that did not come on the machine as new as buyers see a general lack of not caring about the machine when its dirty and covered in scrap note paper. Now start cleaning the area around the used machine. Move carts, tooling, vises, chip and trash containers away from the machine. Take down Posters and move shelves (if possible) from behind it. Try to make the area look as much like a showroom environment as possible. A thorough machine cleaning can take a full day or more, but will show your machine for what it is, rather then what it has been through.
Remove What Is Not Included
When your selling your used machinery it is often easiest just to stop production for a few quick photos. However buyers tend to believe (regardless of what the fine print might say) that tooling, vises, accessories or attachments come with the machine. If you photographed your machine with 2 double lock Kurt vises on the table you can bet any potential buyer will want them included at no charge, same goes for that 4th axis. If it is not pictured it is not a subject of question and therefore your potential used machinery buyer is far less likely to ask for it to be included.
Light It Up
Your next step in selling used machinery is to setup a great environment to photograph it in. Once you have cleaned the area around the machine make sure you have extra bright lighting. Its not enough to use a flash from your cell phone camera or the normal dim shop lighting, you will need high intensity lighting to make the machine "Pop" when a buyer is scrolling through dozens of other options. You can purchase high intensity chop lighting at your local hardware store for under a hundred dollars. Using 2 Lighting sources set apart will also greatly reduce shadows in your photos. Place the lighting in front of you and your camera shot but just out of the picture range.
Photograph It
When photographing your used machine for sale, ensure you are taking at least 10-12 High Resolution photos but it is recommended to take 20-30 as each new shot will show more detail that one photo may have omitted. Photograph the machine from all angles inside and out from up close detail on specific items of importance to overall shots. You would be surprised at how many items a picture shows that you simply forget to mention in your details like a mist collector or chip conveyor. Also only use 5-7 pictures when advertising the machine as buyers generally will ask for more pictures when they are interested and if you have put your machine back into production, you will not want to clean it all up again for a few more photos.
Video It In Action
Photographing your used machine for sale goes a long way in describing visually the detail and condition but a video can tell much more to a potential buyer through sounds and action. When videoing your used machine for sale, try to hold the camera at a fixed angle and not zoom in/out randomly. It is best practice to take 4-5 30 second to 1-minute videos rather then one 5-minute video as the file sizes will be much easier to manage (email) and your buyers won't lose interest before you get to the "good stuff." Be stingy with your videos too as if you offer them all online you have nothing left to offer a buyer if they ask for more videos (and they will). Like with Pictures, posting one or two videos online is great way to capture a used machinery buyer's attention while not giving away all your resources that you may need
Describe It Correctly
Your description of your used machine for sale should be as detailed as possible without being overlay detailed. Describe capacities and travels but avoid accuracy claims like postponing and repeatably as these are very often hard to ensure on a used machine and may in fact be grounds for serious issues later when your buyer cannot get the same results as advertised. Avoid making ANY claims about condition of the machine as "GREAT CONDITION" to you may mean a brand new machine performance to someone else. Instead offer to allow the potential buyer to inspect the machine personally to ensure it is fit for their purpose and needs.
Market it Correctly:
Whether you market your used machine in a trade magazine or on the web make sure you get the word out is imperative. Put yourself in a potential buyer's mindset; Where would THEY be looking for this machine? Where would THEY expect to find it? Perhaps it's an industry BLOG site or a Discussion Forum online. If its an online retailer like eBay make sure you read and understand the terms and conditions of listing it to avoid unwanted and automatically charged fees which are very commonly charged to you when responding via email. If your ready to go download our free Seller's Guide below and remember, adversely you could choose to work with dedicated professionals like Southern Fabricating Machinery Sales that make it our mission to take the guess work out of your used machinery sale.

Southern Fabricating Machinery Sales are industrial machinery experts. We know the machinery, the market, the values and the venues of selling used machinery. Whether your selling a used machine for the first time, or selling off the plant for the last time, the team at Southern Fab can help you get the most out of your equipment and time! Call us at 813-444-4555 to talk to one of our industry professionals or certified appraisers today.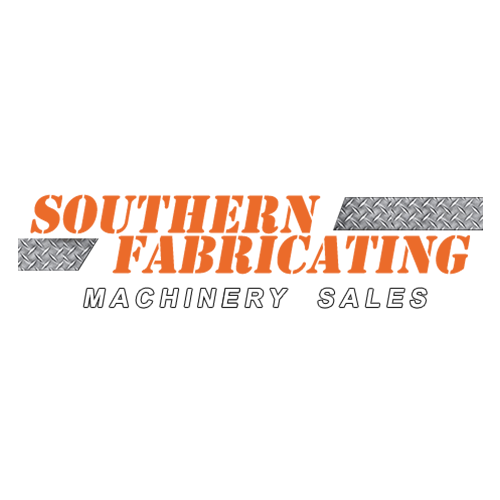 Southern Fabricating Machinery Sales
Southern Fabricating Machinery Sales (SFMS) has been an expert in buying, selling, and brokering used machinery and used industrial equipment since the 1980's. We work in and with machine shops, tool dies, mold and fab shops just like yours, running the very machinery we now offer as solutions for your manufacturing needs!