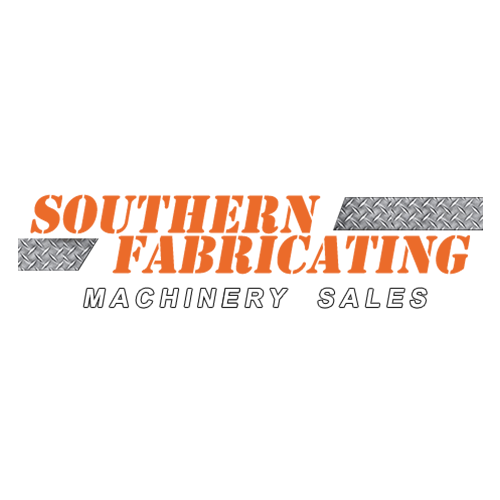 Posted By: Southern Fabricating Machinery Sales | Posted On: October 28, 2020
Types of Turning Centers and How to Identify Which is Best for You
CNC Lathes / Turning Centers
If you are in the market for a turning center, they have come a long way over the past few decades. Once a manual tool, they are now computerized and programmable providing much more efficiency and productivity then ever before. That opens us many more possibilities for your manufacturing needs, as you can program the same machine to perform multiple functions. These machines can also work much faster, so production will be up considerably.
Types of Tuning Centers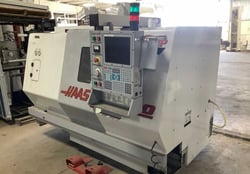 Turning centers or CNC lathes are pretty much the same thing. However, lathes are most often referred to as something less complicated. They are made in two main categories; Horizontal or Vertical. Horizontal machines (such as the Haas SL-20 Pictured here) are the most common and designed in a layout as your typical bench or engine lathe with a rotating spindle at one end fixed to a chuck, collet or other workholding device and a tailstock at the other end of the "bed" to support longer workpieces.
Vertical machines are often called Vertical Turret Lathes or VTL's or Vertical Boring Mills (VBM's) such as the Yama Seiki pictured here. Vertical machines have a much larger turning capacity but only allow for shorter parts. There are also inverted vertical turning centers, which reverse the position of the spindle and the turret placing the part on a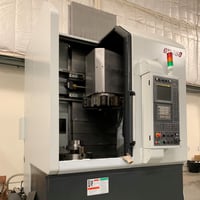 moving and rotating spindle while the tools are mounted to a fixed bed or toolholder below. These type lathes are best for small part production as automation is easily adapted. All three machine types generally consist of the same basic parts but their orientation is different.
Applications For Horizontal Turning Centers
For the most part, horizontal turning centers are more flexible. They usually have a longer bed in relation to spindle size. They can also use bar feeders and commonly have tailstocks, which is not the case on verticals.
Horizontal turning centers are usually easier to computerize because the spindles and tailstock are at opposite ends of the machine. This allows the turret to be positioned to minimize clearance issues. They are flexible in process and easily accessible for operators. Approximately 70-80% of turning applications are handled by these type turning centers.
Applications for Vertical Turning Centers
Vertical lathes (VTL's or VBM's) place the spindle and chuck in a fixed position in the vertical plane. The workpiece is clamped on the chuck through jaws or a special fixture. The part is rotated at a determined speed and the tooling moves up or down and Left-Right across the workpieces to cut and carve the desired shapes. This design of turning machine is well suited for larger parts such as Valve Bodies, Construction Equipment and other castings or weldments. The vertical lathe is also not as complicated as the horizontal machines. They are the smart choice for projects that work on a single side.
Horizontal Turning Centers vs Vertical Turning Centers: Which is Best for You?
While both of these machines may seem similar because both are machining centers, vertical and horizontal machining centers are used for different purposes. The type of turning center you get will largely depend on what you need the machine to do. However, a CNC horizontal turning center is often the more popular choice. They are often less expensive, they allow for easy setup, and thus they are easier to operate and as such there is high demand for this type of machine.
Vertical Turning Centers (again often called VTL's or VBM's) are more expensive but they can perform more complex tasks with larger workpieces. They are more versatile also because they can work on more sides than the vertical ones often having a fully articulating and rotating tool set in the vertical and optionally radial positions.
New and Used
Many shops prefer to buy used machines as they are much less expensive. Southern Fabricating Machinery Sales has a wide range of new and used equipment. Check out our inventory for the perfect machine for your fabrication shop. If you don't see what you need, just ask us! We have contacts throughout the industry and we can help you find exactly what you are looking for.
With an extensive working knowledge of manufacturing systems, and a combined experience in manufacturing of over 100 years coupled with real hands-on shop experience, our representatives can best assist you in locating and securing the best machinery for your application.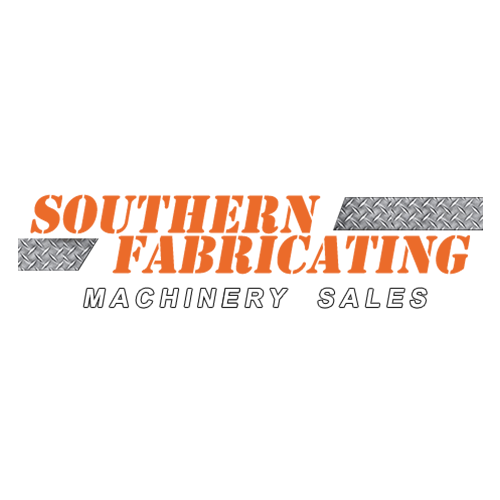 Southern Fabricating Machinery Sales
Southern Fabricating Machinery Sales (SFMS) has been an expert in buying, selling, and brokering used machinery and used industrial equipment since the 1980's. We work in and with machine shops, tool dies, mold and fab shops just like yours, running the very machinery we now offer as solutions for your manufacturing needs!