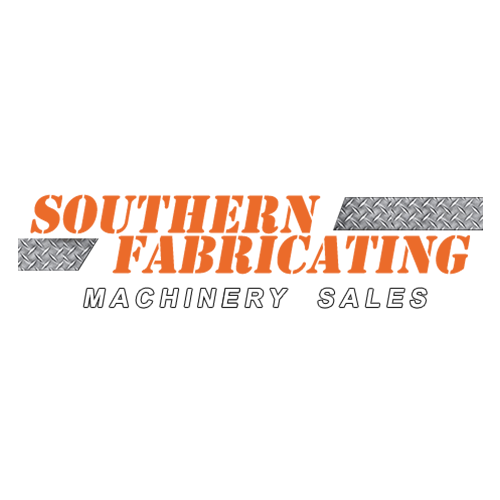 Posted By: Southern Fabricating Machinery Sales | Posted On: July 22, 2019
Precautions to Investing in Used CNC Machinery
When you have decided to buy a used CNC machine there are several important factors that you should consider. Whether your looking to buy a used CNC Lathe, used CNC mill or used CNC Horizontal machining center, makes those factors slightly different but nevertheless still important. Used CNC Machinery can increase productivity and profitability while reducing your investment cost both initial and monthly. An investment in used CNC machinery offers an enormous opportunity to save thousands of dollars or even tens of thousands on your equipment investment. These savings alone in purchasing used machinery over new, can allow for the purchase of 2 machines to one new or added features, options and capability that allows your shops to grow.

Your choice to invest in used CNC Machinery is a wise one IF you perform your due diligence and at Southern Fabricating Machinery Sales we provide you with many resources (like the Used Machinery Buyer's Guide linked at the bottom of this page). We also offer direct support from our sales team whom like you, are experienced machinists, toolmakers and engineers that can help you select the right machine for your part production and budget. However regardless if you should choose us or another dealer to work with you should keep the following factors in mind when selecting that used CNC Machine.
Keep an Open Mind
Some companies will form a committee of shop personnel, management, maintenance and ownership to select the right used CNC machinery for their needs. In smaller shops the owner likely will be making that decision and will head right for the make and model they think works best for their needs. In either case it's imperative to keep an open mind and don't be brand stuck (i.e. Mazak or Haas ONLY) or machine type 'stuck' as a used horizontal machining center may provide much more value then the money then just adding another used vertical machining center. Either way, by having a variety of machinery in your shop you have a variety of capabilities and more likely the right tool for the next job.
Keep Your Budget Flexible
Although you may want to stick to a strict budget you may want to consider machinery that adds more value to your operation. If a used CNC Mill has a 4th axis included but is slightly more, it may be well worth the extra investment to broaden your capabilities and profit potential. Likewise if a used CNC lathe has a barloader or parts catcher included and its slightly over your considered budget you should strongly consider the value in the long run this feature can add to your bottom line.
Consider Financing
When purchasing any used machinery, including a used CNC lathe or mill consider financing it. There are several important factors as to why you should finance but most importantly keep your cash available for material, shop improvements (air compressors, electrical improvements etc.). Also with financing rates so low you are very likely to make more off investing your cash in other areas of your business then in the minimal savings associated with a cash purchase. Also financing used CNC machinery is easy and quick and can usually be done with a one page simple application like the one found right HERE on our own finance page.
Inspect Your Investment Thoroughly
Whether you inspect your used CNC machinery yourself, or you hire a factory or independent technician to do it for you, have your investment inspected by a qualified person and include any and all maintenance records (if available). A good deal of used CNC machinery is brokered from a sellers floor and your machine tool dealer has no way of providing any confirmation of condition or warranty to support it or even capable of offering a return privilege to allow you to get a refund. Also be wary of dealers that offer refurbished and reconditioned machinery as many times that is nothing more than a paint job and maybe powering the machine up. They have no way to test the equipment under the operating conditions you will incur and although they may have a 'list' of the items checked and work performed they still have not put it under power and in operation, as will you.
"Refurbished" Doesn't Mean "Rebuilt"
Often times when the words "refurbished" or "reconditioned" are used when marketing used CNC machinery it is just a way to get a higher price. Never confuse these with a truly "remanufactured" machine which some resellers provide. Some used CNC machinery dealers will tell you they have performed a 100% checkout on the machine even providing you with a detailed checklist or report. However without putting it into production and making parts it is impossible to have covered every possible scenario that your own personal and quality inspection will reveal. Also remember any warranties of performance are only as good as the dealer offering them, so do not rely on a used CNC machinery dealer to provide you a problem free machine or be able to support it thoroughly after your purchase. It is YOUR investment and thus your responsibility to perform your due diligence ensuring the machine is ready for your operation and little to no work is needed in order o it to prepare it for your needs.
At Southern Fabricating Machinery Sales, Inc we provide all the tools and necessary resources to help you make the right decision in investing in used CNC machinery for your business. We offer Used CNC Machinery Inspection Checklists, Independent Service Technicians contact info and a variety of other methods to assist you in ensuring your getting the right machine for your needs and budget. Call us today at 813-444-4555 or visit us at www.southernfabsales.com for more info.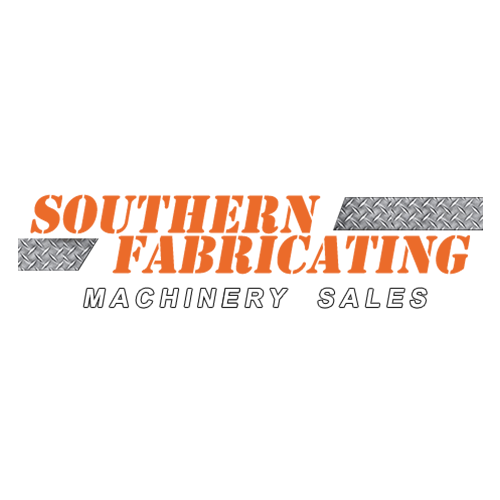 Southern Fabricating Machinery Sales
Southern Fabricating Machinery Sales (SFMS) has been an expert in buying, selling, and brokering used machinery and used industrial equipment since the 1980's. We work in and with machine shops, tool dies, mold and fab shops just like yours, running the very machinery we now offer as solutions for your manufacturing needs!