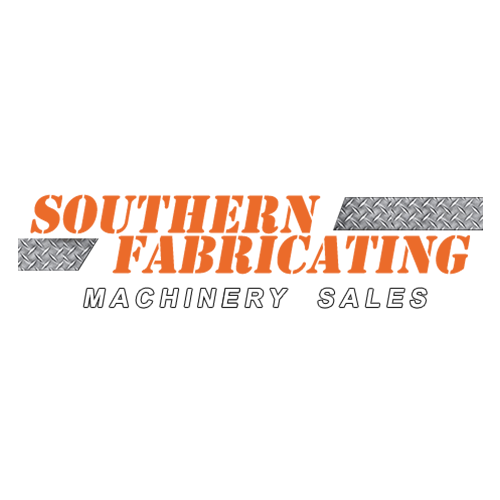 Posted By: Southern Fabricating Machinery Sales | Posted On: March 5, 2020
The Ironworker You Just Can't Beat
An Ironworker is a must have machine in every fabricating shop. They make quick short work of many processes including punching, shearing, notching, coping, bending and many other functions. Processing Plate, Bar, Angles, Rounds and Tubing the Ironworker is easily the most versatile machine in the shop. An Ironworker can be equipped with optional devices to increase their functionality and all at a price point that makes them very attractive to start-ups and small shops everywhere. The best Ironworkers, like the Piranha Ironworkers we represent, are versatile, quick to setup and quick to adapt to many functions all while providing the user rugged durability expected in a fabrication job shop.
What Makes a Piranha Ironworker Different?
Piranha Ironworker are simply the best designed Ironworker on the market today for several factors.
Ease of Access - The Piranha Ironworkers are designed so that all sides can easily be accessed without having to remove covers or stoop at odd angles.
Level Playing Field - All the punching, shearing, notching stations are located on the same level allowing for easy setup and access to support tables, roller feed tables, material stops etc.
Ease of Use - Simple joystick controls allowing for high or lowa approach speeds offer an easy to use and quick to learn operation design. Coupled with a foot pedal the machine can quickly be turned into a production punching or forming workstation.
Quickest Tooling Changes - With a dovetail slide quick locking ram, tool changes take a mere few seconds and with the completely open design access is easy for both the operator and material.
Best Coper Available - Slow speed easy access coper allows for simple nibbling of metals allowing for quick cuts and easy adjustments in designs
Low Rake Angle Shearing Station - Provides minimum warpage when shearing parts unlike other High Rake Ironworkers that can cause twist and bow in thinly sheared sections.
Tons of Options - Add Pipe Coping, Channel Punching, Channel Shearing Bending, Forming and a wide variety of other attachment that all can very quickly be changed on/off
How to Use Hydraulic Ironworker Machines
Setting up an Ironworker is a fairly simple process especially on the Piranha machines. Setting up the punch area is as quick as mounting the punch and stripper assembly on the head and locking the dovetail slide lock in place. Next mount the die holder and line it up with the punch by slowly jogging the punch mechanism to just above the die. Once lined up, just lock the die holder in place and begin punching.
Mounting the bending, pipe coping or other accessories is just as easy.
Types of Ironworker Machine Tooling
Tooling can be described as anything you can fit under the pressing or forming head of the machine. It can be punching, slitting, stamping, forming or embossing attachments. There are simple off the shelf attachments for everyday uses like bending, oversize punching etc and special custom tooling available for needs like embossing, custom forming and one-hit multiple punching. The possibilities are as endless as your imagination as to what you can fit between the jaws of this amazing Ironworker. Here are just a few examples of the most popular attachments for an Ironworker.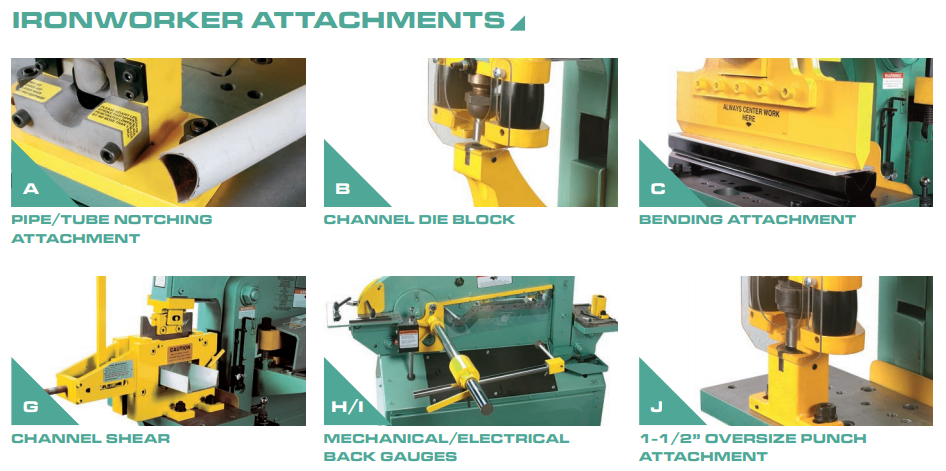 Benefits of Piranha Ironworker Equipment
Unlike other designs, the Piranha Ironworker design provides the most flexibility, easiest access and rugged durability you expect in a machine designed to last for many years of rough use. Checkout the video linked below for a quick walkaround of the Piranha Ironworker.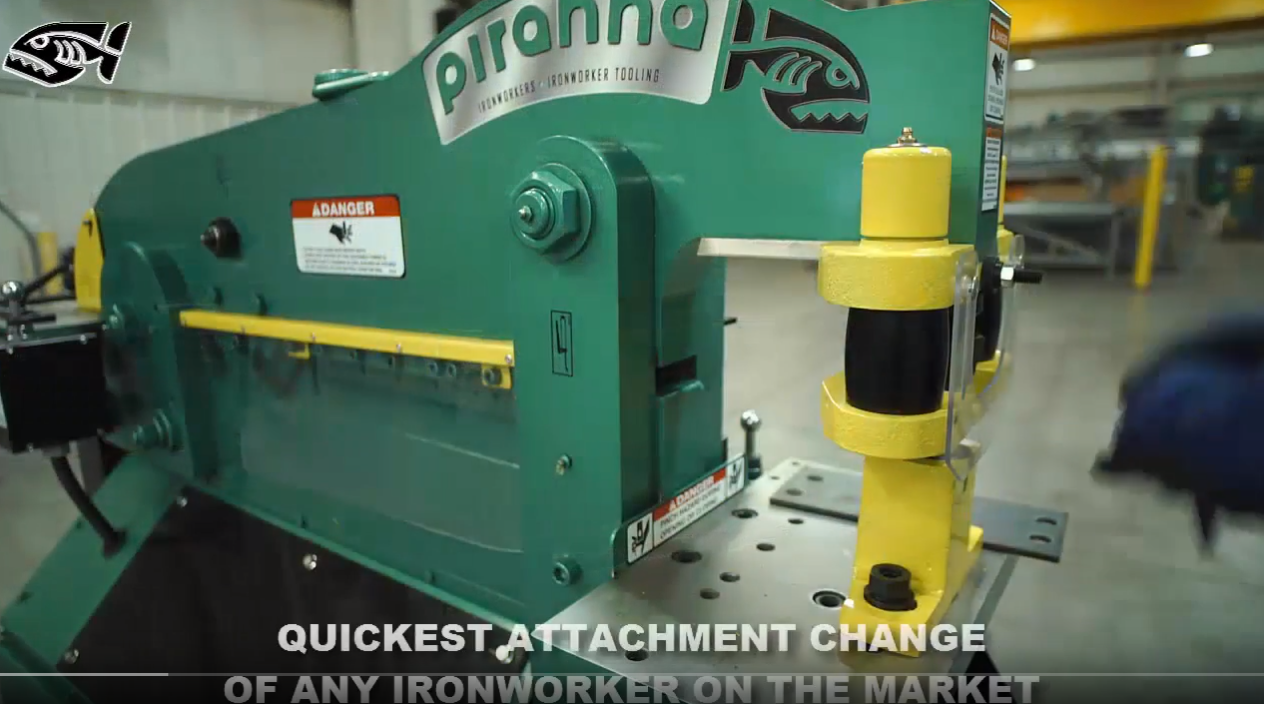 Lastly if your in the market for an Ironworker or just have more questions about how they work or what you can do with an Ironworker you can check out our Introduction to Ironworkers linked below or can call us direct at 1-813-444-4555 for more answers to your questions and individual help with selecting the right machine for your needs and budget!
If you are interested in more articles like this, please check out our Blog on Ironworkers Linked Here and sign up to be notified when these, or other articles are released. If you are in the market for or budgeting for a machine CLICK HERE to begin your machine tool search. If you would like to submit articles for consideration or submit corrections please contact us HERE or by calling us directly at 1-813-444-4555 or via the web at www.southernfabsales.com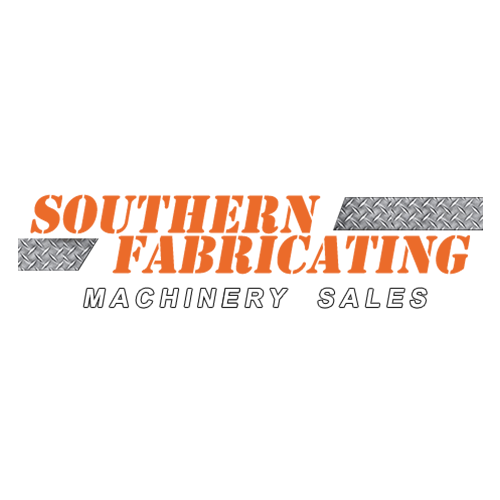 Southern Fabricating Machinery Sales
Southern Fabricating Machinery Sales (SFMS) has been an expert in buying, selling, and brokering used machinery and used industrial equipment since the 1980's. We work in and with machine shops, tool dies, mold and fab shops just like yours, running the very machinery we now offer as solutions for your manufacturing needs!