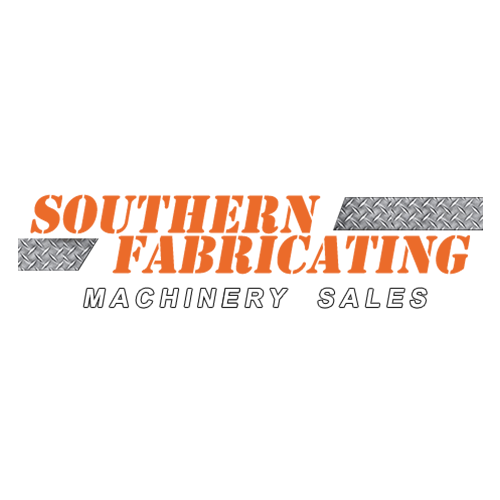 Posted By: Southern Fabricating Machinery Sales | Posted On: July 20, 2020
Top 10 Benefits of Press Brakes
Press brakes are essential pieces of equipment that help fabricators to create formed parts including brackets, channels, structural forms, enclosures, ductwork, and custom projects. Press brakes are found in every fabrication job shop and many machine shops as well. Their versatility allows them to be used for many applications including forming. They help fabricators and operators to bend sheet metals and create items of different shapes and forms, but before we delve into the pros of press brakes, let's start by defining what they are.
What are Press Brakes?
Press brakes are fabrication tools that are used to bend a sheet or plate metal. In an earlier document entitled Introduction to Press Brakes we covered them in detail. The short version is that typically, press brakes bend a sheet metal by placing it on top of a die and lowering the punch onto it. Then through a force defined by tonnage forcing the material into the die thus bending a flange up until the desired form of shape/angle is achieved. The press brake controller or operator must account also for springback in the material in order to achieve the correct angle once the pressure is removed and the ram retracts. There are several types of press brakes, and they are classified depending on the type of generation of the bending force. They include:
Pneumatic Press Brakes - Light duty for only the thinnest gage of materials

Mechanical Press Brakes - Force is applied via a flywheel driven crankshaft

Hydraulic Press Brakes - Hydraulics move the ram or bed up/down applying pressure.

Electric Press Brakes - Ball Screw or Belt Driven mechanisms move the ram also applying force.
10 Benefits of Press Brakes
In-House Forming Capabilities
If you have been sourcing your formed parts from outside your facility you have likely Press brakes are designed to deliver ultimate accuracy, something that leads to the production of high-quality products. This reduces rejection rates and customer returns.
Unlike other machines that have to use lots of material to curve the desired items, press brakes boost high-end precision and accuracy, which leads to less waste of materials.
If you have an application for punching a systematic row of holes in a part a press brake can easily be fitted with individual punch sets or a complete die set to punch these holes out accurately and all in one stroke. Press brakes can utilize up to 70% of their overall bending tonnage for punching applications and offsetting the punch heights lets you get more punches in line then may have originally been considered
One of the necessary operations in almost every fabricating shop is the process of hemming. Hemming is folding a small portion of the sheet over and then closing it back on itself thereby creating a thicker, more rigid and durable edge whilst also making a rounded edge for safer material handling. Hemming is used in the manufacture of all types of boxes, covers and panels and is an essential part of the manufacturing process. The operation can be completed with a custom tool set or by way of a simple flat hemming die.
Press brakes are designed to offer unmatched flexibility. Combined with segmented punch and die sets, acute tooling and sophisticated controls, a press brake can form complicated muli angle parts with ease.
Utilizing a CNC control is the best way on a press brake to repeat the actions over and over again. When a production forming process irs presented the operator can make short work of it with a press brake whether the flanges are similar or vary in angle and length.
One of the great benefits of press brakes is that the setup and tooling is fairly simple so switching between applications is fairly straightforward making prototype bedding and forming applications a simple process. Whether your proving a part or process out a press brake can be a vital tool in allowing the parts to be completed without expensive or complex tooling or difficult setups.
Modern Press brakes can be automated to increase productivity, improve accuracy, and reduce overall labor costs. Manufacturers will be glad to know that the press brakes being released into the market have various specialized data ports and other innovative accessories to facilitate automation. Adding material handling robotics or even sheet followers to assist the operator in lifting heavier parts can increase productivity and allow for the same result each and every bend.
Unlike other forming processes such as Folders , a press brake can bend an extremely wide variety of materials and thicknesses allowing a shop to have a wide window of capabilities. With the right tooling in place a machine can bend anything from 28 Gage steel to 1" plate steel and do it accurately each and every time.
Many of the newer CNC controlled press brakes offer a vast wealth of information within their controllers. Because programming is simple and straightforward it is easy for a shop owner or foreman to program a job and run a full 2D or even 3D simulation of that bend with the control providing exacting information on cycle time and material blank sizes.
At Southern Fabricating Machinery Sales, Inc. we are experts on press brakes and metal forming. Call us today at 1-813-444-4555 to ask how we can help you solve your forming challenges or simply visit our website to learn more.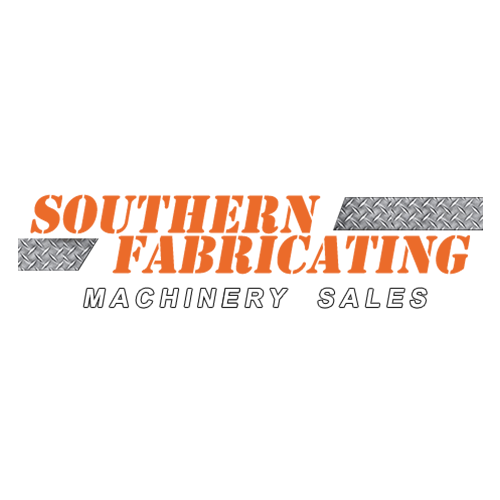 Southern Fabricating Machinery Sales
Southern Fabricating Machinery Sales (SFMS) has been an expert in buying, selling, and brokering used machinery and used industrial equipment since the 1980's. We work in and with machine shops, tool dies, mold and fab shops just like yours, running the very machinery we now offer as solutions for your manufacturing needs!