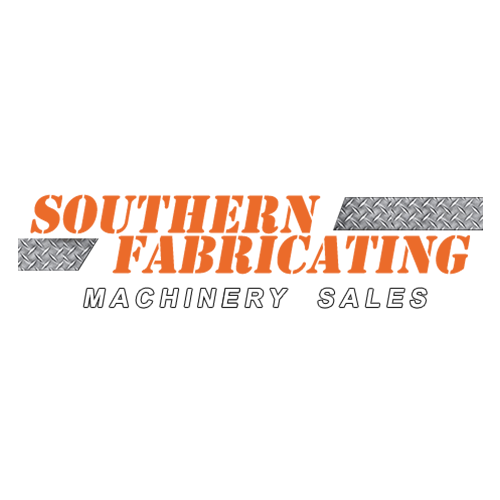 Posted By: Southern Fabricating Machinery Sales | Posted On: December 21, 2020
A Look Into the Used Equipment Appraisal Process: How It Works
Whether you're just using industrial machinery and equipment, or looking to buy or sell you'll need to know about how the machinery and equipment appraisal process works. The appraisal process helps determine a fair value for machinery whether it is used for replacement value, insurance, a bank loan or resale and is a secure way to ensure that you the equipment owner as well as any potential buyer get a fair deal. If you don't know much about how the appraisal process on industrial machinery and used fabricating equipment works, you'll want to read this.
Why Get an Equipment Appraisal?
If you're wondering why you should get an equipment appraisal, the answer is multifaceted as there are many compelling reasons as to why you should get an equipment appraisal. There are also different values placed on the same equipment based on what the appraisal is to be written for, so don't expect a "one price fits all" scenario. Several examples of what an appraisal can be used for are:
Insurance Replacement Value: This is the value that the equipment, tooling and accessories would cost to be replaced. This value should include all the costs associated with rigging, trucking and purchasing a similarly capable piece of equipment in like condition.
Auction Value: Auction values are usually the lowest prices if the entire plant was to be liquidated. This is likely the choice if a business is closing or closing a division.
Market Resale Value: This is what the piece of equipment might be worth if listed for sale through a machinery dealer. This is a typical choice when a partner dissolution or divorce is in place between owners of a business.
In Place Value: This valuation type deals with the value the machine brings every day in the plant and its operations and can be much higher than replacement value as the machine may be specially tooled or automated to produce a specific part. This is another typical choice when looking for insurance coverage.
Wholesale Value: This is a value placed on equipment where a quick removal is needed thereby wholesaling the equipment to an equipment and machinery reseller.
Whatever reason you need an appraisal for, you'll want to look into getting your equipment appraised by an experienced professional to ensure you're getting the right type of appraisal as well as the right value.
What Goes Into a Machinery Appraisal
There's a lot of thought and analysis that goes into a machinery appraisal, especially when the appraiser is more experienced and knows what to look for. One of the first questions most machinery appraisers will want to ask when determining the approximate value of used equipment is how many hours are on it. Certain models of certain pieces of machinery start to give out after a certain number of hours or devalue greatly such as laser cutting machinery. For example, if the piece of equipment you're valuing is only 3 years old, but has over 10,000 hours on it, it has been used for 3X the normal workload and thus it's value will reflect
Good machinery appraisers will also check to see if the equipment being valuated is in good running condition. Although they can't perform a technical machinery inspection they can view service records and will disclose to the intended recipient of the report that all equipment is expected to be in good operating condition. Any major issues of the machinery could potentially cause expensive problems that could affect the value of the machine.
Any time that you want to have some machinery appraised you should make sure that the appraiser you're working with is certified and has the appropriate credentials. If the appraiser isn't certified and doesn't have any substantial credentials the value that they place on the equipment could be wildly inaccurate or worse, completely inadmissible in a court of law should it be needed.
Remember, there's a lot of money involved in purchasing industrial machinery and fabricating equipment which is why it's so important to get an accurate appraisal from a certified equipment appraiser (CEA).
How to Determine the Value of Your Equipment
When it comes to determining the actual value of your equipment again, there is no substitute for a qualified appraiser on the type of equipment being apprised. While comparing the prices of similar equipment that's listed for sale can give you a good ballpark figure, it's not terribly accurate. Actually, this approach can result in a figure that is terribly inaccurate as you don't know how long that equipment has been listed for sale at that value .
The bottom line here is that if you want to fetch a fair price for your equipment for the type of sale you intend, you need to get it appraised. Once you have an accurate appraisal in hand, you're ready to make your move.
Get a Qualified Appraisal from SFMS Today
When it comes to equipment appraisals everything depends on the skill, precision, and experience of the appraiser. If you want to get the best deal possible on used machinery and want an accurate figure on equipment value, you'll want to talk to the experts at Southern Fabricating and Machinery Sales.
We have a dedicated team of certified and highly accomplished appraisers ready to assist you in determining the value of any used machinery or industrial fabricating equipment that you're interested in.
We're the best at what we do and have established a level of trust with our customers that comes from years of superior service.
Looking for a fair appraisal on used equipment? Then it's time to have a chat with Southern Fabricating and Machinery Sales!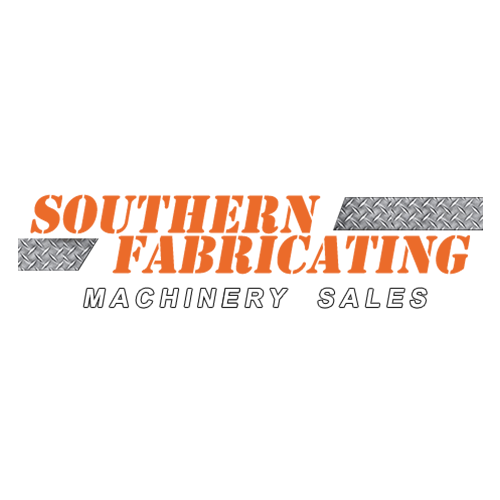 Southern Fabricating Machinery Sales
Southern Fabricating Machinery Sales (SFMS) has been an expert in buying, selling, and brokering used machinery and used industrial equipment since the 1980's. We work in and with machine shops, tool dies, mold and fab shops just like yours, running the very machinery we now offer as solutions for your manufacturing needs!