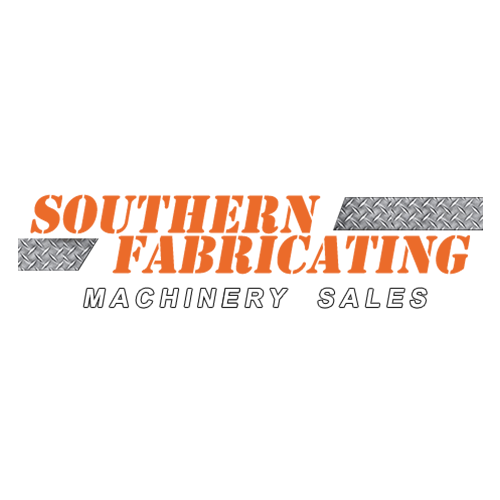 Posted By: Southern Fabricating Machinery Sales | Posted On: July 15, 2020
Tips for More Accurate Machinery Appraisals
Used Machinery ,
Pro-Tips
In the fabrication and manufacturing industry, there comes a time when you need to sell an industrial-grade piece of used machinery. When the right time comes to dispose of your used equipment, you need to know what the current market value is and a good asking price range. If you are a fiduciary prudent business owner, you should seek professional equipment appraisal before selling.
Appraisals for used industrial machinery can be the first step when you want to sell your used machinery. Looking at like machinery offered, eBay etc can be very misleading as these listings do not reflect how long the equipment has been offered nor does it include what buyer's are actually willing to pay. To ensure that you get the best value, you need to hire a trusted and credited company or individual for your manufacturing equipment appraisal. In this article, we'll explore the benefits of having accurate machinery appraisal and discuss some tips that you can use to get the most accurate valuations.
The Importance of Accurate Machinery Appraisals
There are a plethora of reasons as to why you may need an equipment appraisal. Some may have issues to do with getting loans from banks and lenders, dissolving partnerships, divorces or even for insurance purposes. However, the most important reason is that an accurate and updated appraisal can help you reach a sales deal faster with a prospective buyer. A competent appraiser will help you come up with a reasonable asking and selling price range for your machinery, thereby preventing you from selling it below its fair market value or asking an amount that will dissuade potential buyers.
Since used industrial machine appraisals are done by a third-party, they show any prospective buyer that the valuation was done without any bias. Additionally, the right equipment valuation ensures that your machine sells faster and doesn't depreciate further when it is still on sale. Owing to the hard work and efforts you have put into creating a fully sustainable business, it makes sense to want to get the most out of your used piece of machinery. However, remember that not all equipment appraisals are created equal. Therefore, it is vitally essential to ensure that you receive appraisals from only accredited and certified machinery appraisers.
Tips for More Accurate Machinery Appraisals
There are a few tips that you can consider for you to get the best value for your used equipment.
Make Sure That the Appraisers You Use Are Certified and Have the Right Credentials
Certified appraisers are likely to be trustworthy and reliable. Therefore, before hiring one, seek to understand if they are state certified and licensed. Also, remember to check how many years they have been in business and if their reputation among other companies. Also ensure they are offering a USPAP compliant appraisal which is the uniform standard of appraisals. Certified Equipment Appraisers certified by organizations such as the AMEA should be your first choice.
If you want to understand the intricacies of the appraisal process, there is no better way to stay involved. When you're present during the entire process, you can ask relevant questions and correct anything you deem inaccurate. Offering information about use, care and options included can all add value to the equipment and your participation in that process is vital to getting an accurate appraisal report.
Check Appraiser's Previous Projects
Before you pounce on a particular equipment appraiser, seek to understand if they have handled equipment appraisals of similar magnitude to yours. Whether it's one machine you're looking to have valued or a whole shop worth, an excellent appraiser boasts a proven track record with your type of equipment, and they won't shy off from providing you with testimonials of their previous work.
Be Sure to Tell the Equipment Appraiser About the Unique Elements of Your Industrial-Grade Equipment
Although appraisers are knowledgeable and skilled enough to analyze and identify even the intricate details of your machine, it is vital that you also let them know about the things that are only known to you. For instance, you may have performed some repairs and changed some critical parts, but the appraisers don't seem to notice. You may have purchased options not visible (control upgrades, spindles, High Pressure Coolant, etc) or may have equipped the machine with features to better allow for automation or throughput. You have to inform them about such things so that they can be put into consideration.
Properly Value Your Machinery with the Help of SFMS!
If you are ready to put your equipment in the used machine market, don't hesitate to let the Certified Equipment Appraisers at SFMS come up with the most reasonable valuation. When you hire the experts at Southern Fabricating Machinery Sales for a machinery appraisal, you can trust that you are dealing with a certified, accredited, and highly reputable company whose specialty is industrial machinery and equipment.
At SFMS We are involved in buying and selling industrial machinery every day, and we boast thousands of happy customers who have had their machinery appraised, purchased and sold by us. Additionally, our employees and appraisal partners have the necessary skill, knowledge, and qualification to undertake appraisals of any magnitude.
We also take pride in our accrued experience that we have gained in the decades we have been in the machine tool business. Our first-hand understanding and insights into the industry mean we have what it takes to value any piece of used industrial equipment. The bottom line is that we have the experience, reputation, and credentials, and you can trust us to give your piece of equipment the most appropriate valuation.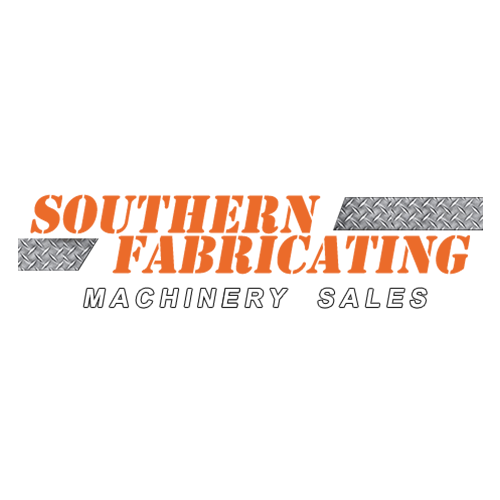 Southern Fabricating Machinery Sales
Southern Fabricating Machinery Sales (SFMS) has been an expert in buying, selling, and brokering used machinery and used industrial equipment since the 1980's. We work in and with machine shops, tool dies, mold and fab shops just like yours, running the very machinery we now offer as solutions for your manufacturing needs!