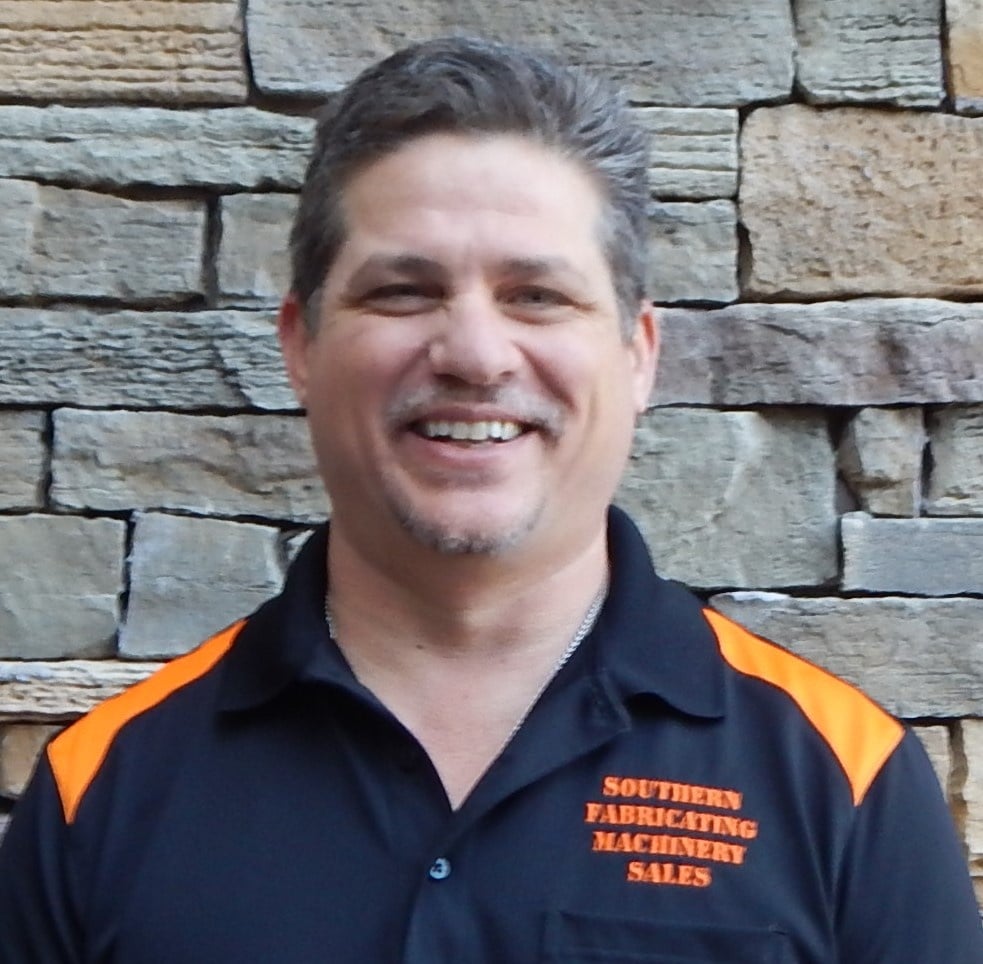 Posted By: Andy Kamashian | Posted On: July 11, 2018
13 Steps to Inspecting a Press Brake
When buying a press brake, or any machine for that matter, it is important to properly check it out. At Southern Fabricating Machinery Sales, we perform a thorough inspection of the press brakes we purchase for our inventory by using the checklist below. This guide is provided to assist you in performing a quality check of operability on the machine tool you are considering for purchase. It is, by no means, the rule to any and all items you should or can inspect, and it is assumes that you are familiar with this type of machinery and have called, or will be calling, the manufacturer or local service group to provide you with a service and upgrade history on the machine in question.
When performing any inspection, pay particular attention to any and all moving components, control components, and hydraulic systems because they are the most likely cause of failures on any machinery system. As you go through the below checklist, photograph all areas being inspected, noting areas of consideration or items requiring special attention. Also, take a video of any inspection of the machine in motion (30 seconds or less). Lastly, LISTEN; worn or damaged machinery usually makes a sound associated with it having difficulty completing the task/motion (be especially sure to record these symptoms on video for further review).
1) Pre-Inspection Interview
A good conversation with the machinery operator or maintenance person can reveal many hidden "gremlins" in a machine or even assure the buyer that the machine is operating well and has been well-maintained. As these individuals usually have no "skin in the game" when it comes to selling the machine, you are more likely to get honest and clear answers to help you make your evaluation. Be sure to ask a few questions about the operability of the machine, why are they selling it, and what would be needed to make it 100% for use in your shop floor.
2) Maintenance Logs
Proper maintenance of a machine is vital to its usability and lifespan. A well-maintained machine will have well-maintained logs indicating all maintenance, calibrations, and repairs performed. The better-detailed this log is, the better-maintained the machine usually is. Ask to see the maintenance logs and look for any recurring issues that may indicate any specific problems with the machine—and every machine has its issues.
3) Visual Inspect Walkaround
An important step is just getting the general "feel" for the environment in which the machine was run, maintained, and cared for. Look around the shop, is it dirty? Does it look like they maintain their equipment and facility, or does it look like they run everything into the ground? How does the work environment feel?
4) Lubrication System
Lubricant is one of the most vital needs of almost any machine tool. Metals slide, twist, and turn on other metals in the machine—and the only thing stopping those items from grinding themselves to dust is the lubricant. It is likely the most vital step in the inspection process and yet it is easily one of the most overlooked steps. Take your time here. Get dirty. It will be well worth it to know how well lubricated the machine is. Check out the grease fittings, backgage screws, slideways on the ram and any other moving component for signs of proper, or improper, lubrication.
5) Control & Electrical Cabinet
Controls vary widely from one type and model of press brake to the next. However, there are a few rudimentary checks that you can do very easily, like checking the monitor for brightness and the buttons and switches for operability
6) Backgage
The backgage on a press brake is the critical measuring device that ensures your formed flange is the correct length. Excessive backlash, wear, and abuse can make the backgage inaccurate, thus requiring a rebuild or various testing and sampling methods to compensate for movement inaccuracies. Make sure the backgage homes and moves freely, as well as positions itself accurately and is repeatable.
7) Ram
The ram supports the forming punch and should provide a smooth motion directly up/down. The ram is positioned by one or more hydraulic cylinders over a variety of mechanical designs to ensure accuracy and repeatability. Unlike a shear, a press brake must have accurate and repeatable ram to within 0.001" or better (most machines are +/- 0.0004" today). The tooling mounting surfaces should be smooth and clean to ensure repeatable tooling changes and should be devoid of any gouges or dents, which can be caused by too much tonnage applied over a limited area.
8) Bed
The bed supports the die holder and dies. As it is the working surface of the press brake, it is expected to sustain normal wear and tear but be strong enough to retain a smooth, even surface over years of use. So, you'll want to check the bed for dents and gouges.
9) Hydraulics
The hydraulic system on a press brake is its lifeblood. Hydraulic systems power the ram's accurate up/down motions. Assess the hydraulic system for all of the normal signs of a weak or deteriorating system, including: leaks, burnt-smelling oil, and the like.
10) Options and Accessories
A press brake can be outfitted with a very wide array of options and accessories. List the make, model, and serial number as applicable for these accessories while checking them for operability and signs of damage.
11) Weights and Dimensions
Measuring the machine's weight and dimensions is a critical step to completing a thorough inspection. These are not only needed for calculating the amount of space needed for the machine in your shop, but also for the rigging and trucking needed to move the equipment to your machine shop's location.
12) Power/Air Requirements
Often overlooked is the critical step of recording the machine's required voltage, amperage, and other necessary supply lines to ensure proper operation. Make sure your machine can operate in your shop with or without a transformer. Check and record all the requirements of the machine you're looking at and then compare them to your available power.
13) Photos
Photos can be vital when you're planning on receiving a machine. They can remind you of power/air requirements or of special installation considerations like front supports, pedestal workstands, etc. A good quality and quantity of photos can be a lifesaver after you finish your inspection. Take photos of all items that will be removed for shipping in order to ensure you can properly remount them once the machine is in your location.
At Southern Fabricating Machinery Sales, Inc., our staff members are press brake experts. We can assist you with the right machine for your needs AND budget and, just like this checklist, help ensure you receive quality and value. Click the image below to download the complete checklist to inspecting machinery.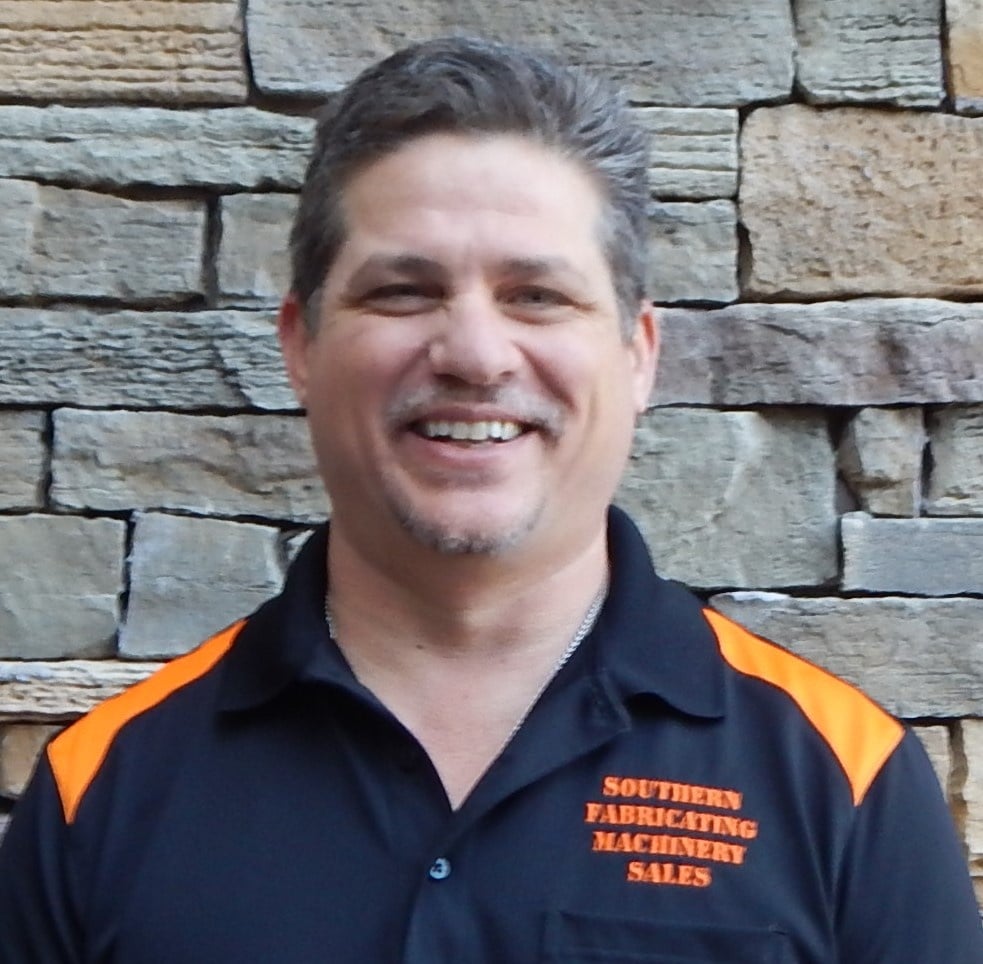 Andy Kamashian
Andy has extensive experience in Machining as well as Metal Fabricating. Gaining his knowledge through years dedicated to Tool & Die Making, Machining and Metal Fabrication with hands-on applications at companies such as: Kamashian Engineering, US Navy/DOD, Boeing, Charmilles, AGIE and Calypso Waterjet Systems. Andy is able to share this experience to assist you in your machining and fabrication equipment and application needs.
sales@southernfabsales.com
|
813-444-4555 x106