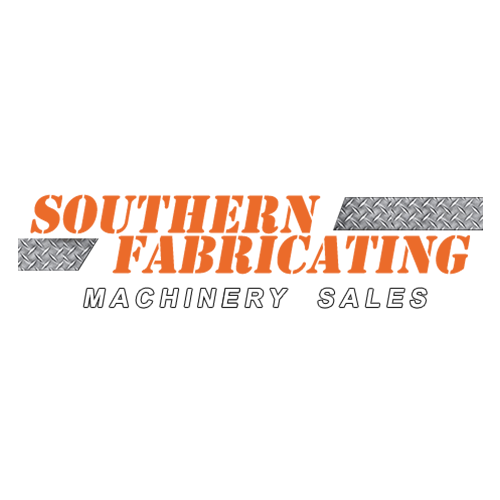 Posted By: Southern Fabricating Machinery Sales | Posted On: June 17, 2020
5 Benefits to Using Sheet Metal Folding Machines
Folders & Folding Machinery
Sheet metal fabrication is an essential process in the manufacturing industry and there are a variety of machines adapted to produce quality parts including the Sheet Metal Folding machine. Most of the metal items that are used worldwide are products of sheet metals, ranging from shipping containers, to automobiles, street signs and many others. Although the standard bearer for sheet metal bending is the Press Brake, sheet metal folding machines have proved to be an invaluable companion for any fabrication shop or manufacturing company. Using the sheet metal folding machine, you can curve and fold fascinating and elegant shapes from a single plane sheet of material without stretching, tearing, or cutting.
What is a Sheet Metal Folding Machine?
A sheet metal folding machine works similar to a press brake b y forming sheet metal. However, there is one key element that separates these two machines. In a recent article entitled: Folders or Press Brakes? How to Choose we discover the key differences and advantages of folders. Unlike a press brake that gauges the flange and rotates the part up, sheet metal folding machines gauges the whole section and turns the flange up. Folding machines boasts an integrated support back gauge that holds up the weight of the items for the operator. The folding machine's design promotes ergonomic operation, and you don't need to push massive sheets through from the front. Additionally, their bending technique makes it easier for operators to bend multiple-setup parts that would typically call for additional manual interference.
4 Benefits for Sheet Metal Folding Machines
Bending is an essential fabrication process in which force is applied to sheet metal, making it bend at an angle and assume the desired shape. Although bending causes deformation along a single axis, other operations can be performed to create a more sophisticated product. A sheet metal folding machine bends sheet metal through compression and tension. The outer part undergoes tension and elongates, while the inner part yields to compression and shortens. In folding there is no tool wear, nor tooling changeouts required for a large variety of parts with complicated bends. Further very short flanges can be formed easily and again, without tooling changeouts.
Without tooling to change out, the setup time on a Folding Machine is quick and easy. Further since the table supports and guides the material it can easily be set up and operated by just one person creating greater efficiency and performance.
This is a fabrication process where sheet metal is formed by being passed through a tool set then being clamped and formed. Because the part is held on the worktable and positioned via the CNC controlled gripping fingers/pushers affixed to the table, all the inaccuracy in the sheet size is formed out in the very first bend. Thereafter every bend is exact in angle and in length only this increased accuracy and repeatability part after part is a definite bonus to fabricators.
One of the drawbacks in press brake bending is the scratches left by the bending die on the outside corner of formed pieces. Although teflon strips can be used to minimize that wear if placed over the die before forming they are difficul;t to keep in place and are not a guarantee for a scratch free surface. On the other hand a Folding machine simply pushes the flange up (or down) against the clamping tool creating a scratch free form.
In sheet metal bending, large parts on a press brake require 2 or more operators to hold and move in synchrony with the ram. This requires not only the 2 operators but 2 foot pedals in order to safely engage the brakes ram. On a sheet metal folding machine the material rests safely on the bed of the gaging table where the operator easily spins and positions it to the clamping and bending beams. This saving of labor is not only a money saver but is definitely a time saver as well.
Whether you own a small fabrication shop or a multinational manufacturing company, a sheet forming machine is one equipment that you should have in your arsenal. This machine helps you perform accurate processes of bending and hemming, thereby increasing your potential in the market. With a sheet metal folding machine at your disposal, your fabrication shop or company can produce a diverse range of items ranging from custom rain gutters to electrical cabinets and panels.
At Southern Fabricating Machinery Sales we know Metal Forming and especially sheet metal folding. We can assist you in selecting the right bending system for your needs and budget. Call us at 1-813-444-4555 or visit us one the web at www.southernfabsales.com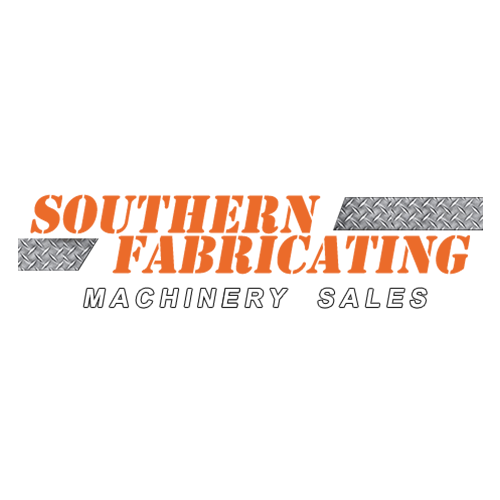 Southern Fabricating Machinery Sales
Southern Fabricating Machinery Sales (SFMS) has been an expert in buying, selling, and brokering used machinery and used industrial equipment since the 1980's. We work in and with machine shops, tool dies, mold and fab shops just like yours, running the very machinery we now offer as solutions for your manufacturing needs!