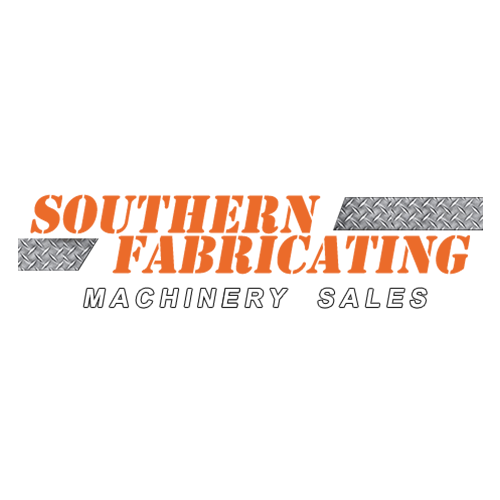 Posted By: Southern Fabricating Machinery Sales | Posted On: June 1, 2020
What to Look For in a Manufacturing Equipment Partner
It is the goal of every fabrication and manufacturing shop or company to deliver top-quality products that are devoid of any blemishes to satisfy customers' needs and expectations. However, it would help if you had the most advanced machinery at your disposal for you to produce such items. While this is the case, the only way to get the best fabricating and CNC machinery, fit for your specific application is by partnering with a suitable and experienced manufacturing equipment partner.
Machinery providers are a crucial part of your manufacturing business as they determine what equipment you need at what caliber and what options and tooling are best suited to allow you to increase your production of high quality components. However, the most daunting task for any fabricator is the qualities to look for when searching for the best machinery partner amidst the vast equipment dealers in the market.
Why Choosing the Right Manufacturing Equipment Partner is Essential?
One reason why choosing a manufacturing equipment partner for your company is imperative is because they are a partner in the quality of the items you'll deliver to the market. Finding the right machinery provider, with the knowledge to help you make the right equipment choices is considered the first step in managing product quality and lowering product defects. Having the right equipment partner also sets you on a path to excellence, as you get to source the right equipment from a reliable partner that helps you to produce top-quality items that satisfy all your customers.
However, a wrong machinery dealer can spell doom for your fabrication or Machine shop. This is because they might deliver not only subpar pieces of equipment, thereby leading to poor quality, slow fulfillment of orders, and increased product returns but they may also miss the entire goal you're trying to achieve due to their lack of knowledge about your products, process and actual needs. Even though there isn't a one-size-fits-all description for a right or wrong manufacturer, there are some essential things that can help you make an excellent choice.
5 Things to Look for in Your Next Manufacturing Equipment Partner
Expertise and Capabilities
When shopping for industrial machinery, you want to buy from a company that has all it takes to deliver the kind of equipment you need. They should have the required expertise and the technical knowledge and capabilities to furnish your fab shop or company with any machine that you need. Their resources should go beyond rigging and freight services and well into tooling, engineering and design capabilities. You should seek to understand how their skill set might work within your own and how you might exploit that knowledge for your company's benefit.
A reliable manufacturing equipment partner should have a track record of offering the best industrial machinery whether used or new. They should be able answer all your questions regarding capability, capacity, throughput, [programming and many other operations related questions. They should be able to recommend some essential maintenance tasks, and advise on the best tooling, workholding and software for your particular application. They should also have the right certifications to operate in the industry such as Certified Equipment Appraisers so you know you are paying a fair value for the equipment you are purchasing or receiving a fair value for equipment you are selling.
A great equipment partner should also have the quality of being trustworthy. This is essential, especially if they are dealing with used machinery. You need to be able to trust that whatever they say about a machine is accurate. Although this isn't a replacement for your own machinery or equipment inspection, it is very beneficial up front before making your purchase decision to know that your partner is well versed in the mechanics of the equipment you are looking at. Reliability also means that your partner is consistent in post sale follow up assisting in machinery packing, rigging, shipping and technical support.
Another critical factor to consider is transparency. The Machinery provider you choose should operate in a way that they put everything on the table clearly and concisely. Further they should prepare you for the unknowns such as shipping damage whereas an ounce of prevention can save your entire investment. They should foster great relationships by disclosing everything that you need to know from capacities and capabilities to power requirements and machine specific features.
The right machinery partner will have the technology to source any equipment you need. This means that if you need a machine with customized specifications, unique capabilities or specific options, they can have it within the fastest turnaround time. Having an advanced fabricating or CNC machine at your workshop will also translate to delivering state-of-the-art items for your customers on time, every time.
SFMS: A Manufacturing Equipment Partner You Can Count On!
If you want a reliable and experienced manufacturer equipment partner to sort all your fabrication tool issues, Southern Fabricating Machinery Sales (SFMS) has got you covered. This company boasts over 100 years of combined and extensive knowledge in manufacturing systems, and they have the experienced representatives that help you find the ideal machine for your application. Whether you need used or new equipment, SFMS is your one-stop-shop.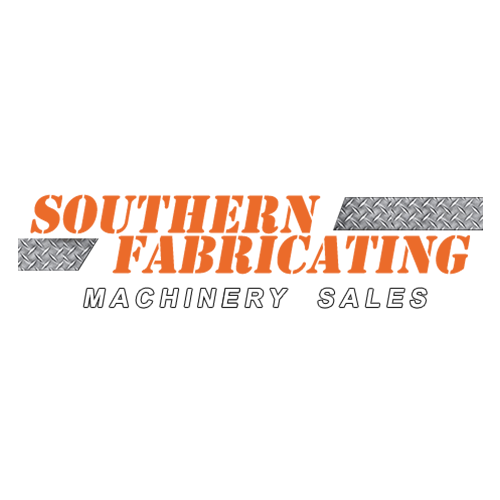 Southern Fabricating Machinery Sales
Southern Fabricating Machinery Sales (SFMS) has been an expert in buying, selling, and brokering used machinery and used industrial equipment since the 1980's. We work in and with machine shops, tool dies, mold and fab shops just like yours, running the very machinery we now offer as solutions for your manufacturing needs!