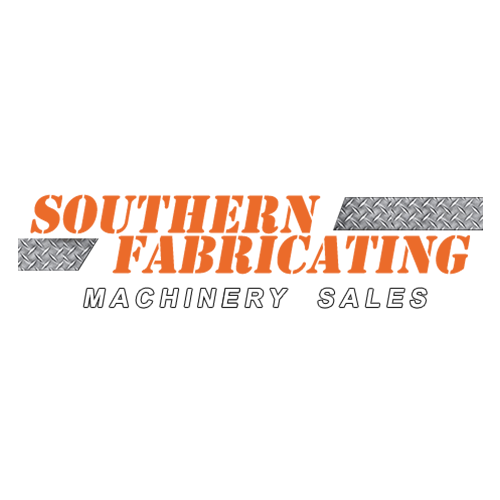 Posted By: Southern Fabricating Machinery Sales | Posted On: July 22, 2020
Understanding Investment Recovery for Machinery
Due to advancements in technology and changes in project requirements, most companies in the industrial manufacturing and fabrication sectors find themselves with a plethora of unused machinery at their disposal. Since they want to run a profitable and sustainable business, they ought to find ways to derive value from these unused machines instead of letting the pieces of equipment continue lying idle at their premises. It makes more sense to liquidate the used machinery and equipment and transform them into revenue that can be used in other areas of your business—this where investment recovery comes in handy.
What is Investment Recovery for Machinery?
Invest recovery is defined as the process of maximizing and deriving the highest value from unused or end-of-life assets through proper reuse, divestment, or liquidation. Investment recovery for machinery can be said to be the process of maximizing the value of used machinery either by reusing, liquidating, or disposing of. Since the machines are no longer required in the manufacturing process, companies need to create a formidable investment recovery plan. This will detail how the surplus equipment can be transformed into a valuable revenue, either through internal redeployment or external sale.
Why Would I Need to Liquidate Machinery?
There are vast reasons why you may need to liquidate used machinery. However, the most integral one is the seemingly endless requirement for your business to attain sustainable profitability. Industrial machines are known to occupy a lot of space, and it is in your best interest to reclaim this space for more profitable equipment or needs. Additionally, maintaining and storing such equipment costs money, labor, and time that could be used elsewhere. Therefore, as a savvy business owner, instead of incurring additional costs for machines that no longer deliver any value to your manufacturing business, the best option is to liquidate it and use the money and space for other mission-critical areas of your business.
Additionally, liquidation helps you deal with issues to do with safety compliance and risk management. When you buy a piece of equipment, you have to adhere to stringent safety codes that over time, change. Equipment that was once considered safe when purchased may now need significant upgrades, guarding etc to keep it that way. There are also a few compliance requirements that you must adhere to as long as the machine is on your premises. To avoid dealing with compliance requirements, safety and tax issues, it makes sense that you liquidate machinery.
5 Ways to Liquidate Machinery
Liquidating a piece of used equipment can be a little overwhelming. However, here are a few tips that you can leverage to ensure that you get the best value from your used machine.
Make sure that you select qualified and reliable equipment liquidators.

Clean up or refurbish the item to get the maximum price possible.

Have it appraised by a

Certified Equipment Appraiser (CEA)

If the machine isn't worth much in the market, you can donate it for tax benefits.

Have a ballpark figure of how much you'd like to get from the liquidation
Now that you have those insightful tips at your disposal let's look at the various ways of liquidating machinery.
Most manufacturers and distributors give buyers the option to trade-in equipment towards the purchase of a newer piece of machinery. Often this is the best method to avoid lags in production and additional expenses when moving machinery. Further by trading in machinery you are likely not subject to a "Capital Gain" tax on the profit made from selling a piece of equipment that has been depreciated over the years. Further by trading in your equipment you avoid possible sales taxes on the sale as well as lower the taxable amount of the newer piece of equipment you are purchasing.
Another way you can liquidate your used machinery is through auctions. This is an excellent method, especially if you want to sell multiple pieces of high-demand industrial machinery faster. The best thing about auctions is that they put you in control of the selling process and can dispose of several items at once for full market value. Auctions are not just for liquidating a plant. Often they are used for reconfiguring a manufacturer floor for newer machinery and can be the best way to go when multiple pieces of machinery are selected to be liquidated.
Equipment brokers can also help you dispose of your machine without hassle. They have a network of contacts in various industries and can efficiently market and sell your piece of equipment in very little time. They also allow you to have peace of mind since they handle everything from finding a buyer to negotiations, inspections, rigging and freight. Further if you take advantage of the "Like Kind Exchange" tax laws you may be able to treat this kind of sale just like a trade-in.
As a fabricator or manufacturer, you also can liquidate your machine through a private sale. However, it would help if you understand that selling privately requires patience and may require you to actually give up more money as well as mixed with a little bit of luck. Also be aware of sales tax issues that you may have depending on your buyer's area. You may be responsible to collect and remit sales taxes depending on where your buyer is located and if that state/county/city does not provide for a non taxable purchase of used machine tools.
Lastly, you can relocate your used machine to another branch or division and use it there instead of purchasing a new one.
Secure, Relocate, and Liquidate Machinery with SFMS!
At SFMS, we take pride in being dedicated liquidation services that boast several decades of experience. It's not surprising that we are considered one of the best investment recovery companies for machinery in North America.
Using our carefully thought-out and highly- coordinated investment recovery plan, we can help your company transform your surplus equipment into revenue, which you can use to cater to other parts of your business. If you are looking for a company that will maximize your return on used machinery, don't hesitate to call us to help you liquidate those valuable assets.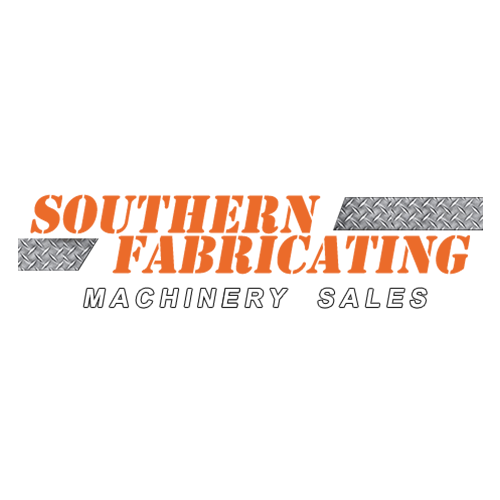 Southern Fabricating Machinery Sales
Southern Fabricating Machinery Sales (SFMS) has been an expert in buying, selling, and brokering used machinery and used industrial equipment since the 1980's. We work in and with machine shops, tool dies, mold and fab shops just like yours, running the very machinery we now offer as solutions for your manufacturing needs!