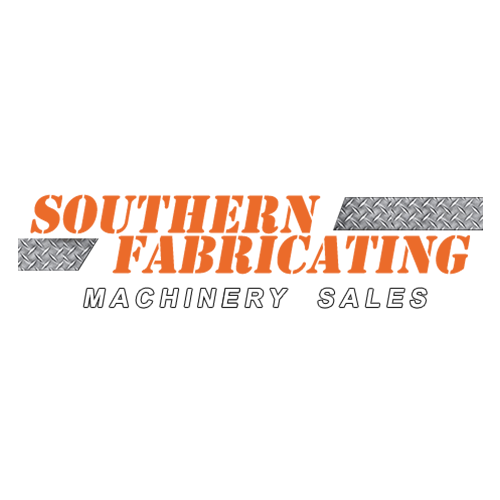 Posted By: Southern Fabricating Machinery Sales | Posted On: September 11, 2020
The 3 Advantages of Vertical Machining Centers
CNC Toolroom Mills & Vertical Machining Centers ,
CNC Machinery
Milling is one of the most widely used processes in metal processing. It offers the advantage to skilled tradesmen a better way to expertly cut, mill, drill, tap and shape steel for many different applications and needs.The advancement of technology, including CNC controllers, makes manufacturing easier and faster. If you work in a machine shop, then you know the importance of having great and flexible equipment. Vertical Machining Centers are what are used to cut and remove materials and they have come a long way since the day it was done manually.
What Are Vertical Machining Centers?
Vertical machining centers are multi-functional machines that are very flexible. They are able to perform a number of mechanical operations, such as milling, boring, threading, drilling, and more. This is because they can have a variety of tools in the changer as well as a variety of options available to increase and customize their productivity.
Vertical Machining, which is also known as milling, uses rotary cutters to remove metal from a workpiece. Vertical machining works on a vertical machining center (VMC), that uses a spindle at a vertical angle. With the spindle at a vertical angle, the tools move straight down from the tool holder to cut across the top of a workpiece. Machining centers vary according to their function, number of axes, the dimension of the working area, spindle position, and the options available.
The working area is determined by the size of the spindle operating area. The type of machining that can be done depends on the maximum size of the piece you are working on, the capability of the Vertical Machining Center you are using and the tooling and options you have configured it with.
Advantages of Vertical Machining Centers
The advantages of using a vertical machining center will largely depend on what you need it to do.
Ease of Operation
The very structural design on VMC's allows much better visibility while working on these machines. This also means that operators are much more likely to catch and correct any potential problems during the milling process.
Operators spend less time on setup and programming because the user-friendly CNC controls make programming simple and the design of the machine makes fixturing the workpieces easy. This means that more time is spent machining while meeting the highest expectations.
Higher Productivity
The open visibility of the vertical machining centers makes it much easier for larger part manufacturing. They are the preferred choice for easier, less complex jobs that require lower quantities. For quick milling jobs, these machines are the perfect solution.
More Popular Choice
These are the most popular choice in milling machines. That means they are going to be more widely available and less expensive. The cost of machines is cheaper so the cost of operation & production go down, meaning you can pass that savings on to your customers.
Their popularity also means that you will be able to find more skilled workers to operate them. That is also an advantage to your business, to have several people trained to operate the equipment.
When to Buy a Vertical Machining Center
When deciding on buying a vertical machining center, there are a few considerations you need to think about.
Material you are working with
Accuracies expected
Production rates required
Investment Cost
Tooling Costs
What Do You Need It To Do?
This will come down to what types of materials are you going to be cutting. What types of projects are you working on, how complex are they, and when do you need them finished. Axis travel, spindle speed, and table size will need to be considered.
Is It Complicated?
How easy it is to operate and program? Do you have qualified people to operate it or will you need to train or hire trained operators to run it? Find out about the machine itself you are considering. Does it have a good reputation? Is it easy to use and learn? Is it easy to maintain and repair?
Cost
Budget is always a consideration. The more complex the machine, the more it can do but do you really need all the bells and whistles? With financing you can get much more machine than if you were to pay cash putright and in many cases adding that rotary table, larger tool changer and tooling options is a bonus that will increase your productivity.
New and Used Vertical Machine Centers
There is a really good chance you can find the perfect machine you need for much less. At Southern Fabricating Machine Sales we have plenty of options to help you.
If you don't see what you are looking for, just ask us. With our network of new and used machinery dealers worldwide, we can find the machines that's perfect for your needs. If we don't have it, we know someone who does. Why not contact us today to find out how to find your next vertical machining center.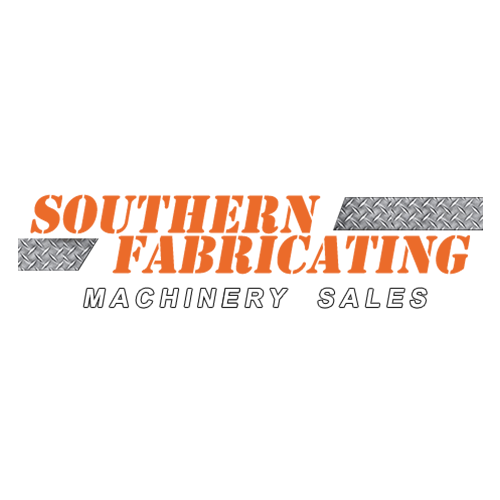 Southern Fabricating Machinery Sales
Southern Fabricating Machinery Sales (SFMS) has been an expert in buying, selling, and brokering used machinery and used industrial equipment since the 1980's. We work in and with machine shops, tool dies, mold and fab shops just like yours, running the very machinery we now offer as solutions for your manufacturing needs!