Get the VMC/HMC Inspection Checklist from SFMS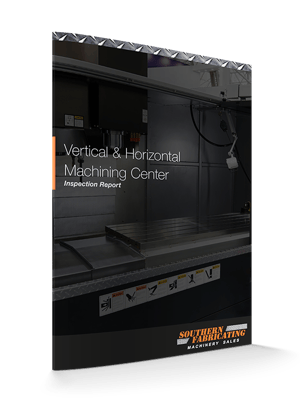 Acquiring a used Vertical or Horizontal Machining Center (VMC or HMC) is a major investment. The problem is, the people selling the used VMC/HMC may not always tell you up front what issues the machine has—and, every machine has issues.
Performing a thorough inspection of a used vertical or horizontal machining center is crucial for identifying key maintenance issues and avoiding inheriting someone else's problem. To help you make a comprehensive inspection of your next used machining center, we've put together a free VMC/HMC Inspection Checklist for you.
Simply fill out the form on this page to download the checklist for free now.