Download the Pre-Ship Machinery Checklist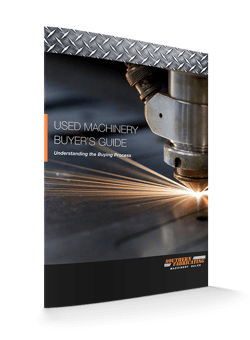 Whether you ship a used machine every other day or only once every few years, it's important to have a checklist to review all the necessary items to ensure your equipment is properly prepared, transported and received without issue. One of the best ways we at SFMS can help is to share the knowledge with your directly. Checklists in general are great reminders of completing all the tasks required to complete a given job. They remind us of the seemingly inane and mundane items that could be big deals if not caught early on. Mostly they help us ensure all the items are packed away with the machine and the shipper has provided the best possible preparation for a machine ready to journey across town or across the country.
In this checklist, you'll find:
Inspection Techniques
Steps to Properly Securing Axis
Protection Tips
Bill of Lading Reminders and Tips
Download the Checklist today by filling out the form on this page!