Download the SFMS Plate Roll Inspection Checklist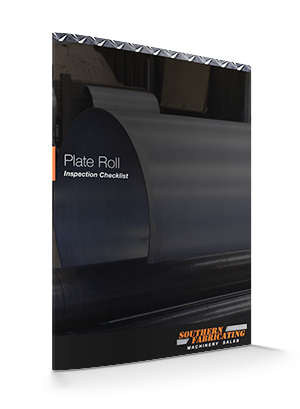 Plate rollers can be a crucial piece of equipment for making a variety of rounded metal objects (such as Tanks, Pressure Vessels, Pipes, Buckets, tanker trailers, etc.). However, to produce optimal-quality results, you need a machine that will work consistently. So, before you buy a used plate roll, it's important to conduct a thorough inspection.
To help you make sure your inspection is as thorough as possible, we've put together a Plate Roll Inspection Checklist for you to use when assessing a used plate roll machine. In this checklist, you'll find a list of key inspection points—with room to take notes so you can compare used machines later.
Download the checklist now by filling out the form on this page!