New or Used: Which is Best?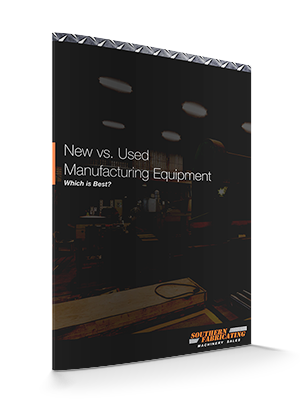 When buying manufacturing equipment for your machine shop, you can opt for either a brand-new machine or a used fabricating tool. While many manufacturing equipment salesmen might press you to buy new (to maximize their commission), is that the right choice for your machine shop?
To help answer this question, the team here at SFMS has put together a "New vs. Used" guide to walk you through several key comparison points for new and used manufacturing equipment, including:
Cost;
Quality of Service;
Part Accuracy; and
Resale Value.
The guide also provides tips for buying a used machine that can help you minimize risks and get the best manufacturing tool for your needs. You can download the guide now by filling out the form on this page.