Make Sure You're Getting the Right Hydraulic Shear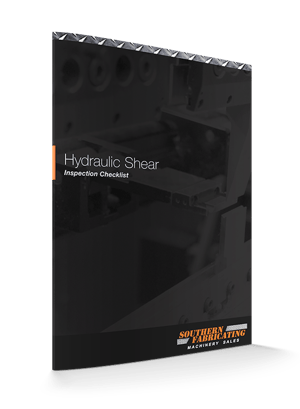 The SFMS team is dedicated to helping fabrication shop owners get the best machinery for their needs. To this end, we've created a handy checklist for inspecting used hydraulic shears that you can download for free by filling out the form on this page!
Hydraulic shears have many important components, and a lack of maintenance can lead to severe issues. By thoroughly inspecting a used hydraulic shear before you commit to buying it, you can avoid inheriting someone else's problem and make sure that you get a machine that will contribute to your operations rather than detract from them.