Get Your Free Folder Inspection Checklist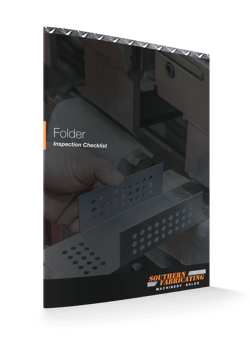 Folding machines can be a crucial piece of equipment for a machine shop because it can shape large pieces of metal quickly and efficiently. However, finding the perfect folder for your shop floor can be tough—and you don't want to be stuck with a "problem child" tool when you need an effective and precise machine!
To help you find the right folding machine for your shop floor, we've put together a Folder Inspection Checklist that you can use the next time you're considering a used folder. This checklist outlines critical inspection points and has spots for you to take notes so you can make certain that the folder you're looking at is a good match for your manufacturing needs.
Download the checklist today by filling out the form on this page!